Newsletter of the Silver Spring Camera Club, SSCCPhotography.org
Winner of the 2008, 2011, and 2012 PSA Henricks Award for best newsletter!
---
Key Events
Nov 2 – Speaker night (7:30 p.m.)
Nov 9 – Competition night: Open (7:30 p.m.)
Nov 16 – A Closer Focus meeting (7:30 p.m.)
Nov 23 – Thanksgiving! (no meeting)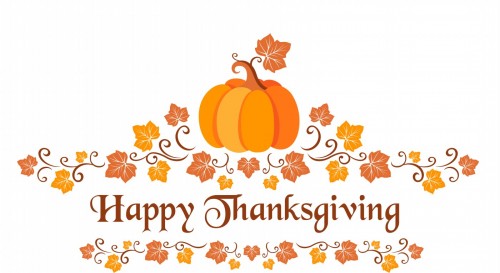 Nov 25 – Field Trip: Washington at Night (6:30 p.m.) – The Camera Club field trip scheduled for Nov. 18 has been postponed to Nov. 25 due to weather concerns. Meet at 6:30 pm at the Smithsonian Metro Mall Entrance (new meeting spot due to Metro Red Line issues).
Nov 30 – Board Meeting (7:30 p.m.)
---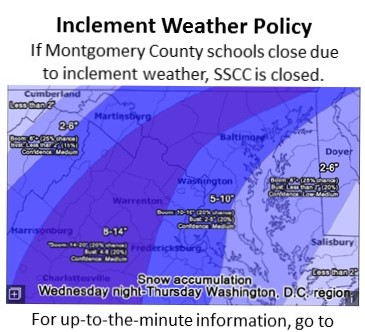 ---
"A photographer is like a cod, which produces a million eggs in order that one may reach maturity."
― George Bernard Shaw
---
ROBIN KENT
TO SPEAK ON LOW LIGHT PHOTOGRAPHY IN NOVEMBER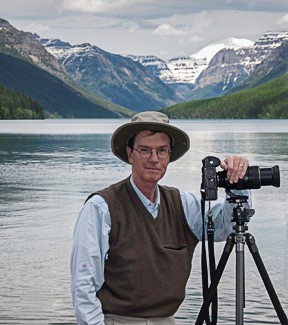 Robin Kent will speak on low light photography on November 2. Not coincidentally, low light photography is also the topic of our December competition!
Robin is a fine arts photographer known for his dramatic images of Washington, D.C. He has also ventured to the back country of Yosemite National Park and to both polar regions. (read more)
(Robin's document of Resources for Low Light Photography)
(Robin's Talking Points that accompanied his presentation slides)
---
COMPETITION COLUMN
The competition on November 9 will be on the Open topic:
In open competitions, free rein is given to the choices the photographer makes in the creation of the submitted image. Images of any and all subjects or themes, created using any photographic or post-processing methods or techniques, are acceptable. The images are evaluated based upon the judge's general assessment of their creativity, emotional and/or intellectual impact, aesthetic beauty, uniqueness of subject, and technical skill. The judge need not assign any specific weight to any single attribute of the image.
Please be mindful that electronic submissions for projected images must be received no later than 11:59 p.m. on November 2nd. The images should be emailed to: SSCCphotography@yahoo.com. (One important detail – In order to participate in the competition, you must have paid the club's annual dues before October 31, or have been reinstated before the competition.)
Please refer to the Member Handbook and/or 2017-18 Competition Topic Definitions for the definition of each of the competition topics:
November – Open
December – Low Light Photography
January – Open
February – Anything Washington D.C.
March – Open
April – Architecture Photography
May – Monochrome Photography
June – End of Year Competition (special rules apply)
To learn the nitty gritty about the competitions, please refer to the Competition Rules and the Member Handbook, both of which are accessible from the SSCC website.
As always, if you have any questions about the competitions, please feel free to contact Larry Gold at competition@ssccphotography.org.
---
MATTHEW SCHMIDT TO BE OUR NOVEMBER 9 OPEN JUDGE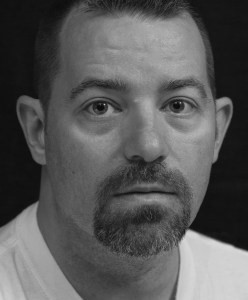 Matthew Schmidt is an amateur photographer who spends a good deal of time shooting action sports such as motorsports, lacrosse, and soccer, striving to catch that decisive moment that is representative of the sport or event. Beyond that he enjoys shooting macro, flowers, and still life. (read more)
---
A CLOSER FOCUS (NOVEMBER 16)
An opportunity to share ideas, images, questions, and inspirations
For the November meeting please bring in a couple of your images from your work with wide angle lenses, a panoramic image*, a recent field trip or any picture you are proud of or have questions about. We will spend about half an hour sharing.
Half an hour will be an open forum discussing issues at hand: the new Photoshop and Lightroom, what's up with NIK, or anything else of a photographic nature that's on your mind.
There will also be half an hour for 10 minute presentations by members: an introduction to PSA, a book report, gallery review, equipment or gadget sharing, I will talk this time about the why's and how-to's of getting off the Auto setting on our cameras. Future topics might include: compositional strength, HDR, abstract images, or anything else photographic you want to bring to the table. This is an opportunity for you to provide input to the SSCC experience.
If you would like to be on the agenda, please email me at:
davidwesleypowell@gmail.com
* In October's A Closer Focus meeting, Gene Luttenberg discussed techniques for accomplishing a successful 180 degree panorama. He described the importance of using a tripod, leveling the tripod head, and overlapping the individual shots by ~30%. He also talked about using manual settings (aperture, shutter speed, focus, and ISO) to obtain uniform exposure and focus between individual images. He suggested just trying it out as an experiment in your front yard or other easy location.
For the meeting this month, bring the individual photos in, and show them all stitched together as a single panoramic image.
If you are new to making panoramas, or want to read more, there are many excellent tutorials on the internet. Here is one that hits all of the key aspects: photographylife.com/panoramic-photography-howto
---
NOVEMBER 18 25 FIELD TRIP: WASHINGTON AT NIGHT
The Camera Club field trip scheduled for Nov. 18 has been postponed to Nov. 25 due to weather concerns. Meet at 6:30 pm at the Smithsonian Metro Mall Entrance (new meeting spot due to Metro Red Line issues). On Saturday, November 18, (rain date November 25) we will go to the Mall in Washington D.C. at night to photograph monuments, memorials, and the like. This is an excellent opportunity to bolster your inventory for either the December "Low Light Photography" or February "Anything Washington" competitions! (read more)
---
♦ CLUB NEWS

♦
---
BOARD MEETING
The SSCC Board met on October 2, 2017. Read about it in the following link:
---
HONOR FUND
Get Involved with Silver Spring Camera Club Honor Fund!
The SSCC Honor Fund was established to award grants for photography projects to benefit the community. Projects may be educational in nature, have a goal of providing prints to those who cannot afford them, or other ideas. The Honor Fund Committee is accepting applications for a grant to carry out one of these projects.
You can participate in this process in one (or more) of three ways:
Apply for a grant by

November 15

– see the .pdf instructions and application form by following this link: 2017 Honor Fund Application
Volunteer to serve on the Honor Fund Committee. We will meet in late November to review the applications and award a grant. Please note that if you will be applying for a grant we ask that you not serve on the committee and vice versa. To volunteer please contact David Blass davidablass@gmail.com
Donate to the Honor Fund. This can be done in any amount, and may be done to honor an individual or achievement, in memory of a friend or loved one, or just to support these projects. Send or give your check (made out to "SSCC") to:
Bruce Schaefer, Club Treasurer
℅ Silver Spring Camera Club
P.O. Box 2375
Wheaton, MD 20902-0471
Applications for grants must be received by the committee by November 15. Applicants will be notified of the committee's decision by December 1.
---
HELP-PORTRAIT AT A WIDER CIRCLE – VOLUNTEERS NEEDED ON DECEMBER 9
The Silver Spring Camera Club, again in conjunction with The Nora School, will be participating in Help-Portrait on December 9 at A Wider Circle (9159 Brookville Rd # C, Silver Spring, MD 20910) in Montgomery County. Help-Portrait is an international organization that offers free family portraits to families that would otherwise be unable to afford a professionally produced photograph. We will be working from 9 a.m. (setup) until about noon, then lunch at Armand's.
What we need are photographers, lighting setups (probably just one in addition to mine), and re-touchers (in Photoshop after the shoot). I'll take care of the printing and delivery to the clients prior to the holidays. It's a good opportunity for folks to play with studio lighting, posing, and Photoshop.
Please send an email to Dave Mullen at dave@nora-school.org if you are interested in helping.
Best,
Dave
---
LOCKING CABINET NEEDED
We are in need of a locking cabinet of some sort, large enough to hold at least our projector, to secure in the shared storage area at Silver Spring United Methodist Church. Leaving the projector in a protected situation at the church will allow us to use the projector more often than we can now. One example is to use the projector for presentations during A Closer Focus meetings.
If you can donate a locking cabinet, please contact us at info@ssccPhotography.org. Thanks!
---
SHARP EYES WANTED!
We wish to assemble a small set of volunteers to review our Constitution and By Laws, and recommend any changes that may be warranted. To volunteer to review the Constitution and By Laws, and assist in producing suggested changes (if needed), please send an email to info@ssccPhotography.org by November 30. Thank you!
---
♦ FEATURES

♦
---
SSCC GOOGLE GROUP
What's Google Groups you ask? We use Google Groups as an online forum to ask questions, post comments, announce photographic opportunities and a bunch of other things. Joining is easy, but you must be a member of the Club.
To sign up send an email to web@ssccphotography.org with your name and email address. You will then get an invite via email to join the group. It's also easy to adjust your settings so can get a daily digest of posts or you can choose to get each post as they come in. Join today and start participating!
---
KERNELS OF KOREN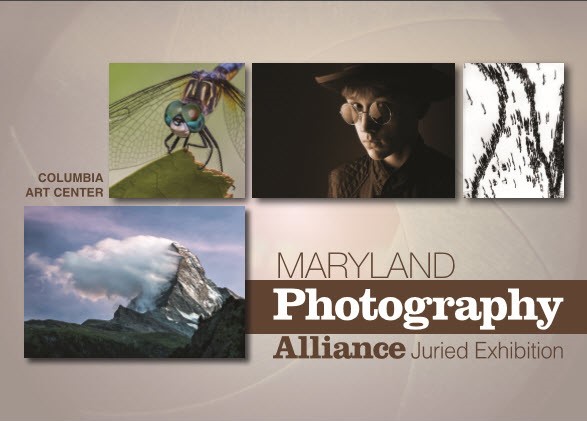 The first annual Maryland Photography Alliance photo contest and resulting gallery show is a big success for the Silver Spring Camera Club. Of the eleven Alliance member clubs SSCC had the most entries, and the most juried winners! The Columbia Arts Center gallery will display no fewer than eleven images from SSCC members among the 70 total images in the show.
Congratulations to all that won and were selected to show! The winners received a gift card from the contest's sponsor, Nations Photo Lab, and will have their photos included in the gallery show at the Columbia Art Center.
Your fellow SSCC members that will have images on display are:
David Terao, 1st Place, Wildlife Category, for "Blue Dasher Dragonfly"
My Phuong Nguyen, 2nd Place, Wildlife Category, for "Perfect Landing"
Michael Koren, 1st Place, Street Category, for "Giants Among Us"
Jim Turner, 2nd Place, Street Category, for "Flight over Arlington"
Michael Tran, Honorable Mention, Other Category, for "Milk Time"
Selected to have their photographs shown at the Columbia Art Center gallery show were Stephanie Banks, Nick Williams, Oliver (Pete) Morton, Sherman Edwards, Sue Green, and Wendy Kates!
Here is a preview of selected and awarded images:
Please mark your calendars to attend the opening reception. The opening reception is taking place on Sunday, November 12 from 2 – 4 p.m. at the Columbia Art Center. The show will be up and available for viewing from November 9 through November 30th.
We hope you will be able to attend to view images from very talented photographers in Maryland.
Columbia Art Center columbia-art-center
6100 Foreland Garth
Columbia, MD 21045
(410) 730-0075
Monday – Thursday 9:30 a.m. – 9:00 p.m.
Friday 9:30 a.m. – 5:00 p.m.
Saturday 9:00 a.m. – 5:00 p.m.
Sunday 11:00 a.m. – 5:00 p.m.
---
♦

MEMBER ARTICLES

♦
---
THE PSA ANNUAL CONFERENCE TOURS – BY DENNIS FREEMAN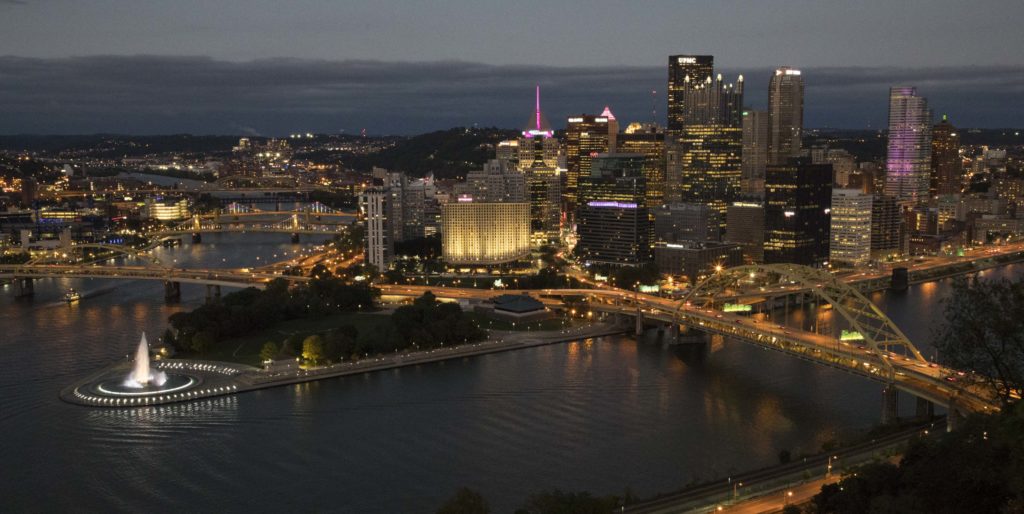 The Photographic Society of America (PSA) held its annual conference in Pittsburgh, PA between October 8 – 14, 2017. In this article I focus on the formal and informal tours that were offered, and provide a number of photographs. (read more)
---
♦

COMPETITION WINNERS

♦
---
COMPETITION: OCTOBER 12, 2017 – NATURE
October's competition was in Nature Photography. Wayne Wolfersberger was our judge that evening. The topic for October competitions is always Nature. The Joyce Bayley Award is presented to the "Best of Show" as determined by the judge.
There are four main categories: Novice Prints, Novice Projected (i.e. digital images), Advanced Prints, and Advanced Projected. Awards were given for first, second and third place. The number of honorable mentions depended on the total number of entries in the category.
ADVANCED PRINTS
1st Place: David Terao – Hoverfly on a Waterlily
2nd Place: Kate Woodward – Beckoning Beyond Spring
3rd place: David Terao – Great Egret Taking Off
Honorable Mention: Bob Greenberg – Mating Dance
Honorable Mention: Oliver (Pete) Morton – Pelican
Advanced Print ~ David Terao ~ Hoverfly on a Water Lily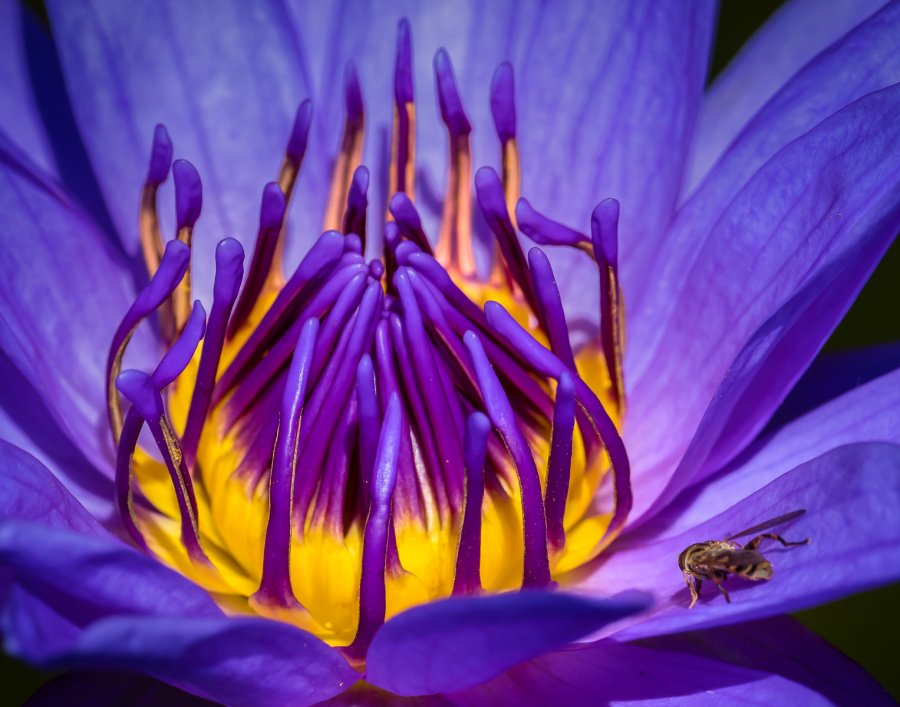 NOVICE PRINTS
1st Place: Sherm Edwards – Dewy Dragonfly
2nd Place: Shy Shorer – Stormy Weather
3rd place: Tanya Riseman – Sunspots Around the Clock
Honorable Mention: Shy Shorer – Escaping
Novice Print ~ Shy Shorer ~ Stormy Weather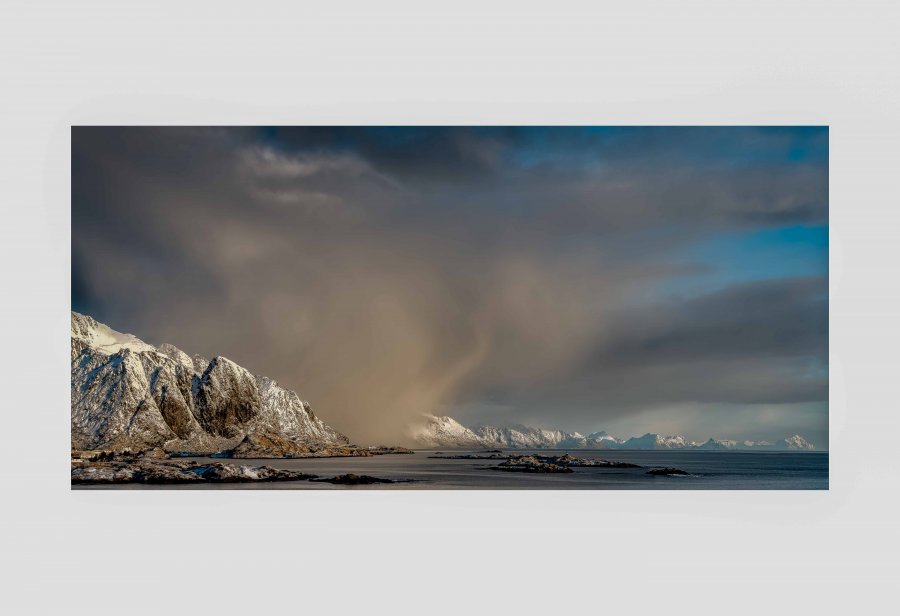 Picture 1 of 4
This picture was taken in the Lofoten in Norway. Between the villages of Reine and Å there is a look over to toward the mainland. We were lucky to be there at the right time when the storm front has been fast moving toward the open sea. The picture is composition of 3 pictures to compose the panoramic view. They were taken on Sony A7R2, using Sony FE PZ 28-135mm lens (a wonderful work horse of a lens) at 62mm, f/13, 1/80 second at ISO 100.
ADVANCED PROJECTED
1st place: My Phuong Nguyen – My Fish
2nd place: Michael Tran – Motherhood of Oystercatcher
3rd place: David Blass – Pensive Gorilla
Honorable Mention: Kate Woodward – Raindrop Design
Honorable Mention: Michael Tran – Spear
Advanced Projected ~ My Phuong Nguyen ~ My Fish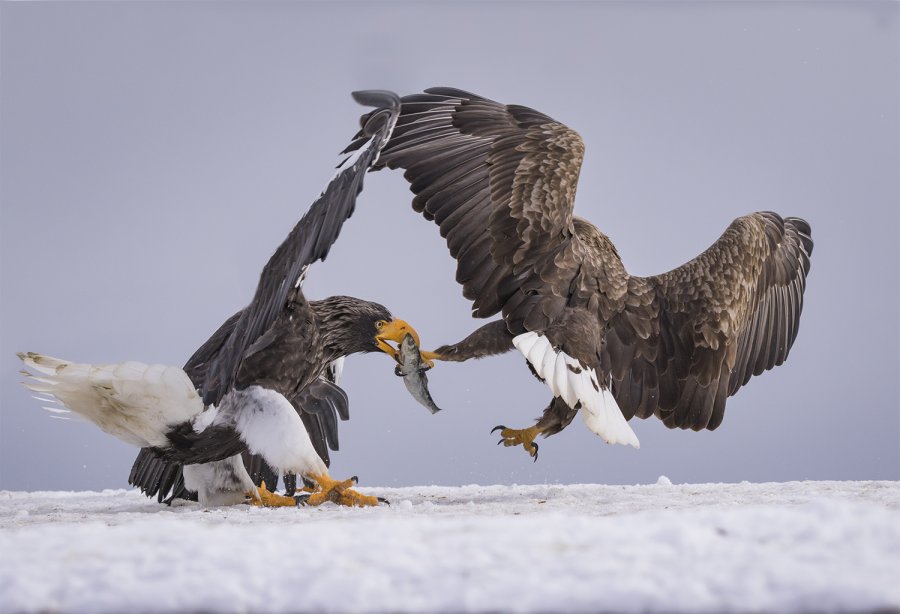 Picture 1 of 5
I took this picture on my Japan trip. In order to capture a Steller's Sea Eagle, our group of 4 people took a boat and went far from the shore. We arranged for this boat tour to take us to see the drifting ice and see the Japanese eagle. On that day, we did not have drifting iceburgs, so they only took us to watch the Steller's Sea Eagles catching fish. I wore many layers of clothing but still felt cool because the boat ran fast. Taking pictures on the boat was not easy because it shook. Many eagles were landing on the ice and the other shore after catching fish. They also were fighting for the fish sometimes. These very large, powerful eagles are also striking in appearance. They are dark but dramatically colored with white tails, shoulders, rumps, thighs and foreheads. An adult Steller's Sea Eagle is 9 feet from wing tip to wing tip. In Japan, Steller's Sea Eagles feast on cod. In addition to fish, they eat crabs, shellfish, squid, small animals, ducks, and gulls too. I was lucky they were fighting for fish in front of me. These eagles are believed to breed only in far eastern Russia, along the coasts and surrounding islands of the Sea of Okhotsk and Bering Sea. They are most common on the Kamchatka Peninsula. Each winter, many Steller's Sea Eagles migrate from their breeding grounds to Japan, and a few reach Korea or even farther afield. Other individuals do not migrate, but simply move to open water as winter approaches (from internet).
NOVICE PROJECTED
1st place: Tanya Riseman – Corona
2nd place: Wendy Kates – In Love
3rd place: Wendy Kates – Searching for Nectar
Honorable Mention: Shy Shorer – Untitled
Novice Projected ~ Tanya Riseman ~ Corona
Picture 1 of 4
As much as it goes against my grain, following a somewhat mindless cookbook recipe for photographing a total eclipse is necessary given the short time period (2 minutes). I used f/8, ISO 800 and photographed using a range of shutter speeds 1/1250s (showing pink prominences), 1/800s, 1/400s, 1/200s, 1/100s and 1/50s (most extensive corona, with sun breaking through forming the "diamond ring.")
JOYCE BAYLEY AWARD FOR BEST IN SHOW:
My Phuong Nguyen – My Fish
---
CLASSES AND WORKSHOPS
The following describes sample photography courses and workshops from a variety of providers. There are three categories of classes:
Classes and workshops in the D.C. area
Online courses
Multi-day photography trips to places within and beyond the United States.
Some of these begin or require registration early in November. Please provide reviews of courses that you have taken! (read more)
---
CALLS FOR ENTRY
The following offers a number of competitions for your consideration this month. Some of these sources having standing calls for entry, and others are one-time calls. Some offer cash and prizes, and others don't.
See the full Calls for Entry article here. (read more)
---
EXHIBITS AND EVENTS
2017 NATURE VISIONS EXPO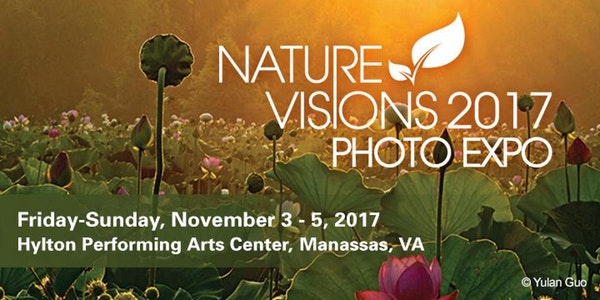 A local fav, the 2017 Nature Visions Photo Expo is scheduled for November 3-5 at the Hylton Center for the Performing Arts on the George Mason University—Manassas campus.
See their most recent newsletter here: Nature-Visions-Newsletter-2017
Sign up now for your preferred sessions! http://www.naturevisions.org
FOTO DC, NOV. 11 – 19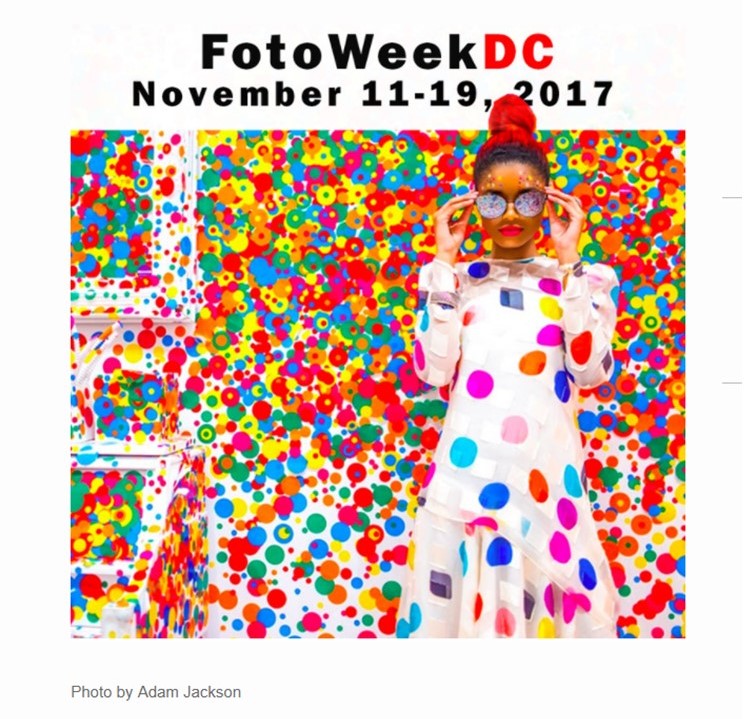 Whether through fine art photography, photojournalism, or the work of emerging artists, FotoDC provides a dynamic, evocative, engaging experience for photographers, cultural institutions, galleries, curators, schools, area residents, and tens of thousands of viewers.
The weeklong photography festival initially attracted professional and amateur photographers, photography lovers, and partners such as National Geographic, the Corcoran Gallery of Art, The Smithsonian Institution, and various local art galleries. FotoDC since launched new programs to provide greater exposure for all photographers, new venues for exhibitions and new programs for students and youth. The annual Festival in November continues to be FotoDC's largest project with over 40,000 attendees each year.
http://www.fotodc.org/fotoweekdc2017/
---
MONTGOMERY COLLEGE MEDIA ARTS GALLERY
October 30 – December 15
Joshua Dunn: E Pluribus Unum
Monumental institutional and government buildings are created as a reflection of society's values and through an architect's vision and the labor of craftsmen. E Pluribus Unum, meaning "out of many, one," reflects not only the labor and skill of those who designed and built them, but Joshua's own process of photographing and constructing these images. Each photograph is assembled from between 700 – 2400 individual images to "build" the final photographs. In many ways, the artist's process is a reflection of the labor, skill, and time required to create the buildings he seeks to capture.
https://cms.montgomerycollege.edu/mediaartsgallery/
NATIONAL GEOGRAPHIC
The National Geographic frequently has events related to photography. Check these out here: National Geographic Photography Events
In particular see: "Wild: Michael Nichols" through January 15. Wild-Nichols
See extraordinary images of wildlife and wild places through the eyes of legendary photographer and former National Geographic magazine Editor at Large for Photography MICHAEL "NICK" NICHOLS in this special exhibition. Visitors will travel to the remotest reaches of the globe through Nick's stunning, evocative, and technically innovative photos of our natural world. Exhibition organized by the Philadelphia Museum of Art.
THE NATIONAL GALLERY OF ART
Check out the current and upcoming exhibitions here:
https://www.nga.gov/content/ngaweb/exhibitions/current.html
In particular: "Posing for the Camera" posing-for-the-camera through January 28.
A selection of some 60 photographs in the Gallery's collection made possible by Robert B. Menschel are on view in an exhibition that examines how the act of posing for a portrait changed with the invention of the medium. Featured works come from the early 1840s—just after photography was invented—through the 1990s.
https://www.nga.gov/content/ngaweb/exhibitions/upcoming.html
NATIONAL MUSEUM OF AFRICAN AMERICAN HISTORY AND CULTURE
"More than a Picture: Selections From the Photography Collection" through January 1.
From the slavery era to Black Lives Matter, More Than A Picture presents a range of American experiences to look beyond an image's surface to see its significance to history and cultural meaning.
NEWSEUM
"Creating Camelot: The Kennedy Photography of Jacques Lowe" through January 7.
This impressive exhibit showcases more than 70 intimate photographs and iconic images of President John F. Kennedy, his wife, Jacqueline, and their children, Caroline and John Jr. — photos that helped create the legend of the Kennedy presidency known as "Camelot."
GEORGE WASHINGTON UNIVERSITY MUSEUM AND THE TEXTILE MUSEUM
"For the Record: New Photography and Art Capture Changing Washington" For the Record
November 9 – March 4
HIRSHHORN
Find current and upcoming exhibitions for the Hirshhorn
https://hirshhorn.si.edu/collection/current-exhibitions/
https://hirshhorn.si.edu/collection/current-exhibitions/#collection=upcoming-exhibitions
WASHINGTON POST
Here is a link to the online Washington Post's lists of D.C., Maryland, and Virginia photography-related exhibits and museums. I have found that the various photography-related exhibits appear in different parts of the online paper, making a simple search or link unreliable.
You can search within
---
DEEP DIVE INTO THE ARCHIVES
This month, we provide the November, 1977 issue of the Cable Release for a view of our club's past.
40 YEARS AGO
And what else was going on in 1977?
"Star Wars" burst on the American scene. Other movies included "Annie Hall", "Saturday Night Fever", "Rocky", and "Close Encounters of the Third Kind".
Jimmy Carter became the 39th president of the United States
The first all-in-one personal computer, the Commodore PET, debuted (with 4 KB of RAM!)
The first Apple II computers went on sale
NAVSTAR Global Positioning System GPS inaugurated by US Department of Defense
The New York City Blackout lasts for 25 hours and resulted in looting and disorder
The U.S. returns the Panama Canal to Panama
---
Take a look at what our sister camera club, the NIH Camera Club, has going on. Here is a link to their site. There you can find their newsletter, the Cameraderie.

---
---