Name of Trip: Washington at Night
Leader: Phil Boyer – cell phone (to find us on the Mall) 301-204-5549
Date: Saturday, November 18, 2017 (rain date: Saturday, November 25)
Cost: free (except for Metro, and possible taxi/Uber – see below)
Time: 5:30 p.m. at Forest Glen Metro, or 6:30 p.m. at Smithsonian Metro on the Mall.
Location/Address/Link:
Walking tour starting at Smithsonian Metro Station on National Mall in D.C., to Lincoln Memorial, stopping at other monuments/memorials along the way. Google Maps
Carpool location/time:
Meet at Forest Glen Metro Station in Silver Spring by 5:30 p.m. Parking is available there. Map of Forest Glen Metro
Depart Forest Glen at 5:30 p.m. – arrive at Smithsonian Metro Station by 6:30 p.m. Call Phil at 301-204-5549 if you aren't seeing the group by 6:30 at Smithsonian Station.
Bring:
Walking shoes (3 mile walk round trip). Tripod (it's night), weather appropriate clothes, and flashlight. Note that most of the lights are out at the Korean Memorial.
Overview:
Washington Monuments at Night: We will start on the Mall (viewing the Capitol from a distance), walk along the Reflecting Pool past the Washington Monument to the WWII Memorial, the Vietnam Veterans Memorial, the Lincoln Memorial (with the illuminated statue of Lincoln), and finish with the Korean War Memorial.
The distance from the Smithsonian Metro Station to the Lincoln Memorial is 1.3 miles, so it's a long walk back to Metro (about one half hour) unless we taxi/Uber back.
Figure a leisurely 2 mile/hour walk: 1.3 hours just walking to Lincoln and back. Add an hour or so of photography. 6:30 p.m. – 9:00 p.m. on the Mall itself.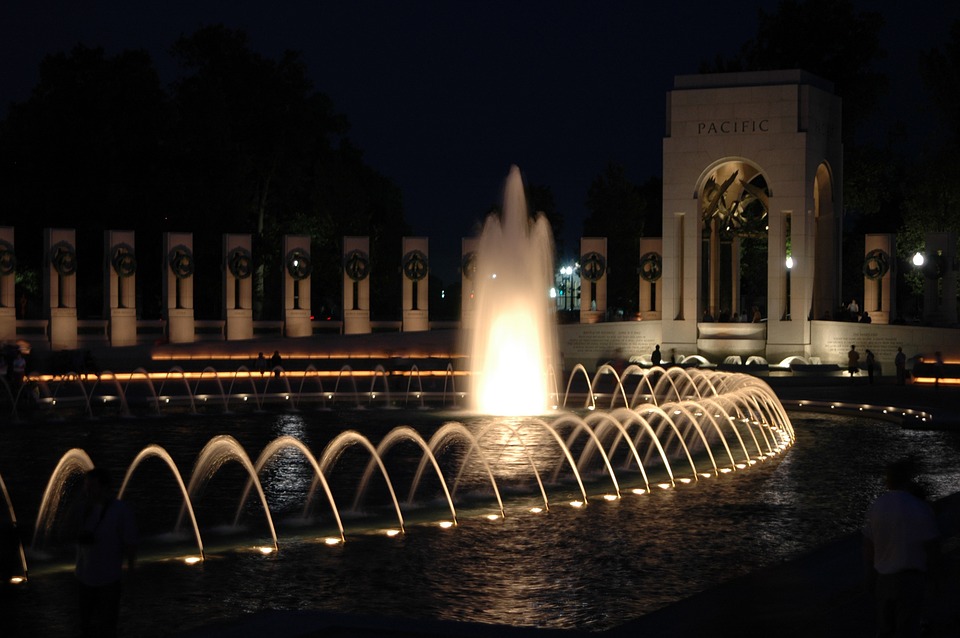 Food and Drink Idea for after the tour:

Suggest the famous Dubliner Irish Pub, 4 F St. NW, next to Union Station Google Maps (it's on the Red Line and on the way home). www.dublinerdc.com