Newsletter of the Silver Spring Camera Club, SSCCPhotography.org
Winner of the 2008, 2011, and 2012 PSA Henricks Award for best newsletter!
---
Key Events
Jan 4 – Speaker night (CANCELLED)
Jan 11 – Competition night: Open (7:30 p.m.)
Jan 14 – Field Trip: Eastern Market/Capitol Hill Neighborhoods (Sunday, 11 a.m.)
Jan 18 – A Closer Focus meeting (7:30 p.m.)
Jan 25 – Board Meeting (7:30 p.m.)
---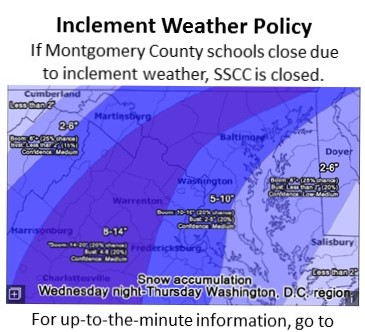 ---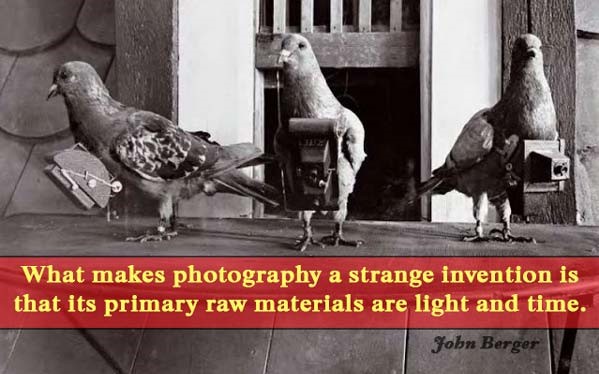 ---
LESTER PICKER
TO SPEAK ON BLACK & WHITE PHOTOGRAPHY IN JANUARY
CANCELLED Due to Weather!!!
Les Picker will be our speaker on January 4, with the subject "Black & White Photography". Black & White (and other monochrome) photography will be the topic of our May competition.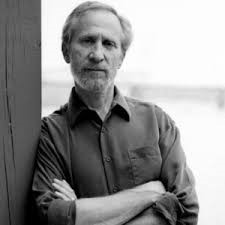 Lester Picker's interest in photography started at a very early age when his father gave him his first camera. Since then, Les has photographed for National Geographic Society publications and many other consumer and corporate magazines and newspapers. He has had more than 600 articles published in major national publications. He was a monthly columnist and features contributor to Oceans Magazine and a weekly columnist, op-ed contributor, and features travel writer and photographer for The Baltimore Sun. (read more)
---
COMPETITION COLUMN
The competition on January 11 will be on the Open theme:
In open competitions, free rein is given to the choices the photographer makes in the creation of the submitted image. Images of any and all subjects or themes, created using any photographic or post-processing methods or techniques, are acceptable. The images are evaluated based upon the judge's general assessment of their creativity, emotional and/or intellectual impact, aesthetic beauty, uniqueness of subject, and technical skill. The judge need not assign any specific weight to any single attribute of the image.
Please be mindful that electronic submissions for projected images must be received no later than 11:59 p.m. on January 4th, Speaker Night. The images should be emailed to: SSCCphotography@yahoo.com. (One important detail – In order to participate in the competition, you must have paid the club's annual dues before the competition.)
To learn the nitty gritty about the competitions, and for the definition of each of the competition topics, please refer to the Member Handbook and/or 2017-18 Competition Topic Definitions (both of which are accessible from the SSCC website):
January – Open
February – Anything Washington D.C.
March – Open
April – Architecture Photography
May – Monochrome Photography
June – End of Year Competition (special rules apply)
As always, if you have any questions about the competitions, please feel free to contact Larry Gold at competition@ssccphotography.org.
---
ELLIS ROSENBERG IS OUR JANUARY 11 "OPEN" JUDGE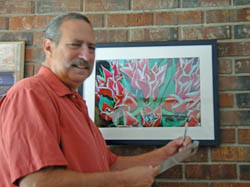 Ellis Rosenberg has been an avid photographer for over 40 years. He has previously served for eight years as Chair of the Reston Photographic Society (RPS), and as a board member of The League of Reston Artists. Ellis also continues serving on The Nature Visions Photo Expo (naturevisions.org) as a board member and in other capacities. These positions have provided him with an excellent exposure in the area of judging. He enjoys photography competitions and is a graduate of The Joe Miller Seminar on Judging. (read more)
---
A CLOSER FOCUS (JANUARY 18)
An opportunity to share ideas, images, questions, and inspirations
For the January 18 meeting please bring in a couple of your images from your work – a recent field trip or any picture you are proud of or have questions about. We will spend about half an hour sharing.
Half an hour will be an open forum discussing issues at hand. There will also be half an hour for 10 minute presentations by members: further information about PSA, a book report, gallery review, equipment or gadget sharing. This month we will have the following:
Last month David Terao covered a photo editor called Lumiere 2018, plus showed us easy and dramatic initial steps to apply to our photographs in Lightroom. In January David will continue showing the features of the new Photoshop CC 2018 and Lightroom Classic.
Tanya Riseman will continue her presentation of the Three Legs of Exposure (ISO, Aperture, and Shutter Speed). She presented ISO in the December meeting.
Dave Powell will discuss Exposure Bracketing (a method to ensure a great exposure).
Gene Luttenberg suggested that we bring in some photographs taken from unusual vertical aspects, e.g. lie on the ground or up on a ladder.
Future topics might include: compositional strength, HDR, abstract images, or anything else photographic you want to bring to the table. This is an opportunity for you to provide input to the SSCC experience.
If you would like to be on the agenda, please email me at:
davidwesleypowell@gmail.com
---
JANUARY 14 FIELD TRIP: EASTERN MARKET/CAPITOL HILL NEIGHBORHOODS
On Sunday, January 14 join the club for a fun visit to the Capitol Hill area's Eastern Market. It's a colorful location with lots of food, people and interesting architecture. (read more)
---
♦ CLUB NEWS

♦
---
SSCC MEMBER SNAPSHOT: MELINDA SALZMAN
Melinda Salzman is one of SSCC's newest members, and is excited to explore mobile phone photography! (read more)
---
BOARD MEETING
The SSCC Board met on November 30, 2017. Read about it in the following link:
---
NOVEMBER 25 FIELD TRIP TO WASHINGTON D.C. AT NIGHT
Originally we had planned the November field trip to the Washington D.C. National Mall for night photography on November 18. The weather turned sketchy, so it was postponed to the 25th. Members met at the Smithsonian Metro on the Mall, and did a walking photo tour. We were treated to some of their work at our recent Low Light Photography competition! Two members and also spouses, Sherm Edwards and Melinda Salzman, provide us with some of their images from that trip.
---
WINTER SOCIAL ON DECEMBER 7
We had our Winter Social on December 7, before our speaker that evening. It was a pot luck, so the tables were loaded with snacks, desserts, and refreshments. Several members brought spouses, and everyone mixed for an hour. It was very nice! Thanks to Wendy and Sue for organizing this! While we were all having fun, Norm Bernache was busy with his camera, and shares these images:
---
HELP-PORTRAIT AT A WIDER CIRCLE
The Silver Spring Camera Club in conjunction with The Nora School conducted the Help-Portrait event on December 9 at A Wider Circle in Silver Spring. Help-Portrait is an international organization that offers free family portraits to families that would otherwise be unable to afford a professionally produced photograph.
We met at 9 a.m. for setup, and shot from 10:00 through noon. SSCC provided two studio setups with lights. We managed the families, took the photographs, post-processed the selected photos, and provided the results to Dave Mullen for printing and delivery before Christmas. The atmosphere was very festive with families mingling, food and drinks, and even Santa! We had lunch at Armand's after the shoot.
---
FIELD TRIP TO THE MORMON TEMPLE FESTIVAL OF LIGHTS
On December 16 we met for our December field trip at the Mormon Temple for their Festival of Lights. The impressive Mormon Temple and its surrounding grounds shone brightly with more than 650,000 sparkling holiday lights. Here are some of our photos!
---
♦ FEATURES

♦
---
KERNELS OF KOREN
This month Michael talks about a complementary resource to SSCC members – the Montgomery County Photography Meetup Group, a Meetup "to create a fun, supportive, light-hearted community of people who want to share their passion for photography" that was started by Vickie Lewis many years ago. Michael also provides a list of descriptions of the camera clubs that comprise the new Maryland Photography Alliance. (read more)
---
FEBRUARY PHOTO CHALLENGE: "WORDS AND IMAGES"
In past years, the January Cable Release has had the recurring theme "Words and Images", where club members send in a pairing of words and images. This year you're done with the holidays, and can work on those images and prose during the bitter dark January days – we will have "Words and Images" for February 2018!
The idea is to use the text and the image together to create an artistic composite that is greater than the sum of the parts. The text does not have to be long, and can range from a longer poem or prose, to a Haiku, or to a one line phrase. The intent is for you to be creative in using both the text and the image together. Please contact me if you have any questions.
Pictures are worth a thousand words – previous "Words and Images" entries: Examples Link
Please send me your jpeg entry(s) and paired text for each one, and follow a naming convention as follows:
"Words and Images~FirstName LastName~Title.jpg"
Please submit these to cablereleaseeditor@ssccphotography.org by January 24.
---

ABSTRACT WORKSHOP
January 13, 2018
9:30 a.m. to 12:30 p.m.
Joe Miller Center for the Photographic Arts
4811 Catharpin Road
Gainesville, VA 20155
Description: The workshop will cover the definition of an abstract, as well subject matter and techniques that can be used to create successful abstract photographs. Three photographers from the Manassas Warrenton Camera Club (Joyce Harman, Sandy Gherardi, and Jeanne Mitcho) will discuss their unique approaches to creating abstracts, as well as the software, equipment, and accessories they use to produce their images.
Cost: Free
This workshop will be good preparation for anyone interested in submitting images for the Eighth Annual Joseph Miller Abstract Photography Exhibit, to be held May 5 to May 28, 2018 (read more).
We typically limit our workshops to club members, but because Joe has so graciously provided us with a facility that accommodates 40 attendees, we would be delighted to have your SSCC club members attend:
⇒ Just let me know your email address and name if you would like to attend. I will alert you to any weather related changes, and as long as there is space available [~15-20 openings], you are more than welcome until we fill Joe's studio!
Jeanne Mitcho
jcmitcho45@gmail.com
---
♦

MEMBER ARTICLES

♦
---
INTERNAL FOCUS VS STANDARD FOCUS ZOOM LENSES
This month we were thin on member-written articles, so I went to the education vault at PSA, as our club is a PSA member. I found an article on the differences between internally focused zoom lenses and standard focus zoom lenses by a PSA member.
Internal Focus Zoom (IFZ) lenses are attractive for several reasons. The polarizer doesn't rotate when focusing, and it focuses faster when using auto focus. They usually focus much closer than Standard Focus Zoom (SFZ) lenses. But, there is a dark side! (read more)
THE RULE OF THIRDS
We have heard our competition judges frequently refer to various composition rules that are generally considered to be important in creating good photographs. As with anything, rules are made to be broken, and there are many such "rules". A number of these are frequently referenced, sometimes with different names:
Rule of Thirds
The Diagonal
Leading the Eye; Lines and Curves
The Triangle
Complementary Colors
The Rule of Odds
Framing
Pattern and Abstracts
Orientation
Angle of View
Distractions
The one that is just about first on all lists is Rule of Thirds. We'll cover that one in this issue: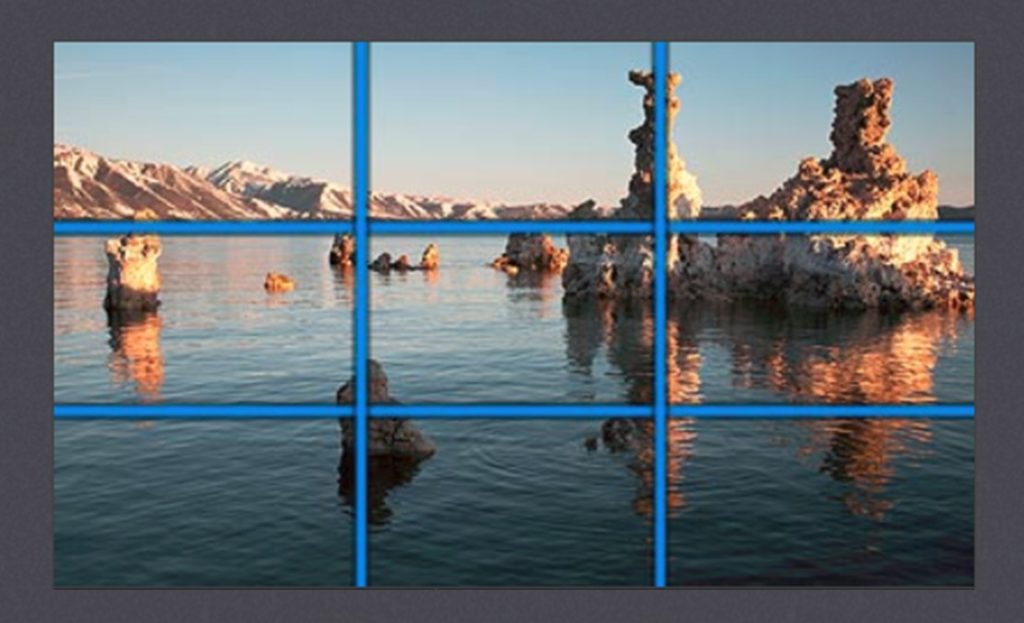 Imagine that your image is divided into 9 equal segments by 2 vertical and 2 horizontal lines. The Rule of Thirds is a composition rule says that you should position the most important elements in your scene along these lines, or at the points where they intersect. This isn't an absolute rule, but is usually a very good guideline.
Here is an excellent online article that discusses the photographic composition "Rule of Thirds" from a site that is a real treasure trove of educational topics! www.cambridgeincolour.com/tutorials/rule-of-thirds
---
♦

COMPETITION WINNERS

♦
---
COMPETITION: DECEMBER 14, 2017 – LOW LIGHT PHOTOGRAPHY
December's competition was Low Light Photography. Tony Sweet was our judge that evening. There are four main categories: Novice Prints, Novice Projected (i.e. digital images), Advanced Prints, and Advanced Projected. Awards are given for first, second and third place, and honorable mentions – the number of awards depends on the total number of entries in the category.
ADVANCED PRINTS
1st Place: Beth Koller – Boxed In
2nd Place: David Terao – Sandhill Cranes Landing
3rd place: David Terao – Transmission Tower
Honorable Mention: Oliver (Pete) Morton – Morning Road
Honorable Mention: Larry Gold – Fireworks at Charles Bridge
Advanced Print ~ Beth Koller ~ Boxed-In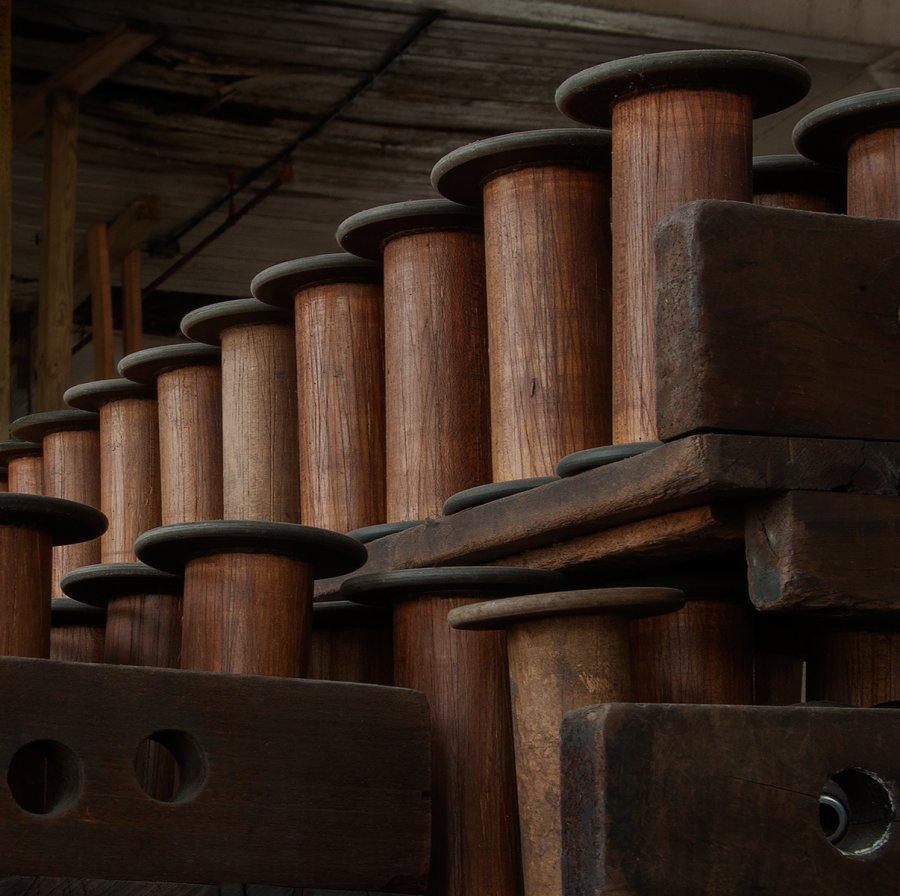 Picture 1 of 4
This image was taken at the Silk Mill in western Maryland. I had been working on ceiling abstracts. I could see very understated light coming in a bank of windows on the far wall. I took 2 main spool pictures in this area. This one focused on the containment of the spools. The boxes and the angle of the spools formed 3 triangles. The spools contained circular geometric shapes. I did a little dusting and straightening-some white cotton gloves and little brushes go a long way to avoiding post processing work. Only cropping and a small amount of "transformation" and burning would be required. It is completely different than my Spooling Around image.
NOVICE PRINTS
1st Place: Sherm Edwards – Capitol Sunrise
2nd Place: Elise Shurie – Atrium, Johns Hopkins
Novice Print ~ Sherm Edwards ~ Capitol Sunrise

Picture 1 of 1
I had been at the base of the Washington Monument shooting the sunrise. It started to wane, so I packed up and started around the other side. After a few minutes I looked back -- whoa! About as intense sunrise color as I have ever seen. I hurried back to my spot and took several shots. This one is cropped, not a panorama. 158mm, ISO 1600, F11, 1/20 second; not ideal settings, but I was in a hurry. May have even been hand-held, I don't remember.
ADVANCED PROJECTED
1st place: David Terao – Searching
2nd place: David Blass – Dupont Circle Lights
3rd place: Michael Tran – Sunrise for Bride
Honorable Mention: Beth Koller – Timewarp
Honorable Mention: Beth Koller – Neon
Advanced Projected ~ David Terao ~ Searching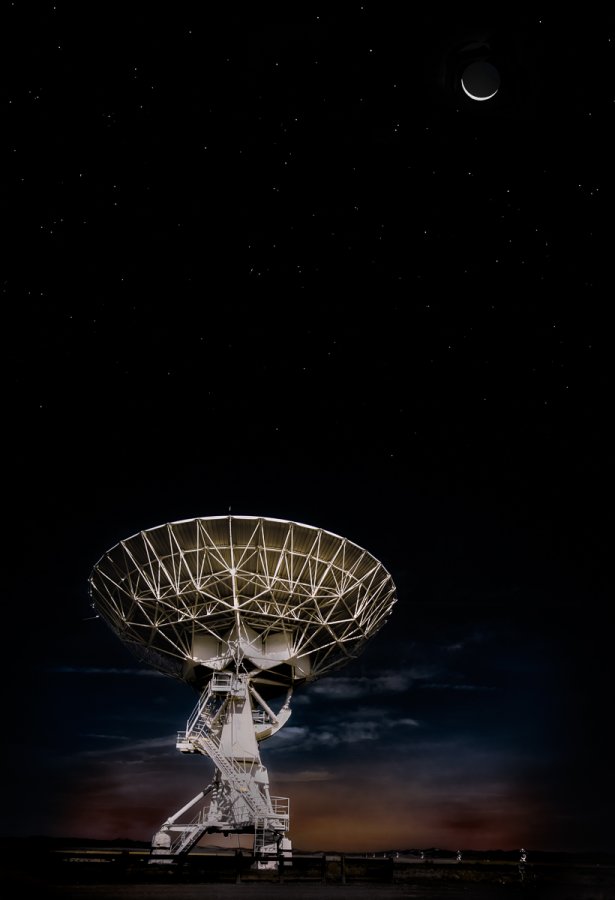 Picture 1 of 5
This image of a Very Large Array radio telescope was taken in New Mexico. You may recognize this telescope from the movie, "Contact" with Jodie Foster. The image was taken during the day, but was post processed in Photoshop and Nik/Google Color Efex using a low key filter to give the impression that was shot in low light. Taken with a Panasonic GX7 camera and 7-14mm lens. Exposure was 1/800 sec @ f/11 and ISO 200.
NOVICE PROJECTED
1st place: Dennis Freeman – Sunrise in Pittsburgh
2nd place: Karen Prentice – Haines Point
3rd place: James Ragucci – Chain Bridge and Buda Castle at Night
Honorable Mention: Sherm Edwards – Beacon
Honorable Mention: Wendy Kates – A Night in Venice
Honorable Mention: Phil Boyer – O Say Can You See?
Novice Projected ~ Dennis Freeman ~ Sunrise in Pittsburgh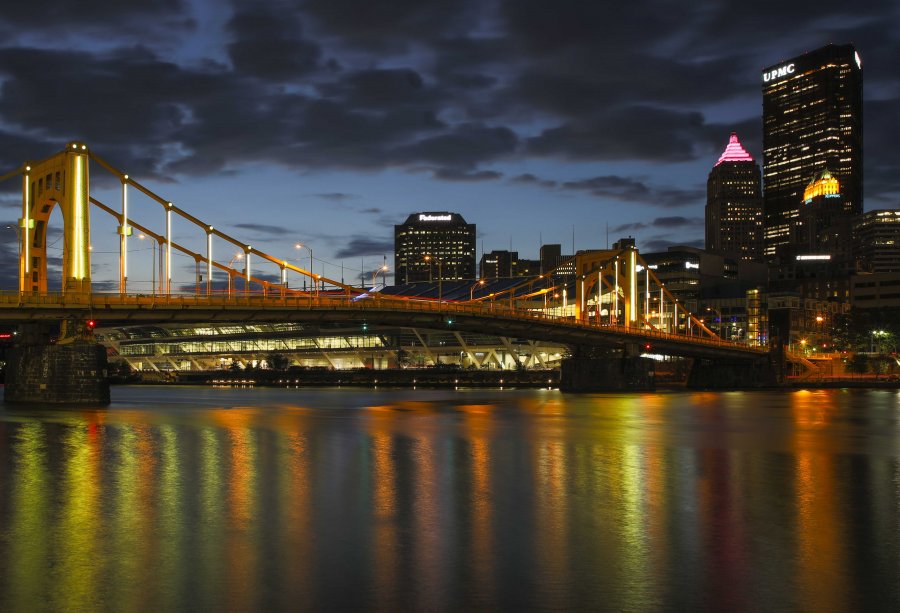 Picture 1 of 6
I went on a sunrise walking tour of Pittsburgh during the PSA Conference. We walked from the conference hotel to the Allegheny River, and crossed the Rachel Carson Bridge to North Side. This is the view looking south, across the Allegheny. I had to use long shutter speed to smooth the water for the nice reflections, and I had to do HDR three-image exposures to expose the shadows and lights correctly. Canon 5D Mk IV, 16-35mm f/2.8 lens at 28mm, tripod, ISO 100, f/10, [1.3 sec, 5.0 sec, 20 sec].
---
CLASSES AND WORKSHOPS
The following describes sample photography courses and workshops from a variety of providers. There are three categories of classes:
Classes and workshops in the D.C. area
Online courses
Multi-day photography trips to places within and beyond the United States.
This list includes a new provider, Michael Koren (past president and current director at SSCC), the return of two Montgomery College non-credit providers, and many courses on architecture, which is April's competition theme. For architectural courses, you might see particularly the online vendors (Lynda.com and Kelby One), who offer free trial subscriptions and various photo workshops that visit buildings such as the Library of Congress Reading Room and the National Cathedral.
Some of these begin or require registration early in the month. Please provide reviews of courses that you have taken! (read more)
---
CALLS FOR ENTRY
The following offers a number of competitions for your consideration this month. Some of these sources having standing calls for entry, and others are one-time calls. Some offer cash and prizes, and others don't.
See the full Calls for Entry article here. (read more)
---
Call for Entries: Eighth Annual Joseph Miller Abstract Photography
Exhibit
May 5 – May 28, 2018
The Joseph Miller Center for the Photographic Arts is announcing its eighth annual juried abstract exhibit. All interested photographers are invited to submit entries for this popular spring event. SSCC photographers have done well in past Joseph Miller abstract exhibits – see last year's gallery here: 7th-annual-joseph-miller-abstract-photography-exhibit
The Joseph Miller Center is currently accepting entries for the upcoming Eighth Annual Exhibit. The deadline for submissions will be Friday, February 23, 2018.
A detailed prospectus containing all relevant information regarding the
exhibit can be found on the Northern Virginia Alliance of Camera Clubs
nvacc.org/home/abstract-exhibit/
---
EXHIBITS AND EVENTS
MONTGOMERY COLLEGE MEDIA ARTS GALLERY
January 22 – March 2
John Hoover: Travels in Europe
Another exciting photographic journey as John tours Prague, Vienna and Budapest.
https://cms.montgomerycollege.edu/mediaartsgallery/
NATIONAL GEOGRAPHIC
The National Geographic frequently has events related to photography. Check these out here: National Geographic Photography Events
In particular see: "Wild: Michael Nichols" through January 15. Wild-Nichols
See extraordinary images of wildlife and wild places through the eyes of legendary photographer and former National Geographic magazine Editor at Large for Photography MICHAEL "NICK" NICHOLS in this special exhibition. Visitors will travel to the remotest reaches of the globe through Nick's stunning, evocative, and technically innovative photos of our natural world. Exhibition organized by the Philadelphia Museum of Art.
THE NATIONAL GALLERY OF ART
Check out the current and upcoming exhibitions here:
https://www.nga.gov/content/ngaweb/exhibitions/current.html
In particular: "Posing for the Camera" posing-for-the-camera through January 28.
A selection of some 60 photographs in the Gallery's collection made possible by Robert B. Menschel are on view in an exhibition that examines how the act of posing for a portrait changed with the invention of the medium. Featured works come from the early 1840s—just after photography was invented—through the 1990s.
https://www.nga.gov/content/ngaweb/exhibitions/upcoming.html
MULTIPLE EXPOSURES GALLERY (TORPEDO FACTORY, ALEXANDRIA, VA)
WASHINGTON POST
Here is a link to the online Washington Post's lists of D.C., Maryland, and Virginia photography-related exhibits and museums. I have found that the various photography-related exhibits appear in different parts of the online paper, making a simple search or link unreliable.
You can search within
---
DEEP DIVE INTO THE ARCHIVES
This month, we provide the January, 1965 issue of the Cable Release for a view of our club's past.
52 YEARS AGO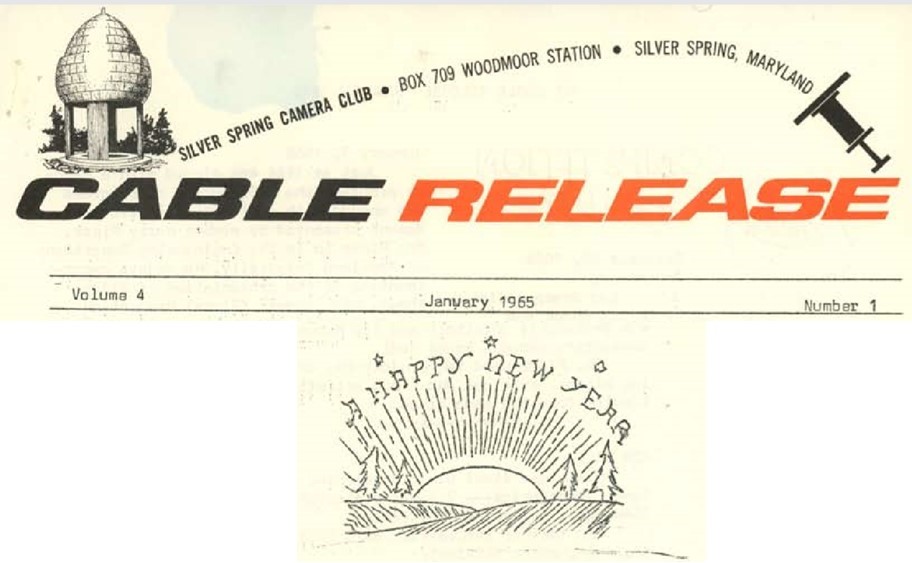 ---
Take a look at what our sister camera club, the NIH Camera Club, has going on. Here is a link to their site. There you can find their newsletter, the Cameraderie.

---
---