CANCELLED Due to Weather!!!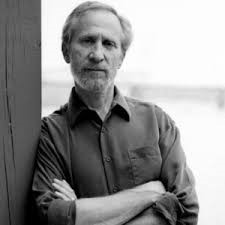 Lester Picker's interest in photography started at a very early age when his father gave him his first camera. Since then, Les has photographed for National Geographic Society publications and many other consumer and corporate magazines and newspapers. He has had more than 600 articles published in major national publications. He was a monthly columnist and features contributor to Oceans Magazine and a weekly columnist, op-ed contributor, and features travel writer and photographer for The Baltimore Sun.
Two characteristics shape Les' photography: passion and inquisitiveness. Since an early age Les has been interested in the natural world and in other cultures. He earned a doctorate in environmental affairs (winter ecology) from the University of Maine.
Lester believes that black and white photography is the most difficult of all. Stripped of the distractions of color, a black and white image must have drama, emotion, texture, or wonderful tonality to be effective. He feels there is nothing equal to the visual and sensual pleasure of a classic black and white fine art print.
Les has won the prestigious Canada Northern Lights Award for Best Travel Photography. He is a Moab Master Photographer (https://www.moabpaper.com/moab-masters/lester-picker/), and his print workshops are supported by Moab and Canon.
Les's landscape and wildlife images decorate many upscale homes, offices, and institutions throughout North America. He was recently selected as the exclusive artist for a major teaching hospital's medical wing, where more than 60 of his large format images are permanently displayed.
http://www.lesterpickerphoto.com/