Newsletter of the Silver Spring Camera Club, SSCCPhotography.org
Winner of the 2008, 2011, and 2012 PSA Henricks Award for best newsletter!
---
Key Events
Dec 7 – Winter Social & Speaker night (6:30 p.m.)
Dec 14 – Competition night: Low Light Photography (7:30 p.m.)
Dec 16 – Field Trip: Mormon Temple – Festival of Lights (6:00 p.m.)
Dec 21 – A Closer Focus meeting (7:30 p.m.)
Dec – No Board Meeting this month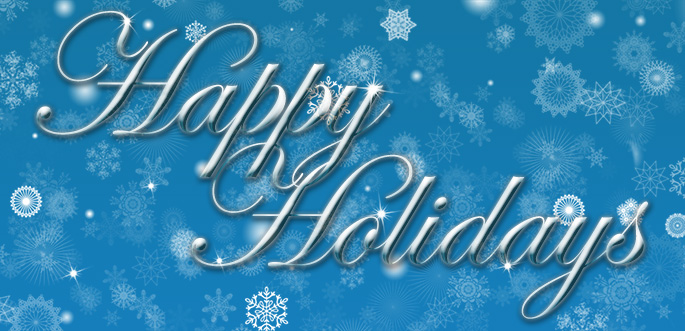 ---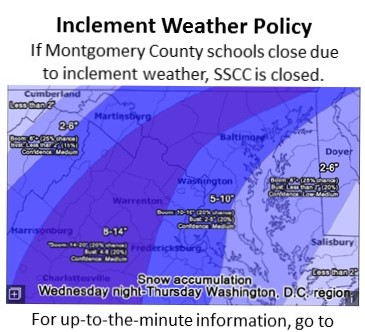 ---
"Have no fear of perfection – you'll never reach it."
― Salvador Dalí
---
BILL SCHAFER

TO SPEAK ON "PHOTOGRAPHS AS ART" IN DECEMBER
Bill Schafer will be our speaker on December 7, with the subject "Photographs as Art". Our meeting will start an hour early, at 6:30 p.m., with our Winter Social.
Bill Schafer and his wife Cheryl are the owners of Moments in Time Photography. Bill has photographed with large format, medium format, and 35mm in film and digital. Recently, Bill has been inspired to move into digital and color techniques. (read more)
---
COMPETITION COLUMN
The competition on December 14 will be on the Low Light Photography theme:
The term "Low Light Photography" encompasses images that has been made when the ambient light that illuminates their subjects is low. So, for example, an image taken outdoors at sunset or during the night qualifies as low light. The term also includes images that have been rendered in "low key." Low key refers to a style of photography that utilizes predominantly dark tones to create dramatic looking images. Low key lighting intensifies the contrast in an image through intensely reduced lighting in some part of the image. Accordingly, low light photographs can be made either indoors or outdoors, at any time of day or night, and may contain an artificial light source that has been supplied by the photographer. The term "low" in this definition is not susceptible to a specific, quantitative valuation: Rather, its parameters are left to the subjective determination of the judge.
Please be mindful that electronic submissions for projected images must be received no later than 11:59 p.m. on December 7th. The images should be emailed to: SSCCphotography@yahoo.com. (One important detail – In order to participate in the competition, you must have paid the club's annual dues before the competition.)
Please refer to the Member Handbook and/or 2017-18 Competition Topic Definitions for the definition of each of the competition topics:
December – Low Light Photography
January – Open
February – Anything Washington D.C.
March – Open
April – Architecture Photography
May – Monochrome Photography
June – End of Year Competition (special rules apply)
To learn the nitty gritty about the competitions, please refer to the Competition Rules and the Member Handbook, both of which are accessible from the SSCC website.
As always, if you have any questions about the competitions, please feel free to contact Larry Gold at competition@ssccphotography.org.
---
TONY SWEET

IS OUR DECEMBER 14 JUDGE FOR LOW LIGHT PHOTOGRAPHY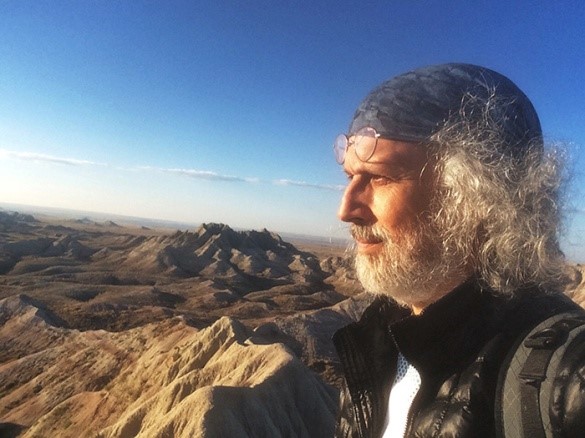 We've had a change in our judge for December, and are lucky to have Tony Sweet as our judge for Low Light Photography!
Tony Sweet is a Nikon Legend Behind the Lens.
After successful careers as a jazz musician/educator, and professional magician, Tony settled on photography as his chosen means for personal expression. Beginning as a film photographer, Tony has become facile in image editing software and plugins and is an in-demand speaker throughout the United States and Canada on creativity in the digital age.
---
A CLOSER FOCUS (DECEMBER 21)
An opportunity to share ideas, images, questions, and inspirations
For the December meeting please bring in a couple of your images from your work – a recent field trip or any picture you are proud of or have questions about. We will spend about half an hour sharing.
Half an hour will be an open forum discussing issues at hand:
David Terao will continue where he left off last time presenting the features of the new Photoshop CC 2018 and Lightroom Classic.
Gene Luttenberg will discuss "point of view", a topic on photographic composition.
We will also discuss what makes an image a photograph.
There will also be half an hour for 10 minute presentations by members: further information about PSA, a book report, gallery review, equipment or gadget sharing.
Future topics might include: compositional strength, HDR, abstract images, or anything else photographic you want to bring to the table. This is an opportunity for you to provide input to the SSCC experience.
If you would like to be on the agenda, please email me at:
davidwesleypowell@gmail.com
---
DECEMBER 16 FIELD TRIP: MORMON TEMPLE – FESTIVAL OF LIGHTS!
The impressive Mormon Temple and its surrounding grounds shine brightly with more than 650,000 sparkling holiday lights. Each night, a different local musical group performs a live concert in a state-of-the-art theater. See a life-sized outdoor nativity scene, an indoor exhibit of international crèches, and Christmas trees in international themes. (read more)
---
♦ CLUB NEWS

♦
---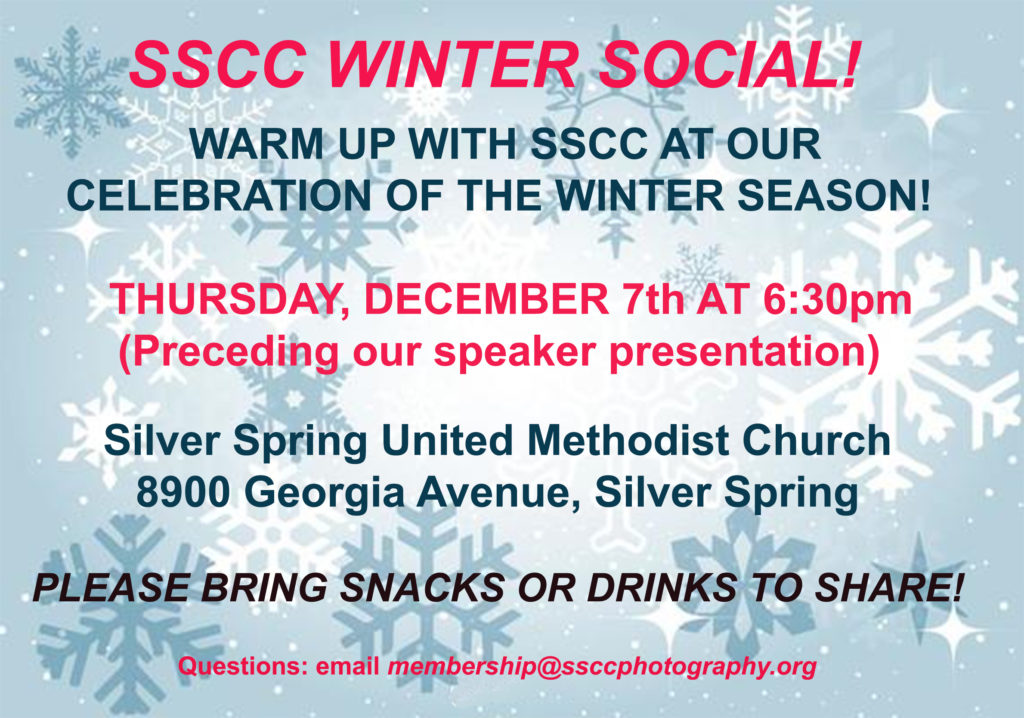 ---
SSCC MEMBER SNAPSHOT: JAMES RAGUCCI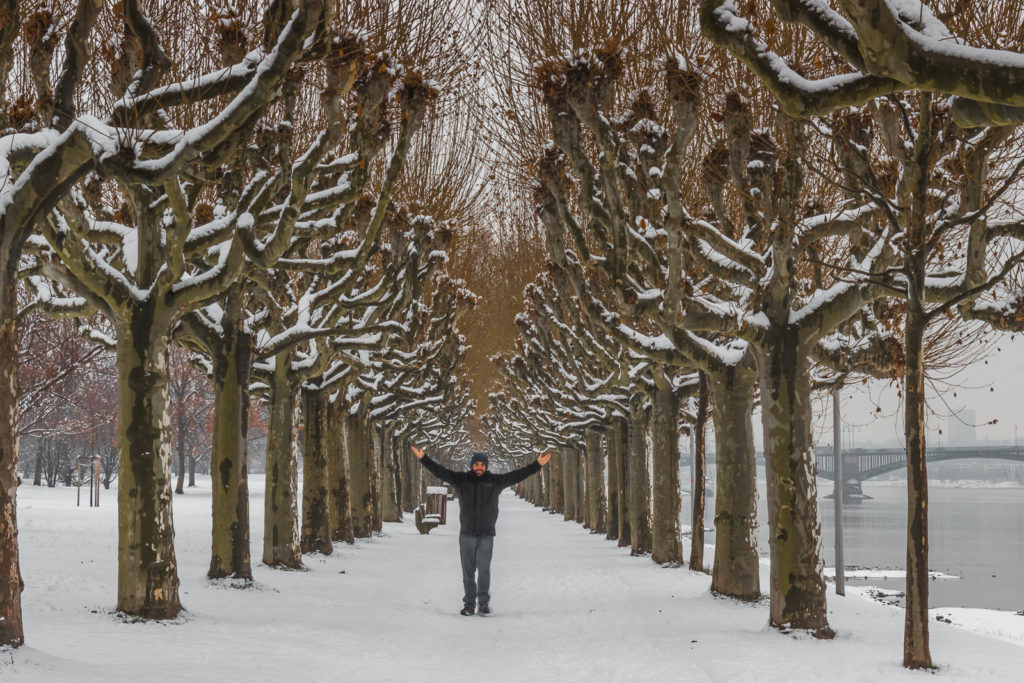 Like many new SSCC members, James Ragucci found his way to our camera club via the internet. James had been living abroad (in Germany) for several years, and when he returned to Maryland he was interested in joining a DC-based camera club. SSCC turned up as one of the top results of his internet search. (read more)
---
BOARD MEETING
The SSCC Board met on October 26, 2017. Read about it in the following link:
---
HONOR FUND GRANT AWARDED
The Honor Fund committee is pleased to announce that Dave Mullen will receive the Honor Fund grant this year. Dave organized the Help Portrait shoot, which will make and distribute free family portraits to families that would otherwise be unable to afford a professionally produced photograph. Well done, Dave!
The shoot will take place on Saturday, Dec. 9 at A Wider Circle; volunteers are still needed – see the following article.
To donate to the Honor Fund, please contact Bruce Schaefer, the club Treasurer, bmschaefer@verizon.net.
---
HELP-PORTRAIT AT A WIDER CIRCLE – VOLUNTEERS NEEDED ON DECEMBER 9
The Silver Spring Camera Club, again in conjunction with The Nora School, will be participating in Help-Portrait on December 9 at A Wider Circle (9159 Brookville Rd # C, Silver Spring, MD 20910) in Montgomery County. Help-Portrait is an international organization that offers free family portraits to families that would otherwise be unable to afford a professionally produced photograph. We will be working from 9 a.m. (setup) until about noon, then lunch at Armand's.
What we need are photographers, lighting setups (probably just one in addition to mine), and re-touchers (in Photoshop after the shoot). I'll take care of the printing and delivery to the clients prior to the holidays. It's a good opportunity for folks to play with studio lighting, posing, and Photoshop.
Please send an email to Dave Mullen at dave@nora-school.org if you are interested in helping.
Best,
Dave
---
FIELD TRIP TO FOREST GLEN NATIONAL SEMINARY ON OCTOBER 28
We had a perfect day for this visit to the National Park Seminary. The folks from SSCC joined a general group with the volunteer tour guide, Frank. I've enjoyed Frank's tour before, he is super knowledgeable about the history of the place and loves to talk and answer questions. After the two hour tour that included a rare visit inside of the original chapel building, Frank offered to take people on an extended tour. This was about an hour extra that involved crossing the glen (of Forest Glen fame) and visiting the ruins of the Villa and Castle buildings. Quite a sight, perfect for a Halloween party. Plenty spooky even in the daytime. I ended up taking over 500 pictures in about 3 hours, maybe a new record for me.
The tour ended so late we all bailed on drinks or a meal afterwards. We just went home tired, but happy.
– Andrew Rein
---
♦ FEATURES

♦
---
KERNELS OF KOREN
Matter can neither be created nor destroyed. It's the law! In fact, it's the first law of thermodynamics that says matter, any substance that has mass and takes up space, is just rearranged into different forms, never created or destroyed.
Photography's magic lies in its ability to capture a representation of matter for a period of time long after the matter of the subject is transformed into another form. Whether it's a person, place or thing, the matter – composed of light photons – reacts with a light sensitive device then it's transformed into a final fixed piece of matter as a photograph. Nothing is really created, the original matter is still there, just rearranged to another form. So, when we "take" pictures, "capture" an image, or "create" art, we're just rearranging the existing matter in the universe to make it pleasing to look at. One day all that matter will be rearranged again to form something else, perhaps a rocket or even another human.
Why the metaphysics? Just to make you appreciate the impermanence of what we see and feel and enjoy it while it's here. Grab a camera, go out and rearrange some of the universe's matter.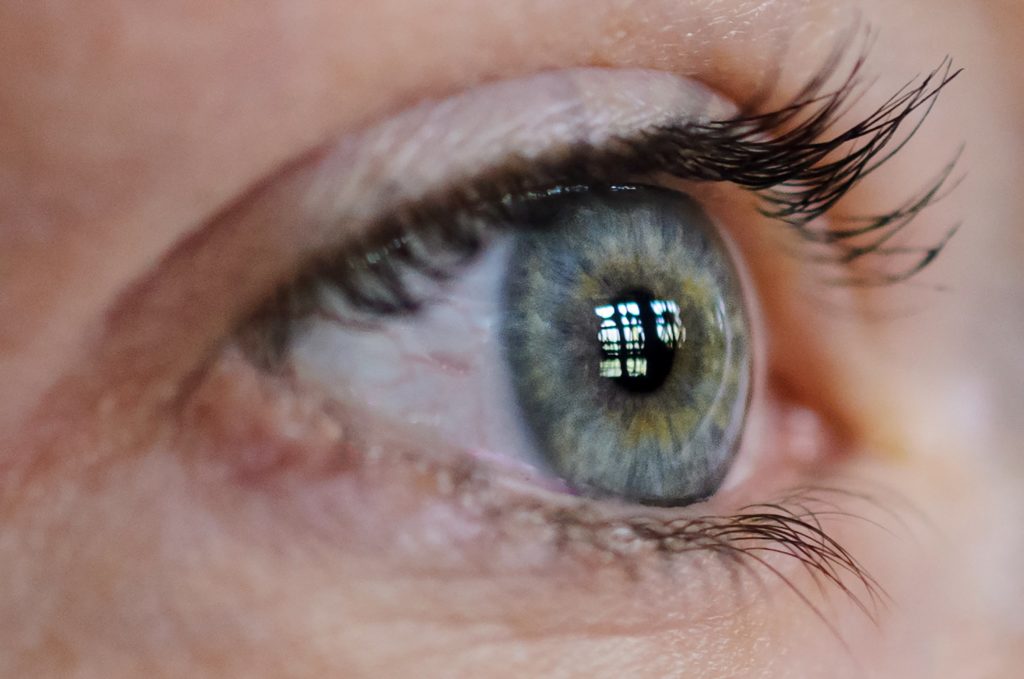 ---
♦

MEMBER ARTICLES

♦
---
A BLAST AT WALLOPS – BY DENNIS FREEMAN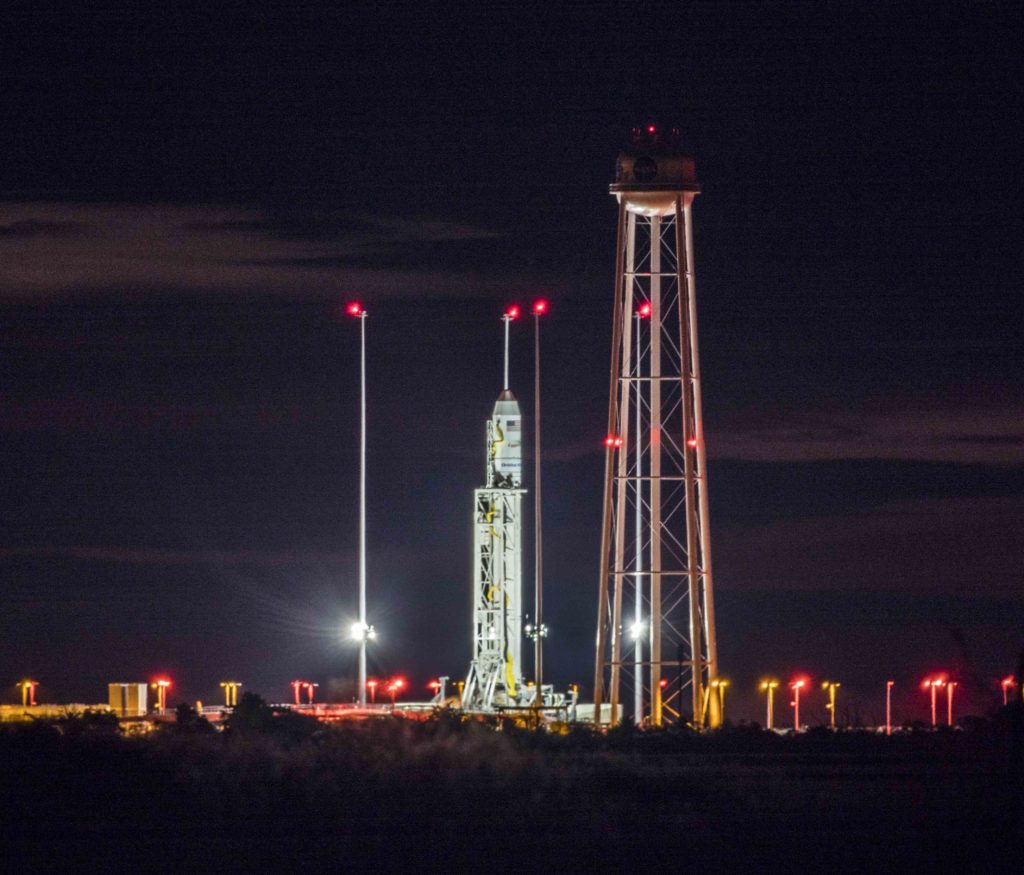 Several of us (Michael and Laura Koren, Dave Mullen, and I) spotted a Meetup announcement by Road Runner Photography Tours to attend a NASA rocket launch at Wallops Island, Virginia on Saturday, November 11. I had always wanted to attend a large rocket launch, and this sounded perfect. But, NASA showed who's boss. (read more)
---
CLASSES AND WORKSHOPS
The following describes sample photography courses and workshops from a variety of providers. There are three categories of classes:
Classes and workshops in the D.C. area
Online courses
Multi-day photography trips to places within and beyond the United States.
Some of these begin or require registration early in the month. Please provide reviews of courses that you have taken! (read more)
---
CALLS FOR ENTRY
The following offers a number of competitions for your consideration this month. Some of these sources having standing calls for entry, and others are one-time calls. Some offer cash and prizes, and others don't.
See the full Calls for Entry article here. (read more)
---
Call for Entries: Eighth Annual Joseph Miller Abstract Photography
Exhibit
May 5 – May 28, 2018
The Joseph Miller Center for the Photographic Arts is announcing its eighth annual juried abstract exhibit. All interested photographers are invited to submit entries for this popular spring event. SSCC photographers have done well in past Joseph Miller abstract exhibits – see last year's gallery here: 7th-annual-joseph-miller-abstract-photography-exhibit
The Joseph Miller Center will begin accepting entries for the upcoming Eighth Annual Exhibit on Saturday, December 23, 2017. The deadline for submissions will be Friday, February 23, 2018.
A detailed prospectus containing all relevant information regarding the
exhibit can be found on the Northern Virginia Alliance of Camera Clubs
nvacc.org/home/abstract-exhibit/
---
EXHIBITS AND EVENTS
MONTGOMERY COLLEGE MEDIA ARTS GALLERY
October 30 – December 15
Joshua Dunn: E Pluribus Unum
Monumental institutional and government buildings are created as a reflection of society's values and through an architect's vision and the labor of craftsmen. E Pluribus Unum, meaning "out of many, one," reflects not only the labor and skill of those who designed and built them, but Joshua's own process of photographing and constructing these images. Each photograph is assembled from between 700 – 2400 individual images to "build" the final photographs. In many ways, the artist's process is a reflection of the labor, skill, and time required to create the buildings he seeks to capture.
https://cms.montgomerycollege.edu/mediaartsgallery/
NATIONAL GEOGRAPHIC
The National Geographic frequently has events related to photography. Check these out here: National Geographic Photography Events
In particular see: "Wild: Michael Nichols" through January 15. Wild-Nichols
See extraordinary images of wildlife and wild places through the eyes of legendary photographer and former National Geographic magazine Editor at Large for Photography MICHAEL "NICK" NICHOLS in this special exhibition. Visitors will travel to the remotest reaches of the globe through Nick's stunning, evocative, and technically innovative photos of our natural world. Exhibition organized by the Philadelphia Museum of Art.
THE NATIONAL GALLERY OF ART
Check out the current and upcoming exhibitions here:
https://www.nga.gov/content/ngaweb/exhibitions/current.html
In particular: "Posing for the Camera" posing-for-the-camera through January 28.
A selection of some 60 photographs in the Gallery's collection made possible by Robert B. Menschel are on view in an exhibition that examines how the act of posing for a portrait changed with the invention of the medium. Featured works come from the early 1840s—just after photography was invented—through the 1990s.
https://www.nga.gov/content/ngaweb/exhibitions/upcoming.html
NATIONAL MUSEUM OF AFRICAN AMERICAN HISTORY AND CULTURE
"More than a Picture: Selections From the Photography Collection" through January 1.
From the slavery era to Black Lives Matter, More Than A Picture presents a range of American experiences to look beyond an image's surface to see its significance to history and cultural meaning.
NEWSEUM
"Creating Camelot: The Kennedy Photography of Jacques Lowe" through January 7.
This impressive exhibit showcases more than 70 intimate photographs and iconic images of President John F. Kennedy, his wife, Jacqueline, and their children, Caroline and John Jr. — photos that helped create the legend of the Kennedy presidency known as "Camelot."
GEORGE WASHINGTON UNIVERSITY MUSEUM AND THE TEXTILE MUSEUM
"For the Record: New Photography and Art Capture Changing Washington" For the Record
November 9 – March 4
HIRSHHORN
Find current and upcoming exhibitions for the Hirshhorn
https://hirshhorn.si.edu/collection/current-exhibitions/
https://hirshhorn.si.edu/collection/current-exhibitions/#collection=upcoming-exhibitions
WASHINGTON POST
Here is a link to the online Washington Post's lists of D.C., Maryland, and Virginia photography-related exhibits and museums. I have found that the various photography-related exhibits appear in different parts of the online paper, making a simple search or link unreliable.
You can search within
---
DEEP DIVE INTO THE ARCHIVES
This month, we provide the December, 1979 issue of the Cable Release for a view of our club's past.
38 YEARS AGO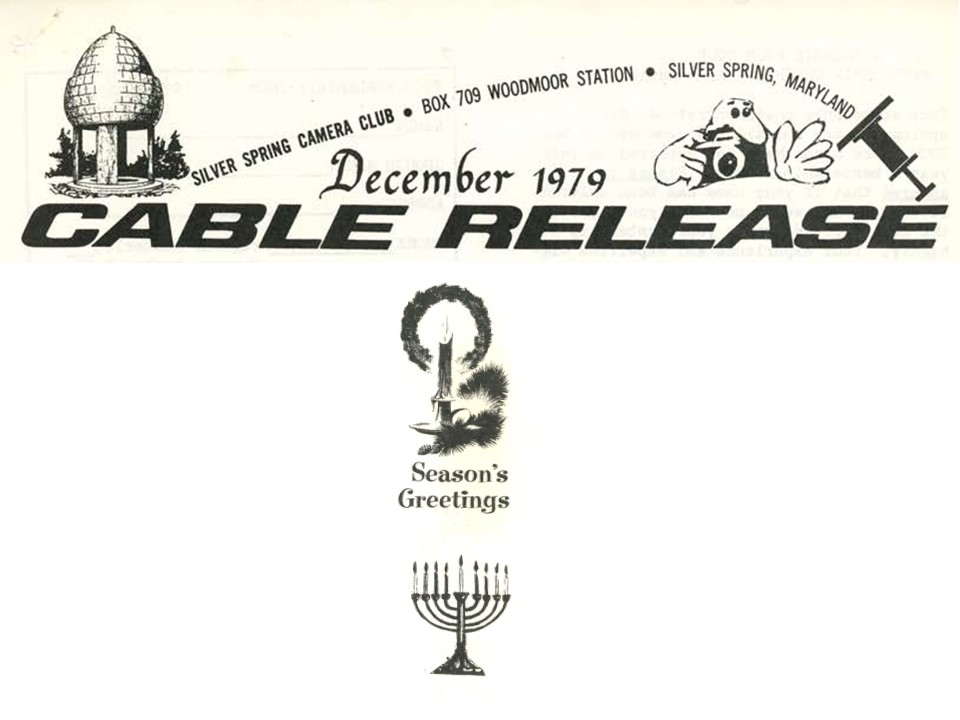 And what else was going on in 1979?
The Quote: "This is the product that will satisfy those young people who want to listen to music all day." – Akio Morita, Sony Chairman, about the Sony Walkman.
The Top Song was My Sharona by The Knack
The Big Movies included Kramer vs. Kramer, Superman and The Amityville Horror
TRS-80 Computer, 4k, Model 1: $499.00
Price of a gallon of gas in 1979: 88 cents
The World Population was ~ 4,312,000,000
In 1979 the US had specific days to get gas based on if you're license plate ended in an odd or even number, due to a gasoline shortage.
52 Americans are taken hostage in Tehran, Iran for 444 days.
And… The China Syndrome, a movie about a nuclear meltdown caused by a faulty sensor reading and a stuck-open pressure release valve, aired only 12 days before the 3 Mile Island Meltdown, caused by a faulty sensor reading and a stuck open pressure release valve.
---
Take a look at what our sister camera club, the NIH Camera Club, has going on. Here is a link to their site. There you can find their newsletter, the Cameraderie.

---
---