Equip yourself with everything you need for the year at PhotoPlus International Conference + Expo, running October 25-28, 2017, at New York City's Javits Center, where 200+ of your favorite international brands and photographers from around the world will gather under one roof. Don't miss this chance to meet the people who will help you hone your craft and grow your business this year. Registration is now open — sign up by July 11 for the best pricing.
No other conference packs as much education into four days, covering everything from Mastering Lighting to Filmmaking Essentials. Our annual seminar series features legendary photographers and other experts such as Lindsay Adler, Ilise Benun, Peter Coulson, Jerry Ghionis, Michael Grecco, Gregory Heisler, Shaniqwa Jarvis, Lou Jones, Andy Katz, Me Ra Koh, Julieanne Kost, Gerd Ludwig, Jay Maisel, Joe McNally, Bob Sacha, Douglas Spotted Eagle, Art Streiber, Kitfox Valentin, and Roberto Valenzuela.
Four-day, three-day or one-day conference registration packages now include Master Classes! There's over 100 conference Seminars, Intensives, Photo Walks, and Master Classes to choose from http://photo.a2zinc.net/PhotoPlus2017/public/sessions.aspx?&View=sessions&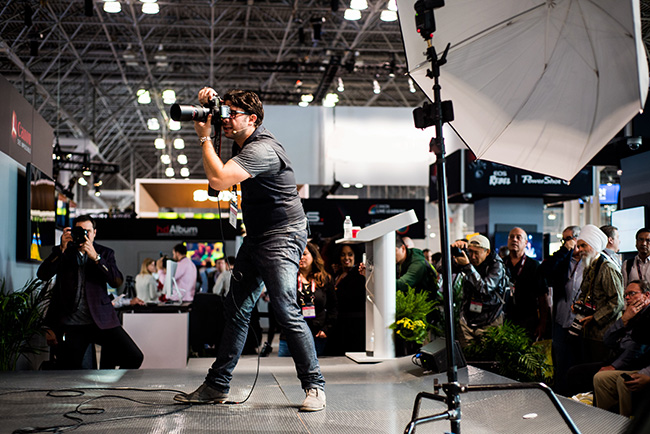 You don't want to miss:
● Palm Springs Photo Festival Portfolio Reviews, Sponsored by WordPress.com
● PHOTO+ Member Networking Meet-Ups
● #PPEFresh: The Hottest and Newest Exhibitors
● Adobe Show Floor Theater
● Test Drive: New Product Review
● Lucie Technical Awards
● DRONE+ Conference
● VIDEO+ Pavilion and Conference
What are you waiting for? Early Bird Pricing ends July 11.
Become a Member of PHOTO+ and save 30% on Conference Passes, Keynotes, Individual Seminars, Master Classes, Intensive Classes, Photo Walks, and DRONE+ Sessions. (Membership: $150 USD)