Winner of the 2008, 2011, and 2012 PSA Henricks Award for best newsletter!
---
Key Events
Oct 2 – Board meeting (Monday, 7:00 p.m., Fellowship Hall)
Oct 5 – Autumn Social! (6:30 p.m., 1 hour before the regular meeting)
Oct 5 – Speaker night (7:30 p.m.)
Oct 12 – Competition night: Nature Photography (7:30 p.m.)
Oct 14 – Field Trip to Rockville Antique & Classic Car Show (9:30 a.m.)
Oct 19 – A Closer Focus meeting (formerly known as Seminar Night) (7:30 p.m.)
Oct 26 – Board Meeting (7:30 p.m.)
Oct 28 – Field Trip to Forest Glen National Seminary (1:00 p.m. guided tour)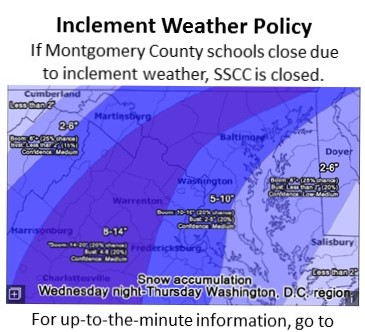 http://www.montgomeryschoolsmd.org/
---
"Taking pictures is like tiptoeing into the kitchen late at night and stealing Oreo cookies."
— Diane Arbus
---
PRESIDENT'S COLUMN
Thank you for taking the time to read our newsletter. You will find a lot in information about what is happening in our club as well as information on upcoming workshops, exhibits, classes outside of the club. I hope you take time to mark your calendars with our upcoming field trips. Our Field Trip Chair Andrew Rein and Phil Boyer, our Secretary, have put a lot of effort into coming up with this year's list of activities.
The reason for joining or participating in a camera club is to meet people who love photography and to learn more in a social environment. The field trips offer a great opportunity to get out and see something different to photograph, talk to other photographers of all skill levels, see different camera equipment in action, ask questions, and learn from some very good photographers who love to help.
– Catherine
---
E. DAVID LURIA

TO BE OUR OCTOBER SPEAKER
David Luria will be our speaker on October 5.
Trained in Paris by a protege of Henri Cartier Bresson, David Luria is a D.C.-based architectural , restaurant, and event photographer. You will find his name on the back of many postcards at local gift shops, in over 100 publications, and on calendars of the U.S. Capitol Historical Society! (read more)
---
COMPETITION COLUMN
The October Competition on October 12 will be on the topic of Nature Photography:
Acceptable entries are photographs that portray various aspects of natural plant and animal life; that illustrate the natural features of land, sea, and sky; or that reveal natural phenomena. No image in this competition may show human intervention. Domestic plants (e.g., in a botanical garden) or animals (including zoo animals) may be included as long as they do not show any human intervention (e.g., collars or ear tags, gates, walls, paths, signage).
Please be mindful that electronic submissions for projected images must be received no later than 11:59 p.m. on October 5th. The images should be emailed to: SSCCphotography@yahoo.com. (One important detail – In order to participate in the October competition, you must pay the club's annual dues before the start of the competition.)
Please refer to the Member Handbook and/or www.ssccphotography.org/2017-18-competition-topic-definitions/ for the definition of each of the competition topics:
October – Nature Photography
November – Open
December – Low Light Photography
January – Open
February – Anything Washington D.C.
March – Open
April – Architecture Photography
May – Monochrome Photography
June – End of Year Competition (special rules apply)
To learn the nitty gritty about the competitions, please refer to the Competition Rules and the Member Handbook, both of which are accessible from the SSCC website.
As always, if you have any questions about the competitions, please feel free to contact Larry Gold at competition@ssccphotography.org.
---
WAYNE WOLFERSBERGER IS OUR OCTOBER NATURE PHOTOGRAPHY JUDGE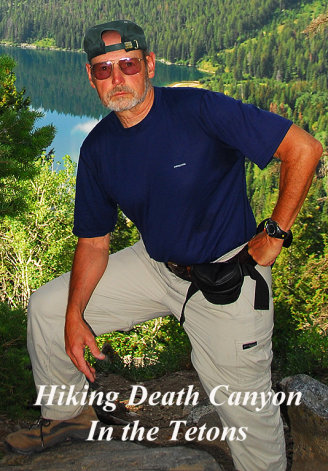 Wayne Wolfersberger is an ecologist-naturalist and a nature photographer by education and passion. This integration has resulted in his becoming a well respected photographer in the Washington, D.C. area, and an ideal selection for our Nature competition! (read more)
---
A CLOSER FOCUS MEETING (OCTOBER 19)
We have a continuing project for this meeting, following on from last month. "Seeing" is the theme for the first few projects of the year. For the A Closer Focus meeting in September we brought our cameras, tripods, and lenses, and took several sequential, overlapping photos with which to build a single 180 degree panoramic image. We discussed how to execute the final panorama from the individual images.
For the meeting this month, bring the individual photos in, and show them all stitched together as a single panoramic image. We will examine, review, and discuss our efforts.
If you were unable to attend last month's meeting, but would like to participate, prepare a set of sequential, overlapping photos and create a 180 degree panorama from them. Bring the individual shots plus the final panorama to the meeting for review and discussion. If you are new to making panoramas, there are many excellent tutorials on the internet. Here is one that hits all of the key aspects: photographylife.com/panoramic-photography-howto
As a preview, the next project, in November, will be to take pictures on your stomach and bring about 6 different images to that meeting.

In addition to the project, we will have the usual open discussion of book reports, gallery reviews, equipment and software discussions, or any photo related topic on your mind.
---
OCTOBER 14 FIELD TRIP TO THE ROCKVILLE ANTIQUE AND CLASSIC CAR SHOW
On Saturday, October 14, we will go to the Rockville Antique and Classic Car Show to photograph 550 antique and classic cars on the grounds of the Glenview Mansion. (read more)
---
OCTOBER 28 FIELD TRIP TO THE FOREST GLEN NATIONAL SEMINARY
On October 28 we will have an early afternoon guided tour of the Forest Glen National Seminary in Silver Spring – "a place that looks like a Mother Goose rhyme collided with the Gilded Age". (read more)
---
♦ CLUB NEWS

♦
---

---
SSCC MEMBER SNAPSHOT: LWENYI NKONKO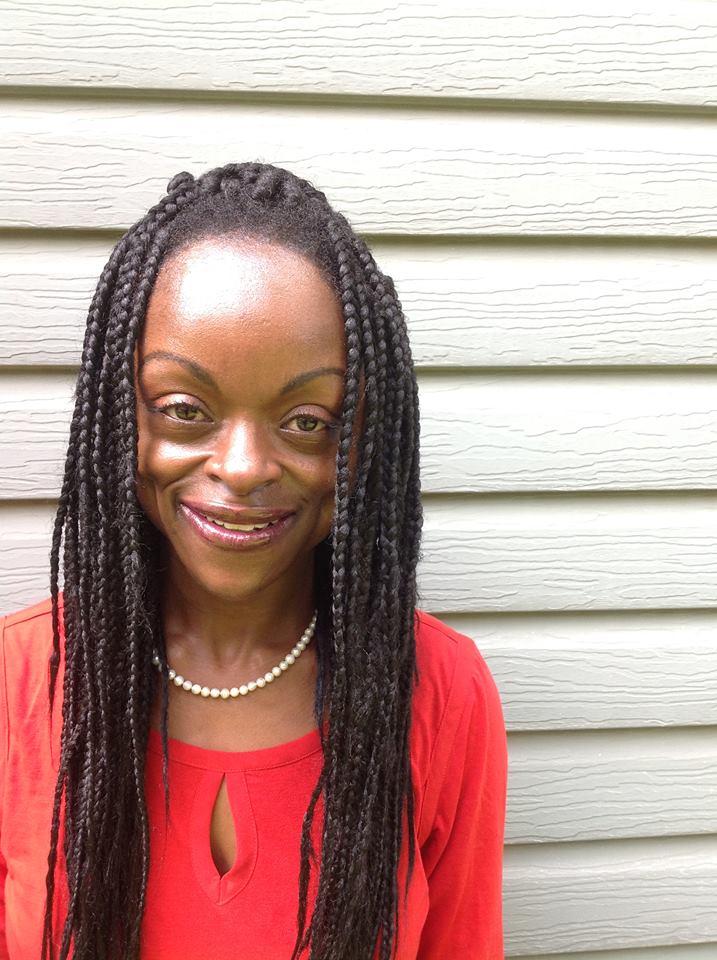 New SSCC member Lwenyi Nokonko has pursued photography on and off since childhood when she photographed Singapore's long-established botanical garden. Now she finds that she has the time to reinvigorate her long interest in photography.
---
BOARD MEETINGS
The SSCC Board met on August 17, 2017. Read about it in the following link:
---
FIELD TRIP TO THE MARYLAND RENAISSANCE FESTIVAL – BY DAVID TERAO
On September 4, Labor Day, several SSCC members met in Crownsville, Maryland to attend the 41st season of the Maryland Renaissance Festival. The 27 acre Village of Revel Grove comes to life each autumn with more than 200 professional performers on ten stages, authentic combat armored jousting on magnificent steeds, and streets filled with village characters. And, lots of village characters there were! This is the place for street photography as many people dress up in medieval period garb and love to have their pictures taken. It's best to go early when the doors first open. At that time, the crowds are manageable and you can get decent pictures of the characters in costume walking around the fairgrounds. As an added bonus, several SSCC members attending were happy to discover that, on Labor Day, admission for seniors was free. The SSCC members who went included Phil Boyer (event host), Bruce and Renee Schaefer, Bob Catlett, Sheryl Adams, Joel Rosenfeld, Dennis Freeman, Michael Tran, My Phuong Nguyen and David Terao.
---
HUNTLEY MEADOWS PARK FIELD TRIP – BY DAVID TERAO
On September 23rd several members of the Silver Spring Camera Club visited the Huntley Meadows Park in Virginia – just a few miles south of Alexandria. The Huntley Meadows Park is one the best areas in the DC area for photographing birds and other wildlife in their natural habitat. It is also a fairly well-kept secret judging by the relatively few people there. The highlight of the park is the ½ mile boardwalk that meanders through the wetlands. From the boardwalk, one can see Great Egrets, Great Blue Herons and flocks of Canada geese flying overhead or wading in the water for fish. The best time to go for photographing birds is early in the morning when the mist is still rising off the wetlands and the lighting is soft. If you have a keen eye, you can spot kingfishers, woodpeckers, and other less-common birds perched high in the trees. The wooded area is also full of large spider webs worth photographing, and you can spot them easily with the sunlight shining through the trees.
SSCC members and guests included Phil Boyer, Michael Koren, John Isaacs, Sherm Edwards, Wendy Kates, Bruce Schaefer and David Terao.
---
♦ FEATURES

♦
---
KERNELS OF KOREN
A new organization named the Maryland Photography Alliance has formed with the goal of helping Maryland based camera clubs and their members by fostering collaboration and sharing of resources. The Alliance consists of 11 clubs so far from across the state. The benefits of the Alliance to SSCC are many. The short term benefit all SSCC members will see is the First Annual Photography Contest. This will be the largest inter-club contest in Maryland in many years – see below. (read more)
---
MARYLAND PHOTOGRAPHY ALLIANCE CALL FOR ENTRIES
The Maryland Photography Alliance is proud to introduce the First Annual Inter-Club Photography Contest that will be the biggest competition in the state! The cost to participate is ZERO thanks to Nations Photo Lab sponsorship.
The competition submissions will be digital only but the winners of each category can print their images and display them in a gallery show. This is an incredible opportunity for club members to exhibit their work in a gallery. Submission of images is through a dedicated website:
MDPhotoAlliance.org/contest.aspx
Deadline to enter images is October 5th. Don't delay, get your images submitted

NOW

!!
---
PHOTOGRAPHIC SOCIETY OF AMERICA (PSA) ANNUAL CONFERENCE
PSA's Annual Conference will take place between October 8-14, 2017 in Pittsburgh, PA, right next door! It includes tours, presentations, demonstrations, photo shoots, and more. https://psa-photo.org/index.php?2017-psa-conference
---
♦

MEMBER ARTICLES

♦
---
PHOTOGRAPHING A (NEARLY) ABANDONED INSTITUTION – BY SHERM EDWARDS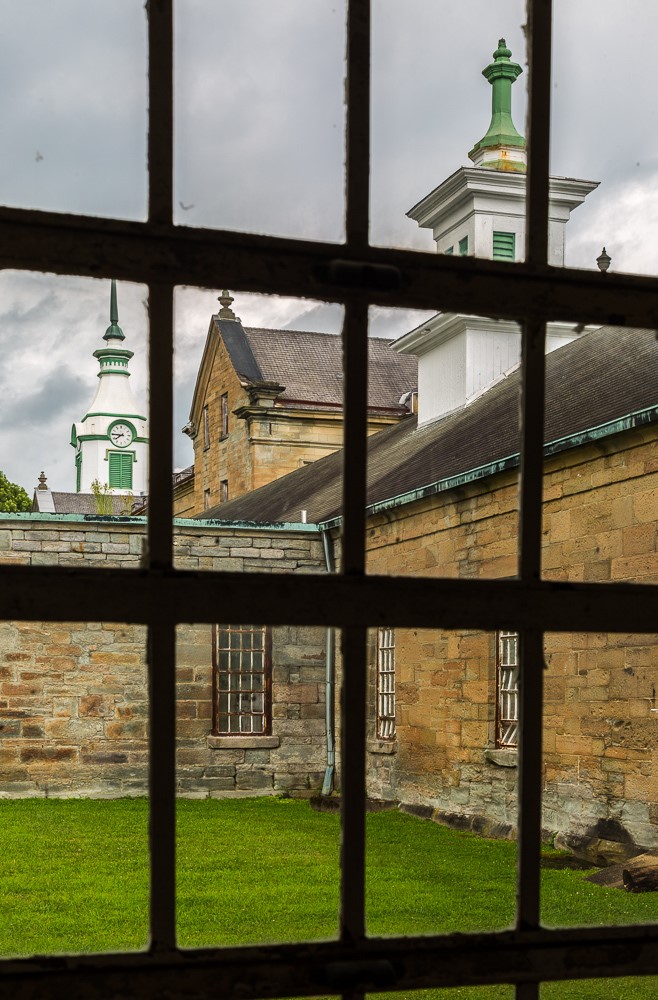 In July I visited the Trans-Allegheny Lunatic Asylum in Weston, West Virginia, for a photography tour. The Trans-Allegheny Lunatic Asylum opened to patients in 1864, peaked in the 1950's, and closed in 1994.
The photography tour, which is offered only a few times a year, allows visits to four of the buildings and the grounds. (read more)
---
A YEAR WITH INK REPUBLIC – BY BOB PETERS
$1,120 worth of printer ink for $170? That is the promise of InkRebublic. I decided to try InkRepublic refill system for my Epson P600 about a year ago. Here is my review of that system. (read more)
---
$5 GETS YOU A RAVENS STADIUM TOUR – BY KAY CARKHUFF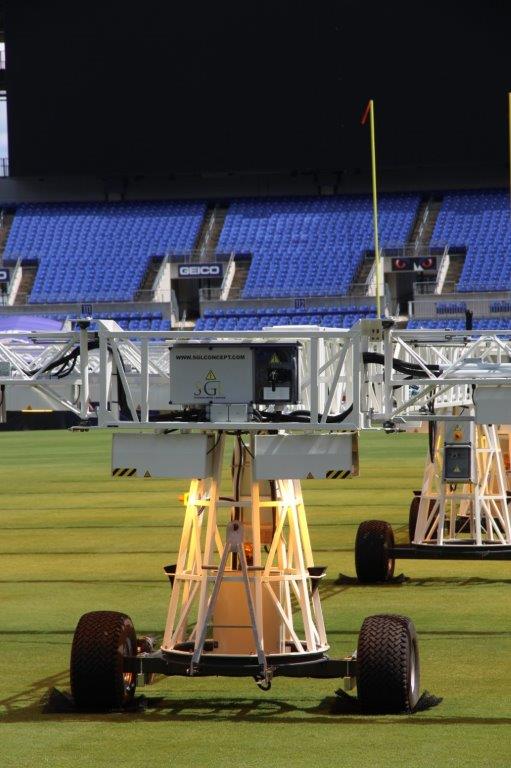 Five dollars will get you a behind the scenes tour of the M&T Bank Stadium – home of the Ravens football team. I am not a sports fan, but with our SSCC architecture competition on the schedule, I thought it would be a good place to get started. (read more)
---
♦

COMPETITION WINNERS

♦
---
COMPETITION: SEPTEMBER 14, 2017 – OPEN
September's competition was for the Open topic. Steve Gottlieb was our judge that evening.
There are four main categories: Novice Prints, Novice Projected (i.e. digital images), Advanced Prints, and Advanced Projected. The Novice Prints category was combined with Advanced Prints due to too few entries for separate judging in the print competition. Awards were given for first, second and third place. The number of honorable mentions depended on the total number of entries in the category.
PRINTS
1st Place: David Terao – Burning Match
2nd Place: Beth Koller – Shapes and Shadows
3rd place: Oliver (Pete) Morton – Portrait on a Staircase
Honorable Mention: Bob Greenberg – Friendly Officer
Honorable Mention: Oliver (Pete) Morton – Portrait in Lexington Market
Open ~ Print ~ David Terao ~ Burning Match
ADVANCED PROJECTED
1st place: Bob Catlett – Lady in Blue
2nd place: John L Telford – Coal Plant
3rd place: David Terao – Melancholy Gorilla
Honorable Mention: Beth Koller – Long Way Down
Honorable Mention: John L Telford – Swirls
Open ~ Advanced Projected ~ Bob Catlett ~ Lady in Blue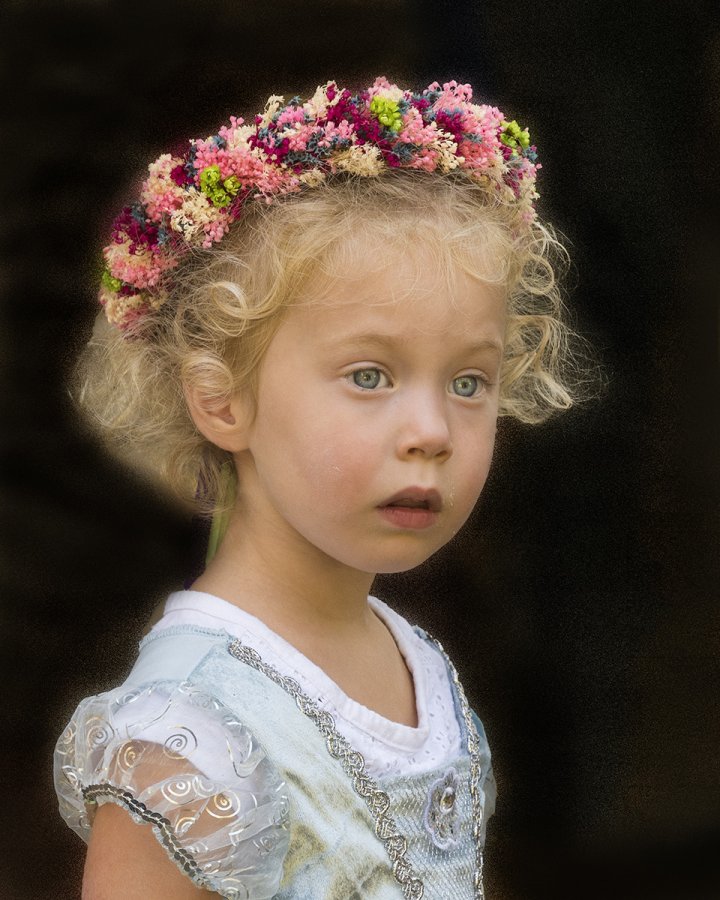 Picture 1 of 5
The little girl was with her family. There were several activities going on at the same time. She acted like she could not figure what to look at.. I took a few shots of her and then went over to a bench and sat down to be on her level. As I did not want to be shooting down on her but on her level., I was using a 28 - 300 mm lens at 300 mm to isolate her. I took a few more shots . I did not want her looking directly at me but I wanted both eyes open and I was in love with those blue eyes. I was shooting with the Nikon D810, ISO 1000, f/8 @ 1/400 of a second. Then I darkened the background in Photoshop.
NOVICE PROJECTED
1st place: Wendy Kates – A Good View
2nd place: Karen Prentice – Street Music
3rd place: Laurel Sharf – Bored Icelandic Sisters
Honorable Mention: Karen Carkhuff – I Love my Little Pony
Honorable Mention: Kay Carkhuff – Have a Seat
Honorable Mention: Sherm Edwards – Funnel Cakes
Open ~ Novice Projected ~ Wendy Kates ~ A Good View
Picture 1 of 6
I took this photo of the Swiss Alps through the window of a restaurant at the summit of Mount Pilatus, which overlooks Lucerne, Switzerland. Although I had been outside shooting photos of the Alps all morning, the view through our lunchtime window was so intriguing, I decided to continue my photo shoot indoors. I used an Olympus OM-D-EM1 camera and a 12-40, f/2.8 lens and a Gitzo travel tripod. Post-processing included cropping to a square image, and enhancing tonal contrast with NIK Color Efex Pro.
---
CLASSES AND WORKSHOPS
The following describes sample photography courses and workshops from a variety of providers. There are three categories of classes:
Classes and workshops in the D.C. area
Online courses
Multi-day photography trips to places within and beyond the United States.
Some of these begin or require registration early in October. Please provide reviews of courses that you have taken! (read more)
---
CALLS FOR ENTRY
The following offers a number of competitions for your consideration this month. Some of these sources having standing calls for entry, and others are one-time calls. Some offer cash and prizes, and others don't.
See the full Calls for Entry article here. (read more)
---
EXHIBITS AND EVENTS
PHOTOPLUS EXPO 2017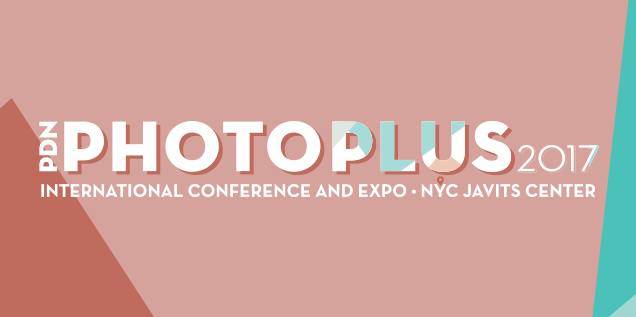 Conference: Oct. 25 – Oct. 28, 2017
Expo: Oct. 26 – Oct. 28, 2017
Javits Convention Center, New York City
2017 NATURE VISIONS EXPO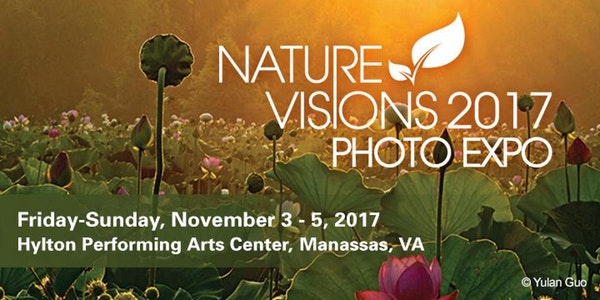 A local fav, the 2017 Nature Visions Photo Expo is scheduled for November 3-5 at the Hylton Center for the Performing Arts on the George Mason University—Manassas campus.
See their most recent newsletter here: Nature-Visions-Newsletter-2017
Online ticket sales are going on now. Sign up now for your preferred sessions! http://www.naturevisions.org
FOTO DC, NOV. 11 – 19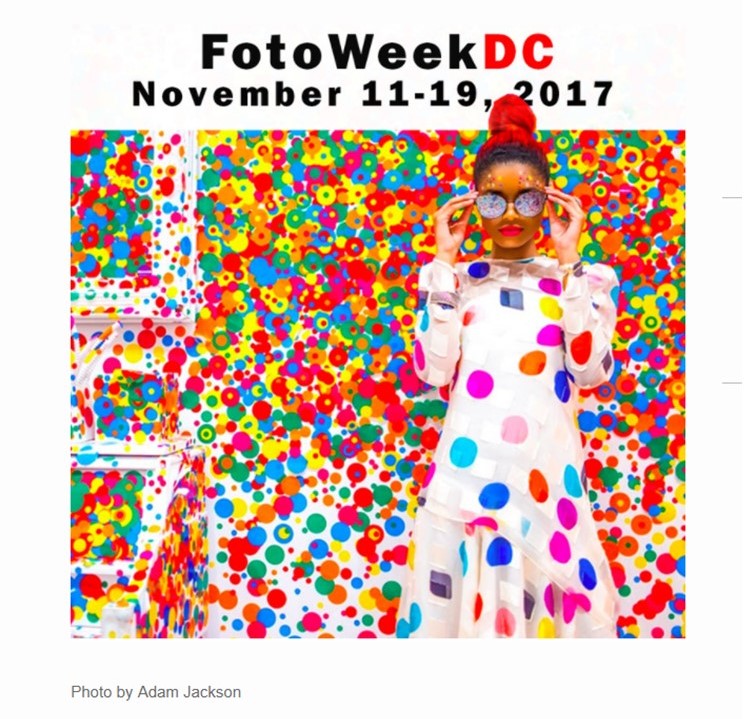 Whether through fine art photography, photojournalism, or the work of emerging artists, FotoDC provides a dynamic, evocative, engaging experience for photographers, cultural institutions, galleries, curators, schools, area residents, and tens of thousands of viewers.
The weeklong photography festival initially attracted professional and amateur photographers, photography lovers, and partners such as National Geographic, the Corcoran Gallery of Art, The Smithsonian Institution, and various local art galleries. FotoDC since launched new programs to provide greater exposure for all photographers, new venues for exhibitions and new programs for students and youth. The annual Festival in November continues to be FotoDC's largest project with over 40,000 attendees each year.
http://www.fotodc.org/fotoweekdc2017/
MONTGOMERY COLLEGE MEDIA ARTS GALLERY
Now – October 20
Ronald Beverly: New Kid on the Block
A retrospective exhibition of the past thirty years as the photographer transitioned from Darkroom/Film photography to Digital media.
October 30 – December 15
Joshua Dunn: E Pluribus Unum
Monumental institutional and government buildings are created as a reflection of society's values and through an architect's vision and the labor of craftsmen. E Pluribus Unum, meaning "out of many, one," reflects not only the labor and skill of those who designed and built them, but Joshua's own process of photographing and constructing these images. Each photograph is assembled from between 700 – 2400 individual images to "build" the final photographs. In many ways, the artist's process is a reflection of the labor, skill, and time required to create the buildings he seeks to capture.
https://cms.montgomerycollege.edu/mediaartsgallery/
NATIONAL GEOGRAPHIC
The National Geographic frequently has events related to photography. Check these out here: National Geographic Photography Events
THE NATIONAL GALLERY OF ART
Check out the current and upcoming exhibitions here:
https://www.nga.gov/content/ngaweb/exhibitions/current.html
https://www.nga.gov/content/ngaweb/exhibitions/upcoming.html
HIRSHHORN
Find current and upcoming exhibitions for the Hirshhorn
https://hirshhorn.si.edu/collection/current-exhibitions/
https://hirshhorn.si.edu/collection/current-exhibitions/#collection=upcoming-exhibitions
WASHINGTON POST
Here is a link to the online Washington Post's lists of D.C., Maryland, and Virginia photography-related exhibits and museums. I have found that the various photography-related exhibits appear in different parts of the online paper, making a simple search or link unreliable.
You can search within
---
DEEP DIVE INTO THE ARCHIVES
This month, we provide the October, 1968 issue of the Cable Release for a view of our club's past. A Black & White meeting presentation was given on "On Being an Anti-Photographer". The competition theme was "Sports & Games"!
49 YEARS AGO


(OPEN HERE)
And what else was going on in 1968? Some Déjà vu, for sure:
North Korea captures the USS Pueblo
North Vietnam launches the Tet Offensive against the United States and South Vietnam
Martin Luther King Jr. assassinated in Memphis, Tennessee
Robert F. Kennedy assassinated in Los Angeles
Boeing introduces the first 747 "Jumbo Jet"
U.S. athletes silently protest against racial discrimination during the National Anthem at the Summer Olympics
Apollo 8 is the first manned spacecraft to orbit the moon
---
Take a look at what our sister camera club, the NIH Camera Club, has going on. Here is a link to their site. There you can find their newsletter, the Cameraderie.

---
---