Winner of the 2008, 2011, and 2012 PSA Henricks Award for best newsletter!
---
Key Events
May 4 – Speaker night (7:30 p.m.)
May 6 – Field trip to Maryland Sheep and Wool Festival (10:00 a.m.)
May 11 – Competition night: Monochrome Photography (7:30 p.m.)
May 18 – Seminar night (7:30 p.m.)
May 25 – Board meeting (7:30 p.m.)
June 8 – Year End Celebration (6:30 p.m.) at normal meeting location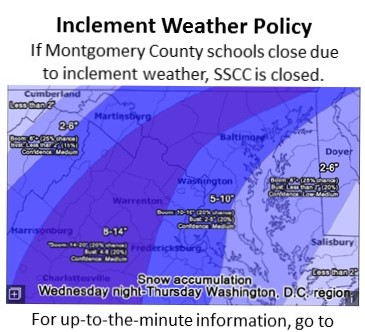 http://www.montgomeryschoolsmd.org/
---
"There are no rules for good photographs, there are only good photographs. "
— Ansel Adams
---
KERNALS OF KOREN
It has been a pleasure and honor serving as President the past two years. My role was made much easier by everyone that made positive contributions to the club. (read more)
---
DON ROSENBERGER TO BE OUR MAY 4 SPEAKER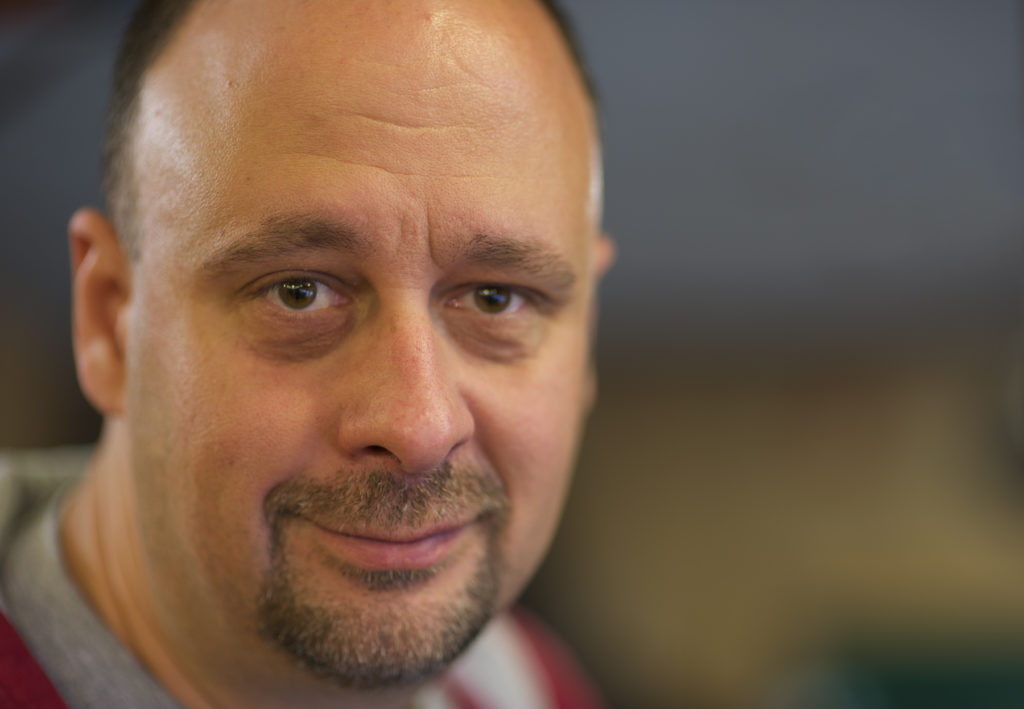 Don Rosenberger is pleased to be sharing his talent and techniques of light painting this month. Light painting can be a unique way to showcase your night photography. He will discuss the planning and tools that go into a successful photograph using painted light, plus a few post processing tips. (read more)
---
COMPETITION COLUMN
This month's competition will be on May 11 at 7:30 p.m. in Fellowship Hall.
The topic is Monochrome Photography:
The term "Monochrome Photography" contemplates images that use only a single color, including the full array of shades of that color. So, for example, black and white photos, with black as the single color and its multiple shades of gray, are monochrome. Other single colors and their shades are equally acceptable. Under this definition, a sepia tone photo is acceptable, but a sepia tone photo containing a red umbrella would not qualify as a monochrome. Any subject matter is acceptable. In addition, a photo is acceptable if was originally taken as a color image, as long as the image presented for the competition has been rendered into monochrome.
Please be mindful that electronic submissions for projected images must be received no later than 11:59 p.m., Thursday, May 4. The images should be emailed to SSCCphotography@yahoo.com. Print submissions are brought to the competition. (One important detail – only members who have paid their annual dues may participate in the competition.)
Link to Competition Rules and Awards
Upcoming Competition:
As always, if you have any questions about the competitions, please feel free to contact Larry Gold at competition@ssccphotography.org.
---
ALEX KETO IS OUR MAY 11 JUDGE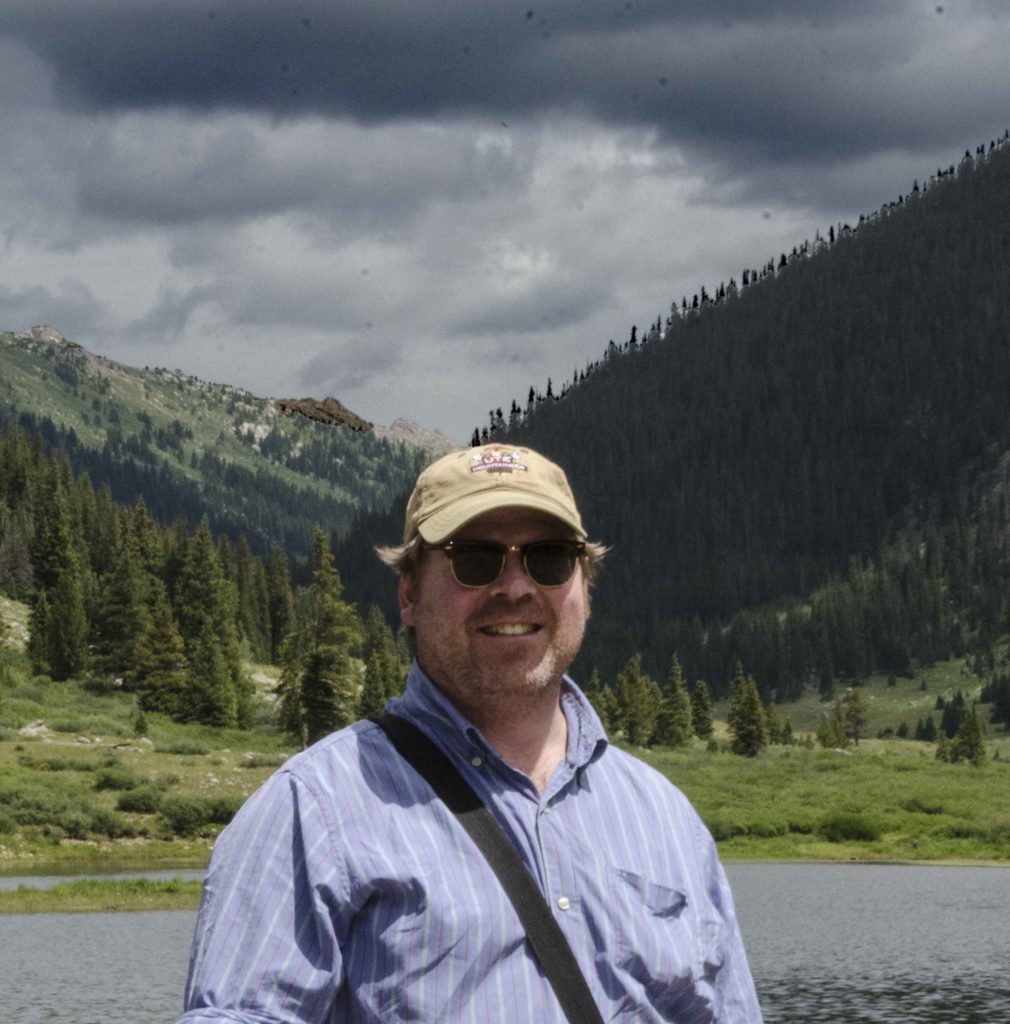 Alex Keto is our May Monochrome Photography judge. Alex first learned black and white photography and developing as a reporter for The Oak Ridge newspaper in Oak Ridge, Tennessee. He is a featured artist at the Susan Calloway Fine Arts Gallery in Washington, D.C. He has exhibited at Strathmore and at the Artists and Makers II studio. (read more)
---
SEMINAR NIGHT (MAY 18)
The May Seminar Night picture assignment is Wide to Telephoto:
Bring three images of one subject shot in the same place but at different focal lengths. Shoot one image at the widest angle available, one at the most telephoto and one at the focal length that looks best to your eye. The only thing that should change is the focal length, not the distance from the subject. Here is an example:
Gene will lead a discussion centered on the Wide to Telephoto assignment.
In addition to the image assignment we'll have a roundtable question and answer session and discussion of photography topics that have been in the news. We will have the usual book reports, gallery reviews, equipment and software discussions, or any photo related topic on your mind.
---
MAY FIELD TRIP TO THE MARYLAND SHEEP AND WOOL FESTIVAL
On Saturday, May 6, we will go to the Maryland Sheep and Wool Festival. (read more)
Maryland Sheep and Wool Festival
---
♦ CLUB NEWS

♦
---
---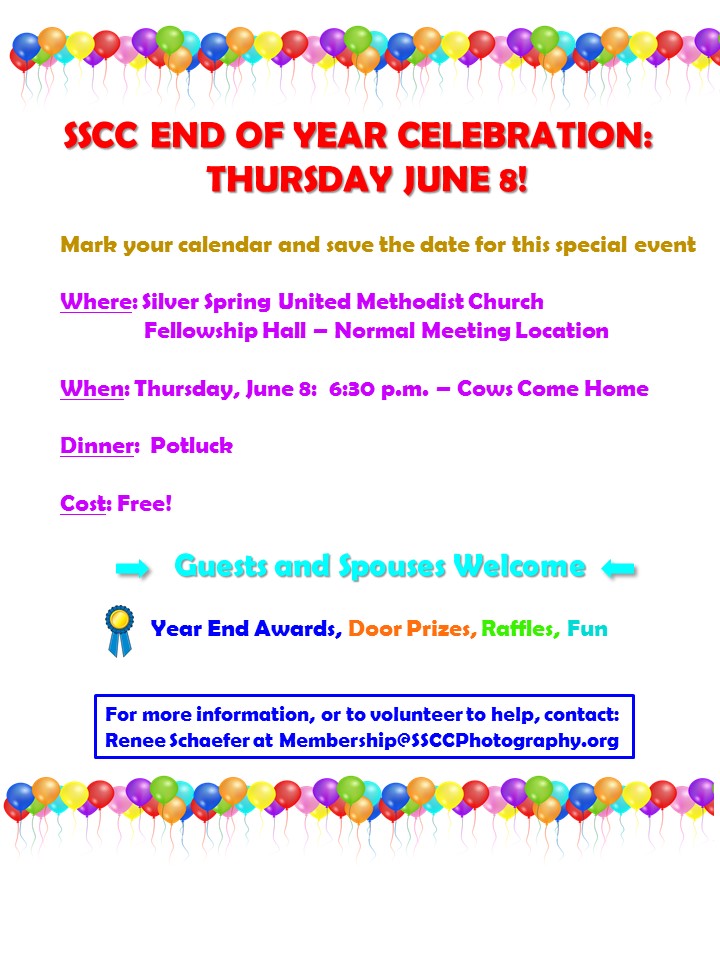 ---
YEAR END COMPETITION
The year-end competition is approaching. It is unlike our typical monthly competitions. For the year-end event, there is only one tangible award presented, an award for the best in show. However, the judge will select First-, Second-, and Third-Place winners, and as many honorable mentions as the numbers of entries dictate. The winners' names will be announced at the Awards Celebration.
The absolute deadline to deliver your prints at a regular meeting is Thursday, May 11
Titles of projected images must be emailed to ssccphotography@yahoo.com no later than May 15.
The rules are different than those that govern the rest of the year. Find the rules here: End of Year Competition .
---
JANET LITTLE JEFFERS TO JUDGE YEAR END COMPETITION
While we won't be seeing our judge, Janet Little Jeffers, at our Year End Competition ceremony on June 8, we knew that you'd appreciate knowing more about her. Janet's credentials reflect a broadly talented photographer and artist.
She is a Baltimore-based artist specializing in digital photography. She has formerly worked in the fields of graphic design, interior design, and broadcasting. She began working as a visual artist in 2009. Some of her recent projects include bodies of work in Cuba, Greenland and Antarctica. (If you visit her website below you will find stunning photos from both the Arctic and Antarctica.) Her work has been featured in exhibitions since 2000 to the present throughout the mid-Atlantic, on book and magazine covers, and in film and video.
She currently works from a studio in Baltimore's Bromo Selzer Arts Tower. http://www.janetjeffers.com/index
---
"FOR SALE" IS HERE!
Have some photo gear you're not using that someone else might want? Want Cash? Here's the solution:
The SSCC is launching a new service to help members buy and sell used photo equipment. The Club has added a "For Sale" page to the web site and it's easy to find. On the far right of the top "nav bar" on the site http://www.ssccphotography.org/, there is now a "For Sale" link that will take you to the listing of items your fellow club members have offered for sale. While there probably isn't a big demand these days for enlargers and 35mm film developing tanks, you never know. And that old zoom lens that you replaced might be perfect for the person just starting to acquire a full set of lenses. If you see anything that interests you, simply contact the seller and make whatever arrangements work for you. It's that simple.
If you want to list an item for sale, send a message to web@ssccphotography.org. An item description of 100 words or fewer, the name and contact information of the seller, and no more than 2 images (each not to exceed 200 pixels on the largest dimension) should be included. Listings may include links to other appropriate web sites or additional images. The Club reserves the right to edit, and/or reject, any listing for any reason.
Items for sale will be listed for 60 days, but may be removed earlier at the request of the seller. The Club requests, but does not require, that sellers donate 5% (five percent, up to a suggested max of $50) of the sale price to SSCC if an item is sold through the SSCC web site listing.
All transactions are strictly between the buyer and seller. Be careful. Be smart.
If you have questions, please send them to web@ssccphotography.org.

---
BOARD MEETING
The SSCC board met on March 23, 2017. Ten board members and three guests were in attendance. (read more)
---
EXECUTIVE COUNCIL ELECTIONS ON MAY 11
We will vote to fill the open Executive Council positions at our Competition Night meeting on May 11. Each of these positions is vital to the functioning of the Club, and provides the opportunity to guide the club in the activities we enjoy. These key positions are as follows:
President: leads club meetings, guides club activities through the chair leaders
Vice President: leads meetings in the absence of the president, coordinates the year-end awards event
Secretary: takes notes at monthly board meetings, publishes the minutes
Treasurer: maintains the financial records of the club, chairs the Finance Committee, and maintains the roster of members.
Directors (2): advise on club activities, coordinate committees, approve expenditures
Going into May's publication of the Cable Release we have the following slate of candidates interested in filling five of the six Executive Council positions: President – None, Vice President – Tanya Riseman, Secretary – Catherine Honigsberg, Treasurer – Bruce Schaefer, and 2 Directors – David Blass and Michael Koren.
We do not yet have a candidate for President as of May 1. The person filling this role will have the full support and experience available from the current President, Michael Koren, who is a candidate to continue on the board as a Director, as well as a set of experienced committee chairs. If you are interested in filling the role as President please contact any member of the board to be put on the slate for the May 11th election. Face-to-face, phone, or email are all just fine. A set of SSCC email addresses for the various officers and committee chairs can be found in the following link: SSCC Officers and Chairs
---
APRIL 9 FIELD TRIP TO GLEN ECHO PARK
On April 9, we had a field trip to Glen Echo Park. Glen Echo Park was formerly a historic Art Deco amusement park and is now an arts and dance park. There are many relics left from the old days, such as the Dentzel Carousel and Spanish Ballroom, but also current displays of photography and other art works. Here is a gallery of photos submitted after the trip:
After visiting the park we went next door to the Irish Inn for lunch.
---
♦ FEATURES

♦
---
PHOTOGRAPHIC SOCIETY OF AMERICA (PSA) ANNUAL CONFERENCE
PSA's Annual Conference will take place between October 8-14, 2017 in Pittsburgh, PA, right next door! It will be huge. https://psa-photo.org/index.php?2017-psa-conference
Online registration opens on May 1 – don't miss out!

---
SEVENTH ANNUAL JOSEPH MILLER ABSTRACT PHOTOGRAPHY EXHIBIT
SSCC members have made a strong showing in the Seventh Annual Joseph Miller Abstract Photography Exhibit! Congratulations to Kate Woodward, David Terao, Elise Shurie, Beth Koller, and Nick Williams! (Apologies if I've missed anyone else). The exhibit runs from May 6 – May 29, 2017 at the Joseph Miller Center for the Photographic Arts, 4811 Catharpin Rd, Gainesville, VA (map).
Since May 2011 when the First Annual Joseph Miller Abstract Photography Exhibit was held, this yearly artistic exposition has continued to grow in popularity as well as success, and in the process, has become the premier Spring event in the greater photographic community. The Sixth Annual Exhibit received 342 submissions from 79 photographers representing NVACC clubs and affiliated groups, along with additional entries from non-affiliated photographers across the United States and abroad.
See previous exhibits on the NVACC Home Page http://nvacc.org/home/. Information about the exhibit, including the calendar is here http://nvacc.org/home/abstract-exhibit/#calendar.
Sat May 6, 2017 – Exhibit opens at 12:00 p.m.
Sun May 7, 2017 – Reception and Awards from 2:00 p.m. – 5:00 p.m.
Sun May 7, 2017 – Awards at 3:00 p.m.
Sat May 6 – Sun May 28, 2017 – Regular Exhibit hours on Saturdays and Sundays from 12:00 p.m. – 5:00 p.m.
Memorial Day, Mon May 29 – 12:00 p.m. – 5:00 p.m. (Exhibit closes).
---
♦

MEMBER ARTICLES

♦
---
BALTIMORE KINETIC SCULPTURE RACE, MAY 6 – BY BRUCE SCHAEFER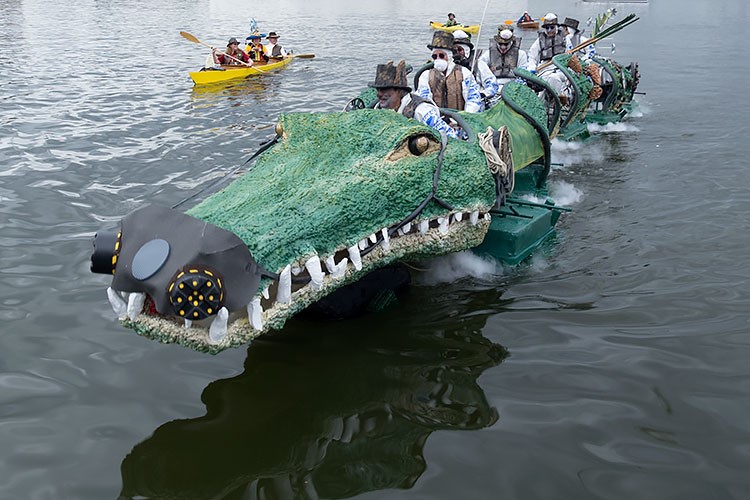 Saturday, May 6, is the annual running of the Baltimore Kinetic Sculpture Race, a riotous day-long event sponsored by the American Visionary Art Museum (AVAM).
The race features hand-made, man-powered, art-festooned vehicles that parade around the Inner Harbor of Baltimore, following a course that sends them out 50 yards into the bay and back, across a sand trap, and through an uphill, mud-covered pit. Wackiness is everywhere and waiting to be photographed. (read more)
---
RECOMMENDED VIEWING – BY TONIA BENJAMIN
From photography books, to movies, to websites, to upcoming tours, SSCC member Tonia Benjamin has a number of recommendations to inspire your photography! (read more)
---
MICHAEL KOREN TO OFFER SUMMER CLASSES AT MONTGOMERY COLLEGE LIFELONG LEARNING
SSCC member and President Michael Koren is offering four evening classes this summer through the Montgomery College Lifelong Learning Institute, Rockville Campus, plus organizing a number of Meetup events. (read more)
---
TOTAL ECLIPSE OF THE SUN ON AUGUST 21 – BY DENNIS FREEMAN
Here is a summer opportunity! If you'd like to capture a total eclipse of the sun with your camera, including all the drama of showing the sun's corona and prominences exploding out into space, (read more). It is rare that we are treated to a path crossing through the continental US like this (next one is in 2024). You'll need some preparation time, solar filters, and a bit of travel – no winging it!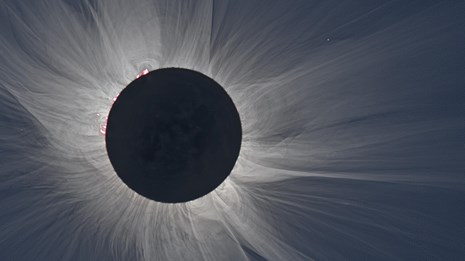 ---
PHOTOGRAPHING THE MILKY WAY – BY DENNIS FREEMAN
Here is another spacy summer opportunity! This one requires some planning, but doesn't require the kinds of special equipment (solar filters), specific travel locations, or exact timing of the solar eclipse, above. In other words, its relatively easy.
I am planning a vacation to the Outer Banks, NC, and am thinking about what photographs I might want to take. I am considering shooting the Milky Way with a pier or lighthouse in the foreground. In the Northern Hemisphere the Milky Way season is March – October. It is not visible November – February. This makes the Milky Way a possible night subject for anyone visiting locations with dark skies this summer.
You might have vacation plans to the mountains, deserts, beaches, or other places with a nice dark sky too. The approaches, links, and apps I included will apply to most locations and dates in the Northern Hemisphere. (read more)
---
♦

COMPETITION WINNERS

♦
---
COMPETITION: APRIL 13, 2017 – EVENT PHOTOGRAPHY
April's competition was for the Event Photography topic. Vincent Ferrari was our judge that evening.
There are four main categories: Novice Prints, Novice Projected (i.e. digital images), Advanced Prints, and Advanced Projected. The Novice Prints category was combined with Advanced Prints due to too few entries for separate judging in the April competition. Awards were given for first, second and third place. The number of honorable mentions depended on the total number of entries in the category.
ADVANCED PRINTS
1st Place: Oliver (Pete) Morton – Debut
2nd Place: Larry Gold – Cherry Blossom Queen
3rd place: David Blass – Balloon Glow
Advanced Print ~ Oliver (Pete) Morton ~ Debut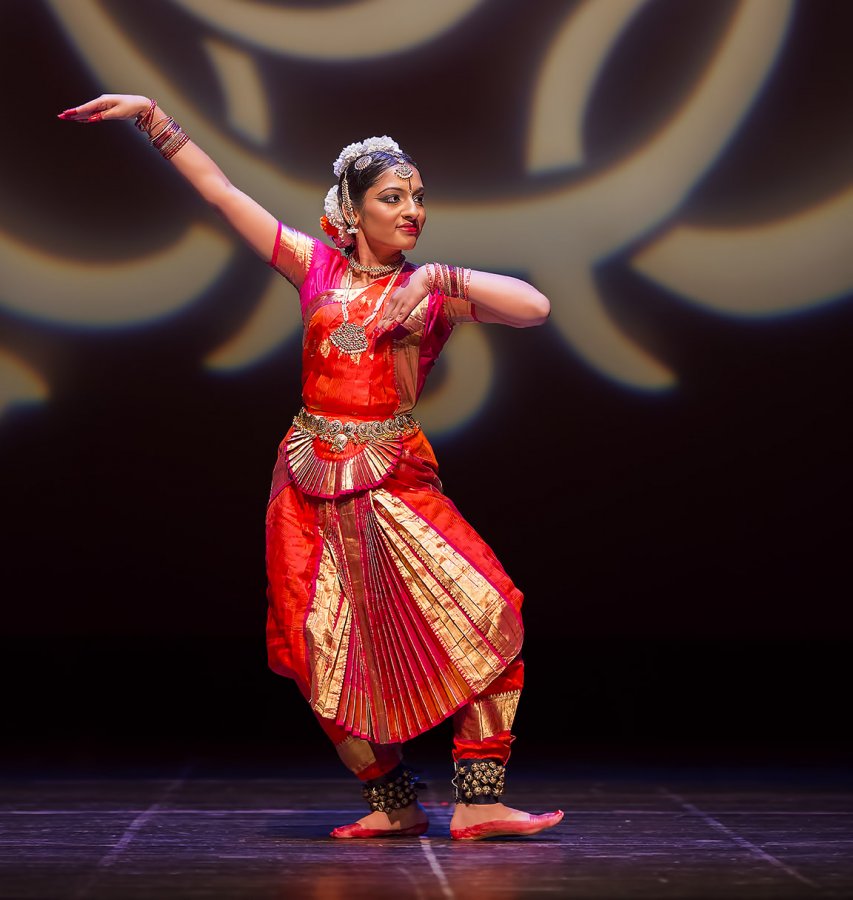 NOVICE PROJECTED
1st place: Sue Green – Release
2nd place: Kay Carkhuff – Hurry
3rd place: Andrew Rein – Car Show Picnic
Honorable Mention: Wendy Kates – March On!
Novice Projected ~ Sue Green ~ Release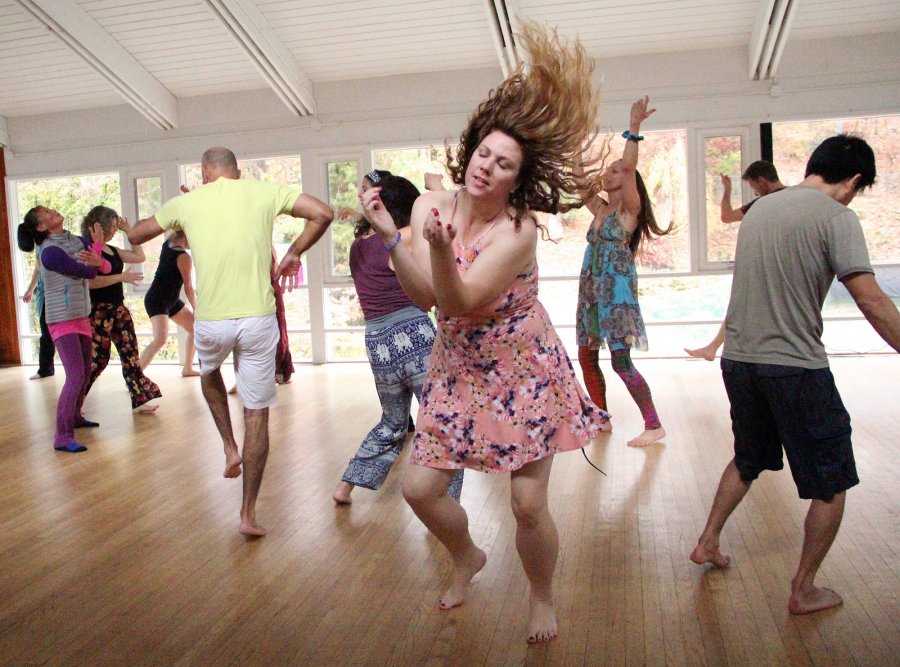 Picture 1 of 4
The dancers are practicing the moving meditation known as "5Rhythms".   I stayed on the sidelines of the dance floor so as not to disrupt the dancers.  I wanted a wide shot, but wasn't seeing anything more than a random jumble of people.  I noticed there was a pocket of space, so I stood in front  of it and waited.  The woman in the flowered dress danced her way into the middle of the space and began to toss her hair.  The wide angle seemed to give her a larger-than-life 3D presence, and luckily at the moment, the other dancers were facing away from the camera -- so the focus of the image is all on her.  (Canon EOS 60D, 18-135mm lens at 18mm, f/3.5 at 1/2000 sec., window light)
ADVANCED PROJECTED
1st place: Nick Williams – Hope
2nd place: Douglas Wolters – In the Tent
3rd place: David Blass – The Long Slide
Honorable Mention: Michael Tran – DC Color Run
Honorable Mention: Beth Koller – Gunnery
Advanced Projected ~ Nick Williams ~ Hope
Picture 1 of 5
I shot this a couple of years ago at a March on Washington event.  I couldn't help noticing this little girl surrounded by masses of people holding signs and banners and marching for their cause. She seemed inundated by all the people, but quietly focused on advocating her cause. Hope that one day the citizens of Washington, DC  will have a vote in Congress. Shot with a Canon 5DMKII and a 70-200 lens.
---
CLASSES AND WORKSHOPS
The following describes sample photography courses and workshops from a variety of providers. This month's list is organized into three main categories that should make browsing easier, and has some added and removed content from last month. (read more)
---
CALLS FOR ENTRY
The following offers a number of competitions for your consideration this month. Some of these sources having standing calls for entry, and others are one-time calls. Some offer cash and prizes, and others don't.
There is a fun local one open. Montgomery Magazine is sponsoring an annual photographic contest – Picture This Montgomery – with photographs of Montgomery County by Montgomery County residents. Picture This – Montgomery
See the full Calls for Entry article here. (read more)
---
EXHIBITS AND EVENTS
EAST OF THE MISSISSIPPI: NINETEENTH-CENTURY AMERICAN LANDSCAPE PHOTOGRAPHY
On view March 12 – July 16 at the National Gallery of Art, Sixth Street and Constitution Avenue NW. Free. nga.gov.
WASHINGTON POST
Here is a link to the online Washington Post's lists of D.C., Maryland, and Virginia photography-related exhibits and museums. I have found that the various photography-related exhibits appear in different parts of the online paper, making a simple search or link unreliable.
You can search within
---
DEEP DIVE INTO THE ARCHIVES
This month, we provide the May, 1974 issue of the Cable Release for a view of our club's past.
43 YEARS AGO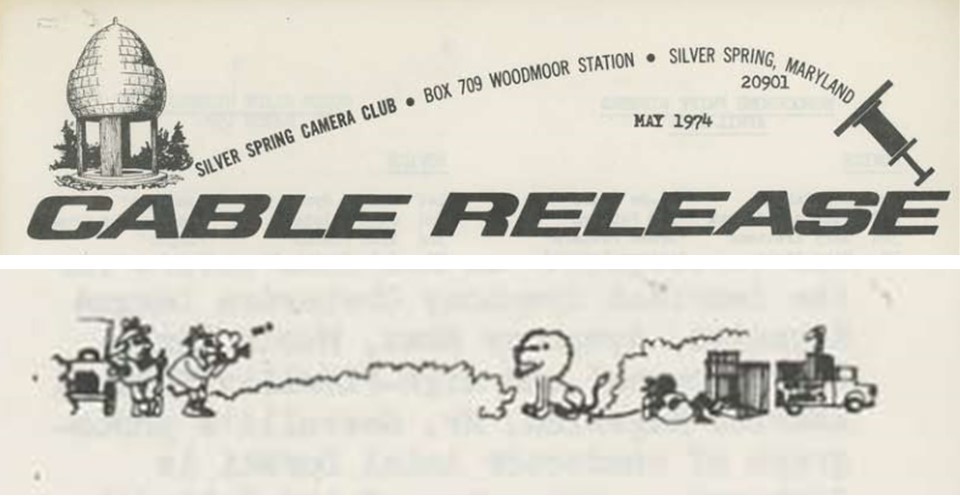 And what else was going on in 1974?
Chinese farmers discover the Terracotta Army near Xi'an, 8,000 clay warrior statues buried to guard tomb of China's 1st emperor Qin Shi Huang
President Richard Nixon resigns
Inflation reaches 11.3%
55 mph speed limit imposed
The Rumble in the Jungle: Muhammad Ali KOs George Foreman in the 8th round in Kinshasa, Zaire
Most complete early human skeleton (Lucy, Australopithecus) discovered by Donald Johanson, Maurice Taieb, Yves Coppens and Tim White in the Middle Awash of Ethiopia's Afar Depression
Pocket calculators first appear
Kodak engineer Bryce Bayer invents and develops one of the most significant parts in digital cameras, the Bayer Filter Mosaic, for arranging RGB color filters on a square grid of photosensors. Its particular arrangement of color filters is used in most single-chip digital image sensors used in digital cameras, camcorders, and scanners to create a color image.
---
Take a look at what our sister camera club, the NIH Camera Club, has going on. Here is a link to their site. There you can find their newsletter, the Cameraderie.

---
---