Winner of the 2008, 2011, and 2012 PSA Henricks Award for best newsletter!
---
Key Events
April 6 – Speaker night (7:30 p.m.)
April 9 – Field trip to Glen Echo Park (10:00 a.m.)
April 13 – Competition night: Event Photography (7:30 p.m.) – in Room 26
April 20 – Seminar night (7:30 p.m.)
April 27 – Board meeting (7:30 p.m.)
April 30 – Field trip to Patuxent National Wildlife Research Refuge (11:00 a.m.)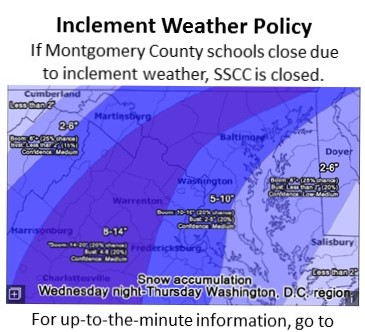 http://www.montgomeryschoolsmd.org/
---
"If you want to be a better photographer, stand in front of more interesting stuff."
— Jim Richardson
---
KERNALS OF KOREN
"Self-taught photographer" – this is often read in an artist statement or in the bio on the About Me page of a photographer's website. What does that mean? (read more)
---
AUBREY GEMIGNANI IS OUR APRIL 6 SPEAKER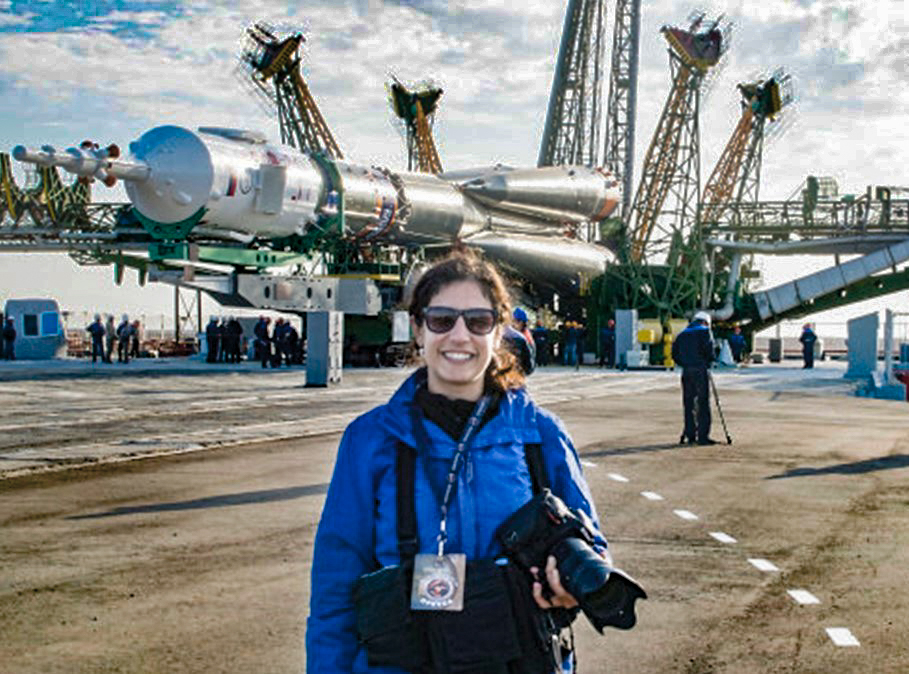 Aubrey Gemignani will share her experiences as an event photographer with us on April 6. "Events" in her case include 1,000,000 pounds of thrust, and locations 11,000 miles away.
Aubrey is a full-time photographer at the National Aeronautics and Space Administration (NASA) in Washington D.C. (read more)
---
COMPETITION COLUMN
This month's competition will be at 7:30 p.m. on April 13 in Room 26, not our usual location in Fellowship Hall, due to Maundy Thursday conflicts. Room 26 is on the same level as Fellowship Hall, but at the other end of the hall.
The topic is Event Photography:
The term "Event Photography" contemplates images made of some aspect of a private or public gathering, whether scheduled or spontaneous, and that contain some contextual reference, explicit or implicit, to the event at which they are made. "Events" are broadly defined to include, as examples only: religious and secular life events such as weddings, bat and bar mitzvahs, baptisms and graduations; organizational fundraisers and functions; public festivals and celebrations; civic demonstrations and protests; concerts; and sports competitions.
Please be mindful that electronic submissions for projected images must be received no later than 11:59 p.m., Thursday, April 6. The images should be emailed to SSCCphotography@yahoo.com. Print submissions are brought to the competition. (One important detail – only members who have paid their annual dues may participate in the competition.)
Link to Competition Rules and Awards
As a refresher, here is the list of competition topics for the remainder of the year (definitions are located here – read more):
As always, if you have any questions about the competitions, please feel free to contact Larry Gold at competition@ssccphotography.org.
---
VINCENT FERRARI – OUR APRIL 13 JUDGE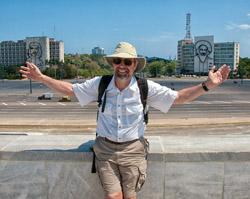 Vincent Ferrari from the Bowie-Crofton Camera Club graciously agreed to be our April judge for Event Photography as a last minute emergency replacement. He serves as both the BCCC newsletter editor, and their field trip lead. Vince is an accomplished photographer, and travels the world with his wife Leslie. Vince has exhibited his work locally and in a variety of galleries in the U.S. You can see his work on his website: http://vincentferrari.photodeck.com/
Take a peek at the Bowie-Crofton Camera Club website, and their newsletter The Viewfinder, while you're at it! http://www.b-ccc.org/
---
SEMINAR NIGHT (APRIL 20)
We will explore three topics on Seminar Night.
Bring in multiple shots (e.g. ten) of a single subject,
Discuss a book that has inspired your photography, and
Using your mobile phone as a primary camera on travel.
---
APRIL FIELD TRIPS TO GLEN ECHO PARK & PATUXENT NATIONAL WILDLIFE RESEARCH REFUGE
This month we will have two field trips to pick from, or if you're an adrenaline junkie, come to both of them!
On Sunday, April 9, we will go to Glen Echo Park. (read more)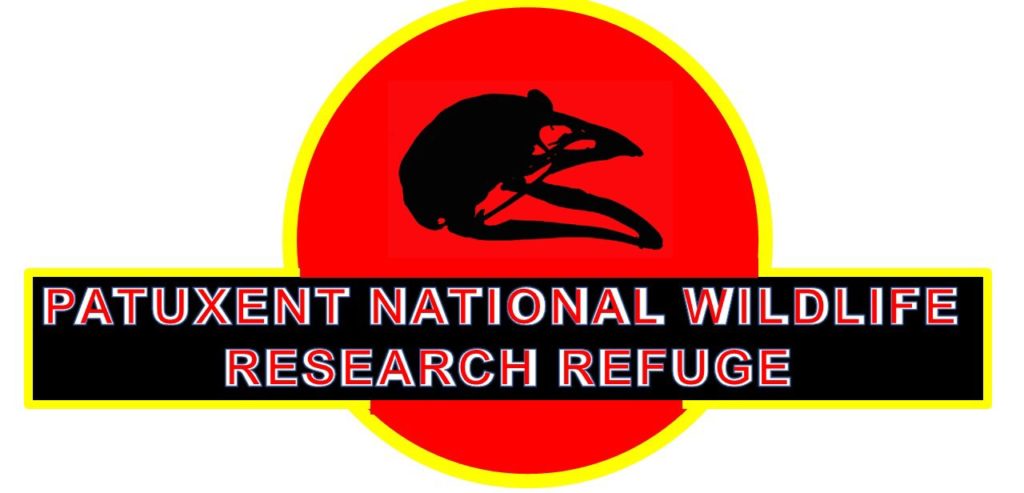 And on Sunday, April 30 we are going to the Patuxent National Wildlife Research Refuge, which will feature an action-packed tram ride. (read more)
Upcoming Field Trips
---
♦ CLUB NEWS

♦
---
MEMBER SNAPSHOTS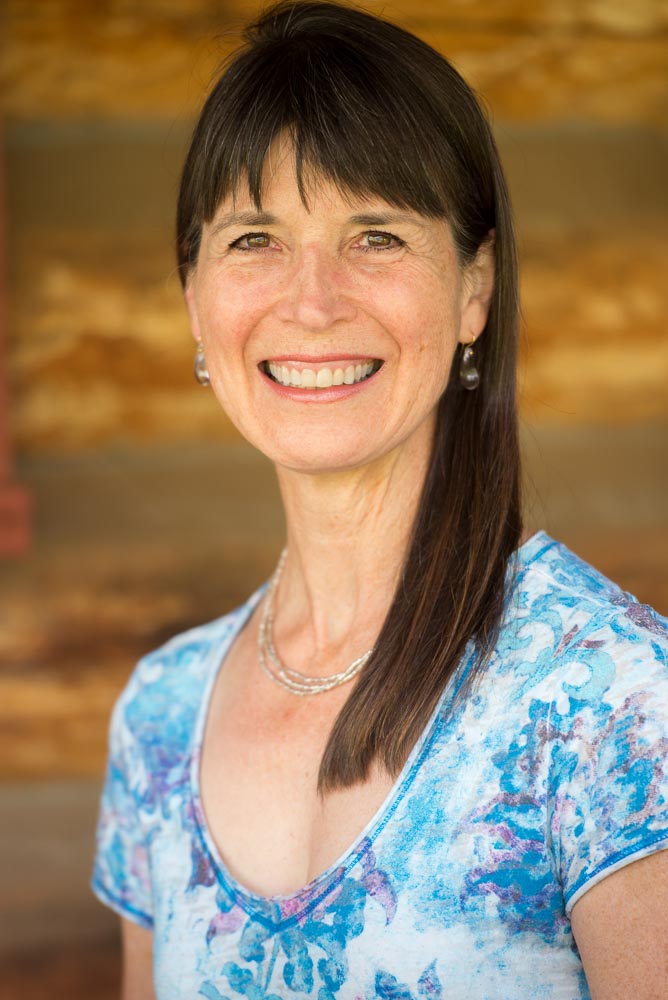 This month's Member Snapshot is new member (and March competition winner) Susan Green! (read more)
---
YEAR END COMPETITION
The year-end competition is approaching. It is unlike our typical monthly competitions. For the year-end event, there is only one tangible award presented, an award for the best in show. However, the judge will select first-, second-, and third-place winners, and as many honorable mentions as the numbers of entries require. The winners' names will be announced at the Awards Celebration.
The absolute deadline to deliver your prints at a regular meeting is Thursday, May 11; titles of projected images must be emailed to ssccphotography@yahoo.com no later than May 15.
The rules are different than those that govern the rest of the year. Find the rules here: End of Year Competition .
---
BOARD MEETING
The SSCC Board did not meet in February due to our not having a meeting location available for a fourth meeting that month.
The critically-important March Board Meeting occurred on March 23, and we will summarize it in the next issue of the Cable Release. But, we need get the word out right now on open board positions for next year! Keep reading!
---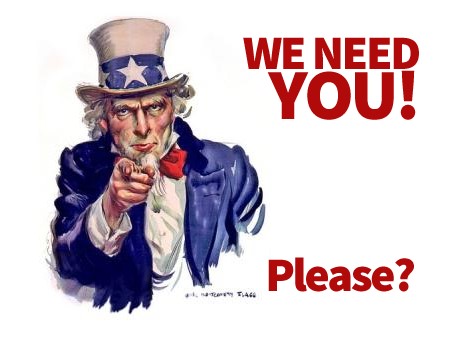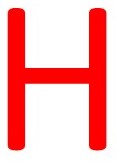 ELP! Your camera club needs all hands on deck. Leadership is about to change, and we need a nominating committee to present a slate of candidates to the members for voting next month. The five positions are:
President: leads club meetings, guides club activities through the chair leaders
Vice President: leads meetings in the absence of the president, coordinates the year-end awards event
Secretary: takes notes at monthly board meetings, publishes the minutes
Directors (2): advise on club activities, coordinate committees, approve expenditures
Voting begins in May, so time is short. The committee must begin next week!
Each of these positions is vital to the functioning of the Club and each offers valuable opportunities for leadership in the activities we enjoy.
Speakers, competitions, camera field trips, skill-development workshops – and the socializing that goes with them – all these activities are at stake with these selections.
The Club does not run on auto-pilot; it requires active involvement by members. This staffing of open positions is how we bring new faces and fresh ideas into our group.
Bruce Schaefer has volunteered to lead the committee. He would like 2 other people to help find candidates for these five positions. If you would like to join in this effort, and get to know fellow members in the process, please email Bruce at –
bmschaefer42@gmail.com
This is a great opportunity to help your Club in a vital process – please step up and take it!
---
MARCH 18 FIELD TRIP TO THE BALTIMORE AND OHIO RAILROAD MUSEUM
On March 18 we had an excellent turnout at the B&O Railroad Museum in Baltimore! About a dozen members attended, plus several guests. Seminar Night co-leader, Gene Luttenburg, gave us an assignment to take ten photos of one item of rolling stock (i.e. engine, car, or caboose) to show different takes on one subject. We'll see these results in this month's Seminar Night.
We had lunch at Sabatino's, an Italian restaurant in Little Italy. It was excellent! If you go, ask for Kitty.
---
♦ FEATURES

♦
---
PHOTOGRAPHIC SOCIETY OF AMERICA (PSA) ANNUAL CONFERENCE
PSA's Annual Conference will take place between October 8-14, 2017 in Pittsburgh, PA, right next door! It will be huge. https://psa-photo.org/index.php?2017-psa-conference
Online registration will open on May 1 – don't miss out!

---
SPECIAL CALL FOR ENTRY
MAYBELLINE CHALLENGE FOR SSCC MEMBERS!
Visit the cosmetics section of the Aspen Hill CVS store (13729 Connecticut Avenue). If you are the first person to identify 3 light sources/modifiers used for the lighting in the Maybelline Big Lash poster, you will be eligible for a year's subscription to a photo magazine (up to $50)—courtesy of Beth Koller, your judge.
To complete the assignment you must write a brief educational article describing the 3 lighting modalities. Don't worry. It can be done in a paragraph or two.
Please send your entry to Beth Koller, care of cablereleaseeditor@ssccphotography.org, Subject "Maybelline Challenge". Contest closes on April 28, or when someone submits a correct answer.


---
♦

MEMBER ARTICLES

♦
---
TIP: CHECK YOUR COMPOSITION BY SQUINCHING YOUR EYES AT THUMBNAILS
Say you need to choose between some photos that you think have great focus, detail, texture, color, composition, etc. Try this test: squinch up your eyes when looking at the thumbnails. The good ones still show their composition well even in this blurry state due to clear contrasting dark and light areas (and/or complementary colors in color photos). Here are some examples:

See how the first and fifth photos continue to show their composition well. They even pop off the page/screen. The photos with too similar intensities become grey blobs like the third, sixth and seventh photos.
This is particularly handy with black and white photos.
You can also use this "squinch test" to imagine what a color photo might look like in black and white, because adjacent little areas of different colors get averaged together.
​
– Tanya Riseman
---
COCO'S STILL LIFES ON EXHIBIT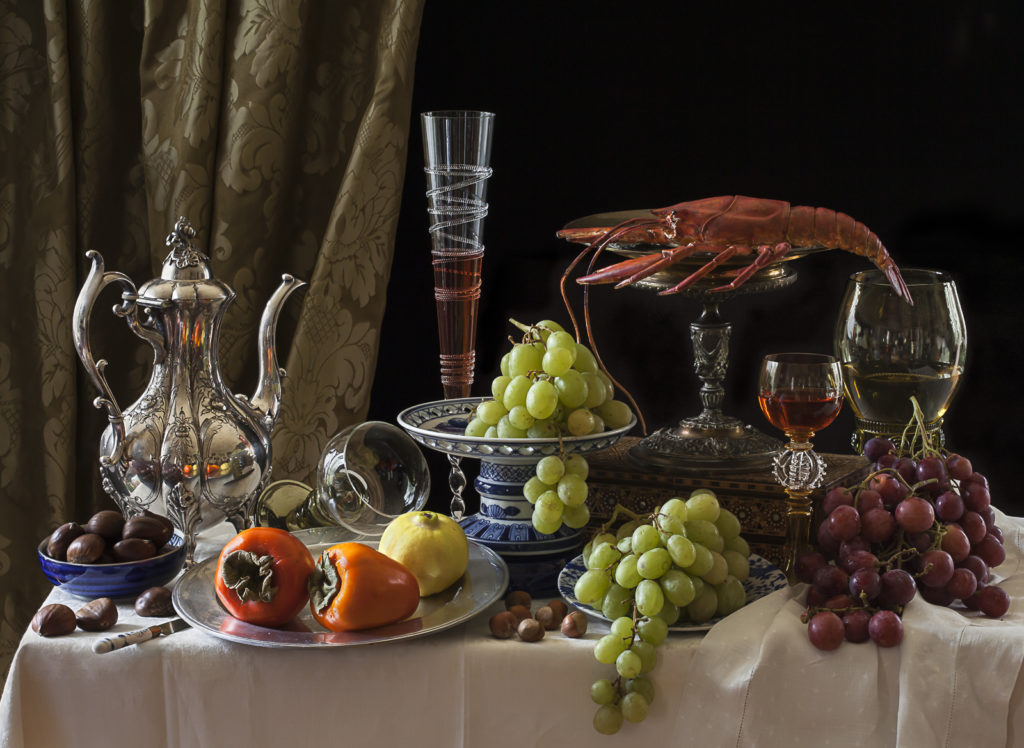 Coriolana Simon of TimePoints Photography announces the opening of her premiere exhibit of still life photography. Titled "Time's Mirror," the exhibit displays 18 of Coco's still lifes, which re-interpret 17th century Dutch still life paintings. The exhibit is being held at Glenview Mansion in Rockville from April 2 to May 12. The opening reception takes place on Sunday, April 2, from 1:30 to 3:30, and all SSCC members are invited. (read more)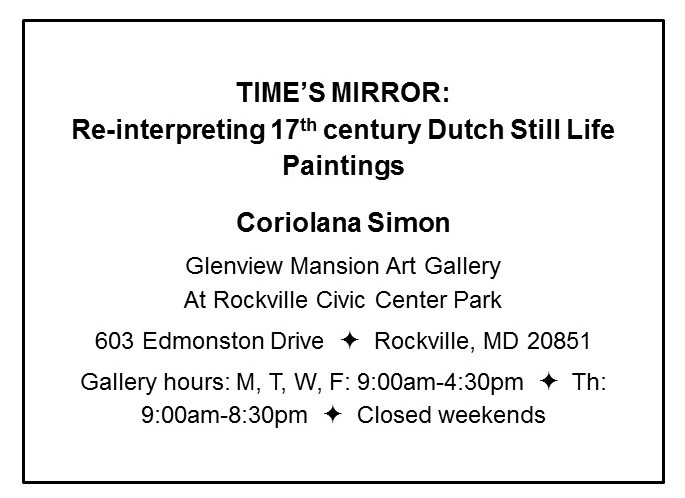 ---
BOOK REVIEW – BY DENNIS FREEMAN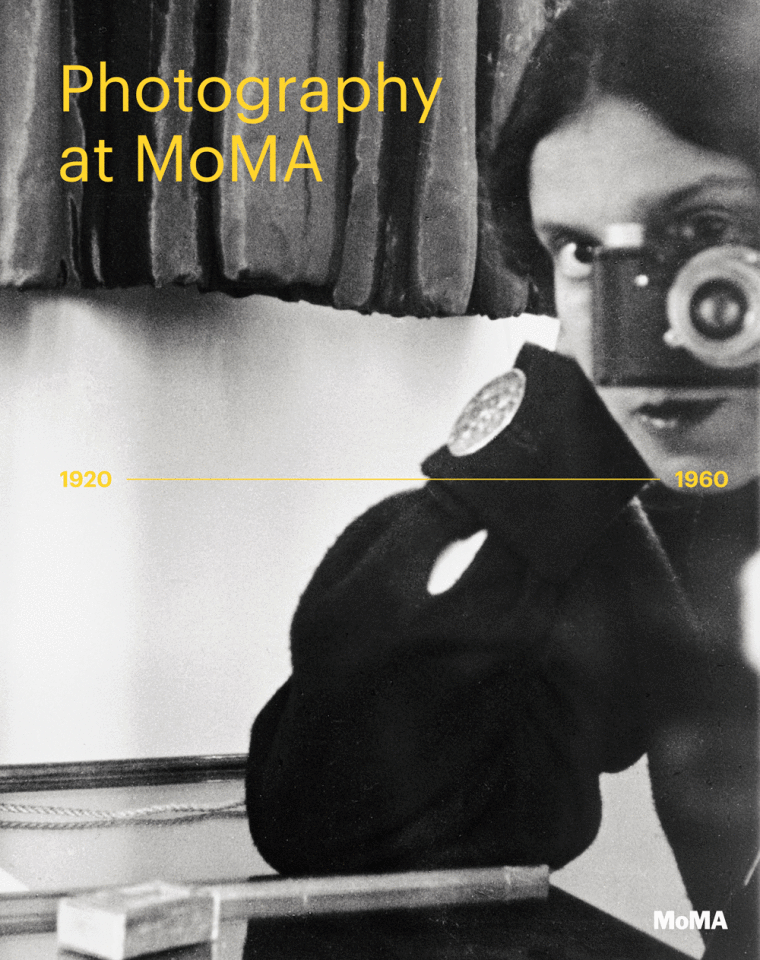 This year my wife asked what I'd like for my birthday (on my birthday). A new prime lens for my micro 4/3 camera, maybe? No, I really don't need that. What would be a standout present – something fun?
I went online and narrowed my desired present down to two books. I am working on the first one, but am so enthused that I'll give you a review now!
---
♦

COMPETITION WINNERS

♦
---
COMPETITION: MARCH 9, 2017 – OPEN
March's competition was for the Open topic. Elody Crimi was our judge that evening.
There were four main categories: Novice Prints, Novice Projected (i.e. digital images), Advanced Prints, and Advanced Projected. Awards were given for first, second and third place. The number of honorable mentions depended on the total number of entries in the category.
NOVICE PRINTS
1st Place: Oliver (Pete) Morton – Unconditional Love
2nd Place: Susan Green – Palace of Fine Arts
3rd place: Merry Plocki – National Cathedral
Honorable Mention: Anne Golfer – Manhattan Bridge
Honorable Mention: Oliver (Pete) Morton – Mustard Field
ADVANCED PRINTS
1st Place: David Terao – Glade Creek Grist Mill
2nd Place: David Terao – Colored Pencils
3rd place: Bob Greenberg – Beach Dancer
NOVICE PROJECTED
1st place: Sue Green – Group Hug
2nd place: Wendy Kates – Gondola Ride
3rd place: Kate Woodward – Window Reflections in my Prague Hotel
Honorable Mention: Tanya Riseman – Canadian Embassy
ADVANCED PROJECTED
1st place: Bob Greenberg – Glad We're Here
2nd place: Michael Tran – Sleepy Monkey
3rd place: Larry Gold – Smoker on Balcony
Honorable Mention: Beth Koller – Riveted
Honorable Mention: Bob Greenberg – Night Patrol
Honorable Mention: Beth Koller – Arachnid
---
CLASSES AND WORKSHOPS
The following describes sample photography courses and workshops from a variety of providers. This month's list is reorganized into three main categories that should make browsing easier, and has some added and removed content from last month. (read more)
---
CALLS FOR ENTRY
The following offers a number of competitions for your consideration this month. Some of these sources having standing calls for entry, and others are one-time calls. Some offer cash and prizes, and others don't.
There is a fun local one opening up now. Montgomery Magazine is sponsoring an annual photographic contest – Picture This Montgomery – with photographs of Montgomery County by Montgomery County residents. Picture This – Montgomery
See the full Calls for Entry article here. (read more)
---
EXHIBITS AND EVENTS
EAST OF THE MISSISSIPPI: NINETEENTH-CENTURY AMERICAN LANDSCAPE PHOTOGRAPHY
On view March 12-July 16 at the National Gallery of Art, Sixth Street and Constitution Avenue NW. Free. nga.gov.
WYNN BULLOCK: REVELATIONS
On view through April 14 at the University of Maryland Art Gallery, 1202 Art-Sociology Building, College Park. Md. Free. https://artgallery.umd.edu/about/visiting
The University of Maryland Art Gallery presents Wynn Bullock: Revelations, the first major survey of photographer Wynn Bullock's (United States, 1902-1975) work in nearly 40 years.
wiki/Wynn_Bullock Bullock is regarded as one of the most innovative and significant photographers of the mid-20th century who worked in the American modernist tradition alongside other esteemed practitioners, such as Edward Weston, Harry Callahan, and Ansel Adams. This presentation depicts the full range of his oeuvre, from his early experimental work of the 1940s through the mysterious black-and-white imagery of the 1950s and the color/light abstractions of the 1960s, and to his late metaphysical photographs of the 1970s. Revelations is accompanied by a fully illustrated catalogue published by the High Museum of Art, Atlanta, in collaboration with the University of Texas Press. See Atlanta exhibition: Atlanta Exhibition of Wynn Bullock Revelations
ART IN NATURE: LIGHT TO DARK BY HARVEY KUPFERBERG
April 7 at Touchstone Gallery, 901 New York Ave. NW, Washington, DC 20001 https://www.touchstonegallery.com
"Art in Nature: Light to Dark" is an example of the broad spectrum of natural light found in the American Southwest. These B&W photographic were taken with film cameras using development and exposure similar to those used by Ansel Adams. The negatives were scanned and printed on fine art digital paper using archival inks.
https://www.touchstonegallery.com/index/#/harvey-j-kupferberg/
WASHINGTON POST
Here is a link to the online Washington Post's lists of D.C., Maryland, and Virginia photography-related exhibits and museums. I have found that the various photography-related exhibits appear in different parts of the online paper, making a simple search or link unreliable.
You can search within
I hit some pay dirt by searching for the string "in the galleries" along with "photographs". That returns a few of them: search for in the galleries photographs
---
DEEP DIVE INTO THE ARCHIVES
This month, we provide the April, 1965 issue of the Cable Release for a view of our club's past. If you want to know how to do Slide-o-Film or bounce flash this is your issue!
52

YEARS AGO

And what else was going on in 1965?
The first US combat troops arrive in Vietnam. US Marines land in the Dominican Republic as fighting persists between rebels and Dominican army.
Rev. Dr. Martin Luther King, Jr., and more than 2,600 others arrested in Selma, Ala., during demonstrations against voter-registration rules.
Dr. Zhivago and The Sound of Music are released.
The Gateway Arch is completed in St. Louis.
The discovery of cosmic background radiation confirms the "Big Bang" theory. The first commercial communications satellite, is launched. Gemini VI perform the first rendezvous with another spacecraft, Gemini VII. A Soviet cosmonaut performs the first spacewalk, followed by White, the first American.
The Konica Auto-Reflex of 1965 was the first focal-plane-shutter auto exposure 35mm SLR; hence the name. This model and its rarer, meterless companion the Konica Auto-Reflex P are the only two SLRs that ever offered a choice of full- or half-frame exposures, switched by a lever on top of the camera. The frame size can be changed between 24×36 landscape and 18×24 portrait in mid-roll.
---
Take a look at what our sister camera club, the NIH Camera Club, has going on. Here is a link to their site. There you can find their newsletter, the Cameraderie.

---
---