Winner of the 2008, 2011, and 2012 PSA Henricks Award for best newsletter!
---
Key Events
March 2 – Speaker night (7:30 p.m.)
March 9 – Competition night: Open (7:30 p.m.) – In Room 26 for this night only!
March 16 – Seminar night (7:30 p.m.)
March 18 – Field trip to Baltimore & Ohio Railroad Museum (10:00 a.m.)
March 23 – Board meeting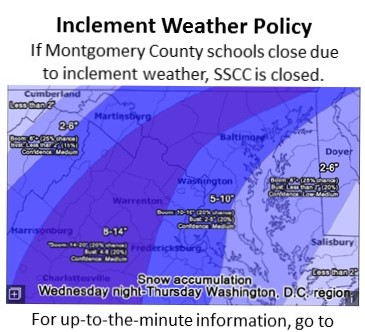 http://www.montgomeryschoolsmd.org/
---
"There are always two people in every picture: the photographer and the viewer."
— Ansel Adams
---
KERNALS OF KOREN
There is a great enhancement to the SSCC website! Now, all past issues of the Cable Release from 1961 to present are available as PDF files for viewing and download. (read more)
---
SARAH GORDON IS OUR MARCH 2 SPEAKER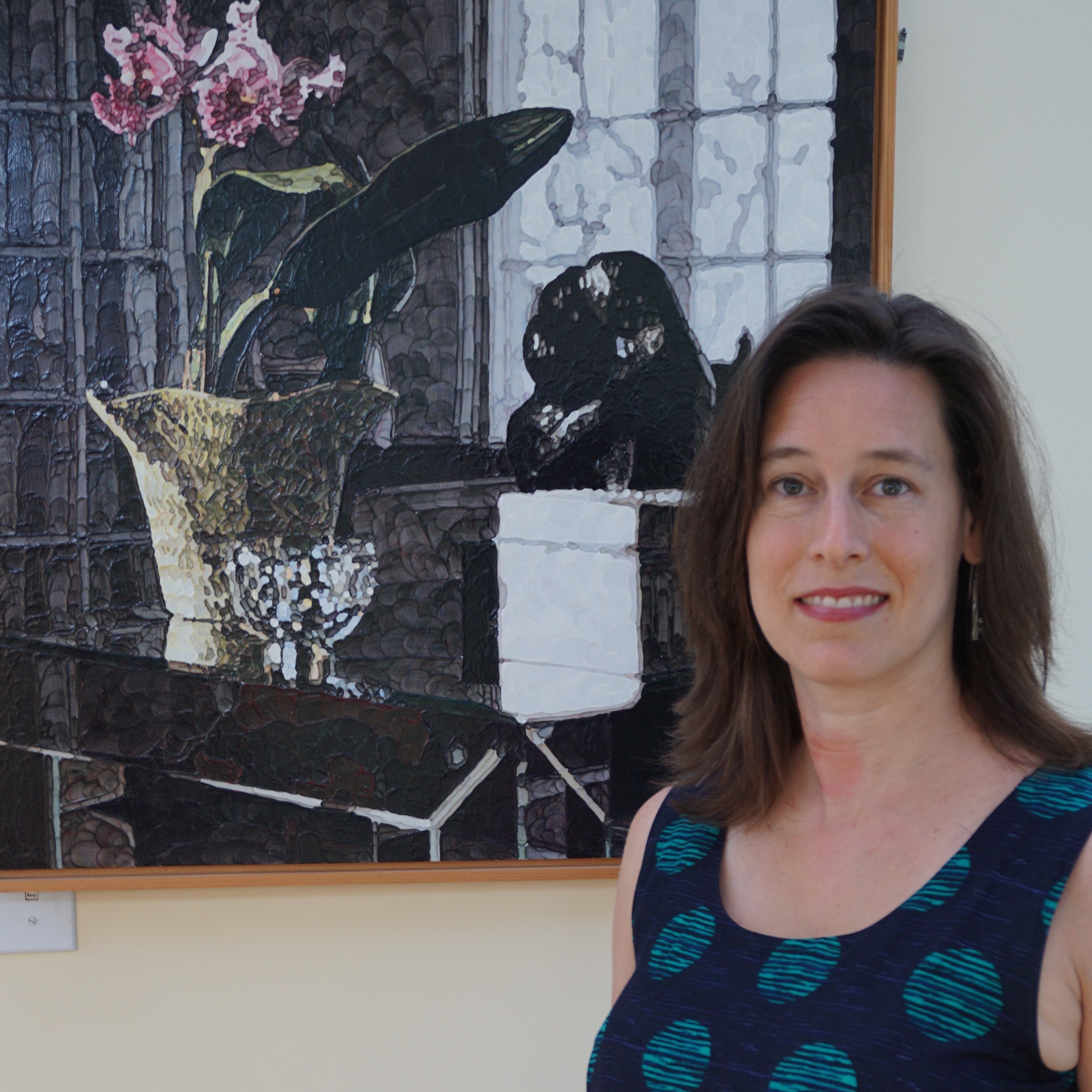 Teacher, author, curator, and art and photography expert Sarah Gordon is sure to provide a very interesting evening for us on March 2. (read more)
---
COMPETITION COLUMN
Note: The meeting room has changed on Competition Night, March 9th! Instead of Fellowship Hall, we will meet in Room 26. It is on the same level as the basement, at the opposite end of the hallway.
The topic for this month's competition at 7:30 p.m. on March 9th is Open:
In Open competitions, free rein is given to the choices the photographer makes in the creation of the submitted image. Images of any and all subjects or themes, created using any photographic or post-processing methods or techniques, are acceptable. The images are evaluated based upon the judge's general assessment of their creativity, emotional and/or intellectual impact, aesthetic beauty, uniqueness of subject, and technical skill. The judge need not assign any specific weight to any single attribute of the image.
Please be mindful that electronic submissions for projected images must be received no later than 11:59 p.m., March 2nd. The images should be emailed to SSCCphotography@yahoo.com. (One important detail – Only members who have paid their annual dues may participate in the competition.)
As a refresher, here is the list of competition topics for the remainder of the year (definitions are located here – read more):
March – Open
April – Event Photography
May – Monochrome Photography
June – End of Year Competition (special rules apply)
As always, if you have any questions about the competitions, please feel free to contact Larry Gold at competition@ssccphotography.org.
---
ELODY CRIMI WILL BE OUR MARCH 9 JUDGE
Elody Crimi is the proprietor of Davanti Arts, a photo studio in Arlington, Virginia, and is a resident artist at Artists & Makers2 in Rockville, Maryland, where she is currently offering photographic workshops.
On March 9 she brings her practiced eye to our Open competition! (read more)
---
SEMINAR NIGHT (MARCH 16)
Receiving a judge's feedback of your image in a competition is helpful, but the two-way dialog between viewer and artist is missing. We will provide this dialog on March 16 by holding a small group critique so one or two of your images can be discussed in depth.
We will have the usual book reports, gallery reviews, equipment and software discussions, or any photo related topic on your mind. (read more)
---
MARCH 18 FIELD TRIP TO BALTIMORE & OHIO RAILROAD MUSEUM
On Saturday, March 18 we will be going to the Baltimore & Ohio Railroad Museum! (read more).
Upcoming Field Trips
---
♦ CLUB NEWS

♦
---
MEMBER SNAPSHOTS
This month's Member Snapshot is Wendy Kates! (read more)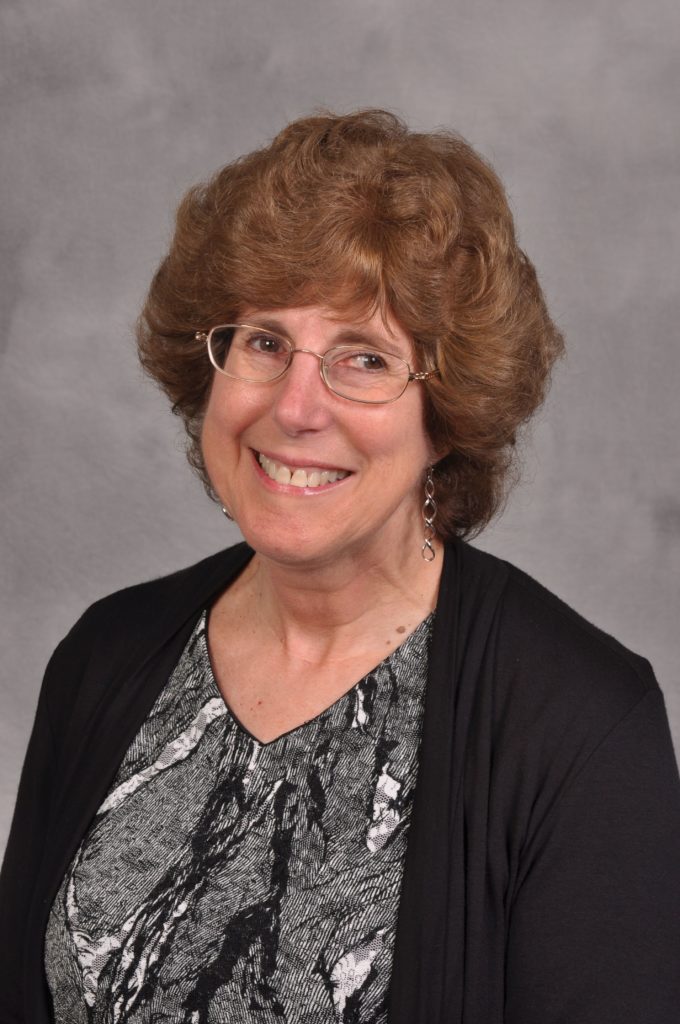 ---
JANUARY BOARD MEETING
The SSCC Board met on January 26, 2017. We had thirteen members and five guests. (read more).
---
PRINTER OPPORTUNITY
Please contact Lew Lorton (our September Judge) for details if you have an interest in buying his Canon Pixma Pro 100 printer with a large supply of inks (ink and refill materials to reload all 8 cartridges about 5 times each). Printer, DVD printer tool, and ink: $150.
410-997-2806
Any transactions that might occur as a result of the Silver Spring Camera Club publishing a sale opportunity are entirely between the buyer and seller. The SSCC assumes no responsibility in connection with such sales.
---
FEBRUARY 19 FIELD TRIP TO THE NATIONAL ART GALLERY, EAST BUILDING
On February 19 we had an excellent turnout at the National Gallery of Art, East Building. About a dozen members and a new Meetup connection, Essdras Suarez (read more), attended.
The East Building houses the Gallery's modern and contemporary art. A just-completed renovation adds new exhibition space within the existing footprint of the building, including two soaring tower galleries and a rooftop terrace for outdoor sculpture. The number of works on view from the collection has increased nearly 50%.
SSCC member, Gene Luttenburg, was an excellent trip leader and our acting docent. Gene used sculpture, paintings, and examples from the terrific photography exhibit "Photography Reinvented: The Collection of Robert E. Meyerhoff and Rheda Becker" (link) to show us art concepts and how photographers have developed unique signatures in their work (and so should you).
We had lunch in the Cascade Café, also in the museum.
---
FEBRUARY SEMINAR NIGHT'S BOOK COVER CHALLENGE
The assignment theme for the February 23 Seminar Night was a Book Cover Challenge. We had seven book covers read by their authors during the meeting that we provide for you here.
The idea was to write a title and brief synopsis of a story (as might be found on a hardback book's dust cover flap) based on an image selected to represent the book's cover image. Any book genre was equally good. The goal of the assignment was to explore how different people interpret the same image, and how an image can trigger other thoughts and creative output. Participants chose an image from the four 1st Place winners from January's Open competition, shown below. Clockwise from top left: Wasp One by Lyndon Marter, Phoenix Rising by Charles Bowers, Yellow Peony by Catherine Honigsberg, and Steam Punk Man by Karen Carkhuff: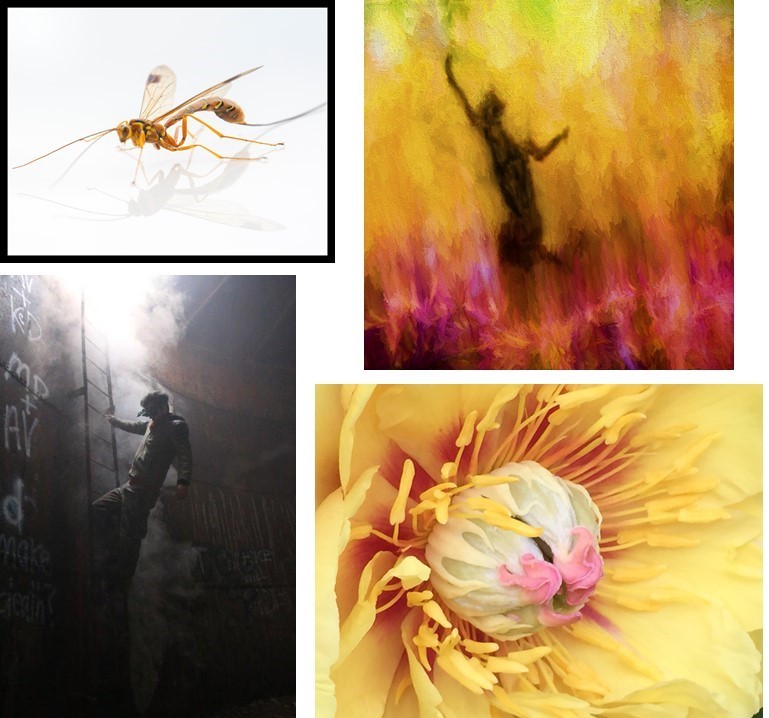 And Now, The Cover Flaps!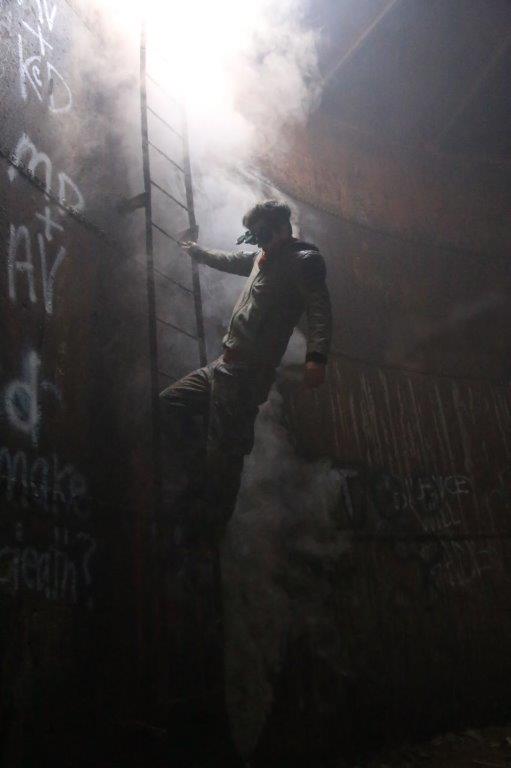 The Contract – by Oliver (Pete) Morton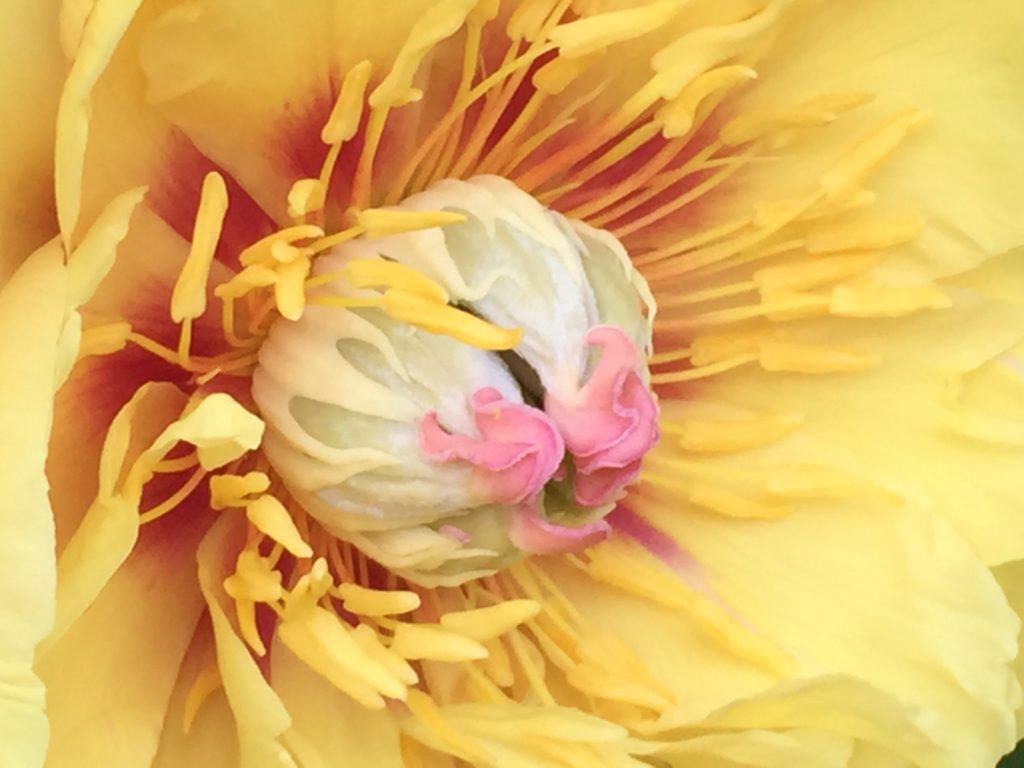 Gussied Up – by Michael Koren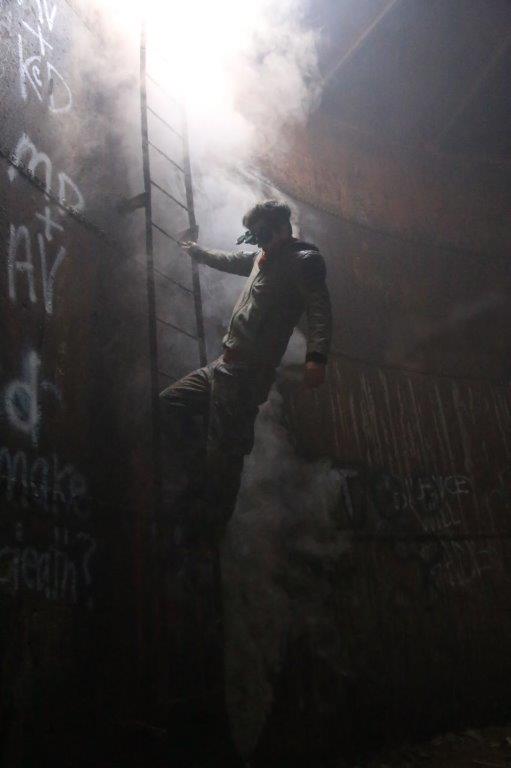 Night Life – by Catherine Honigsberg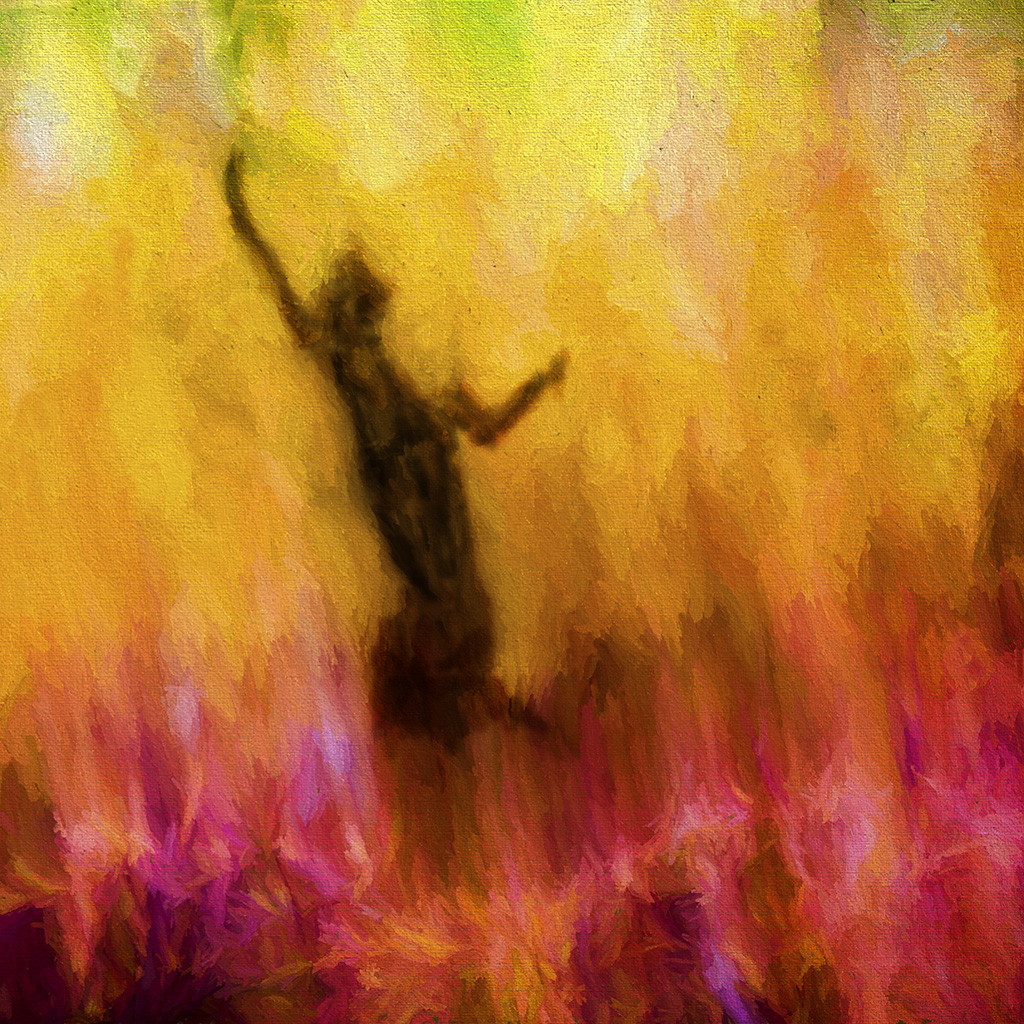 The Furnace of Heaven – by Dennis Freeman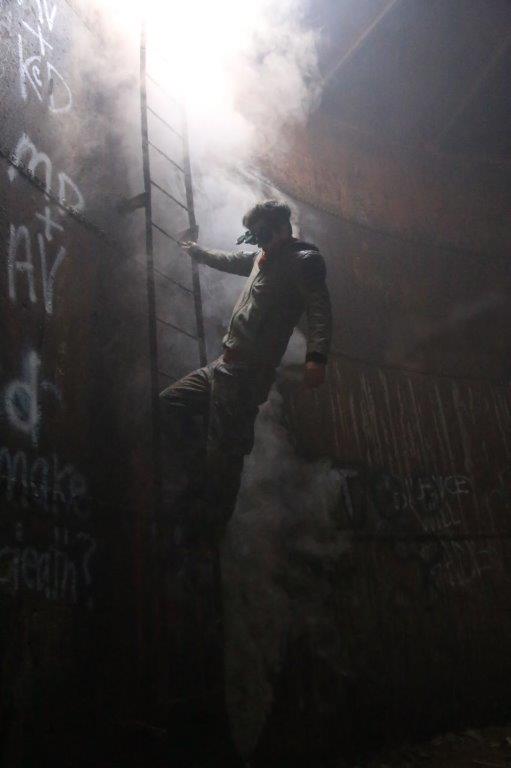 The Drake Equation – by Michael Koren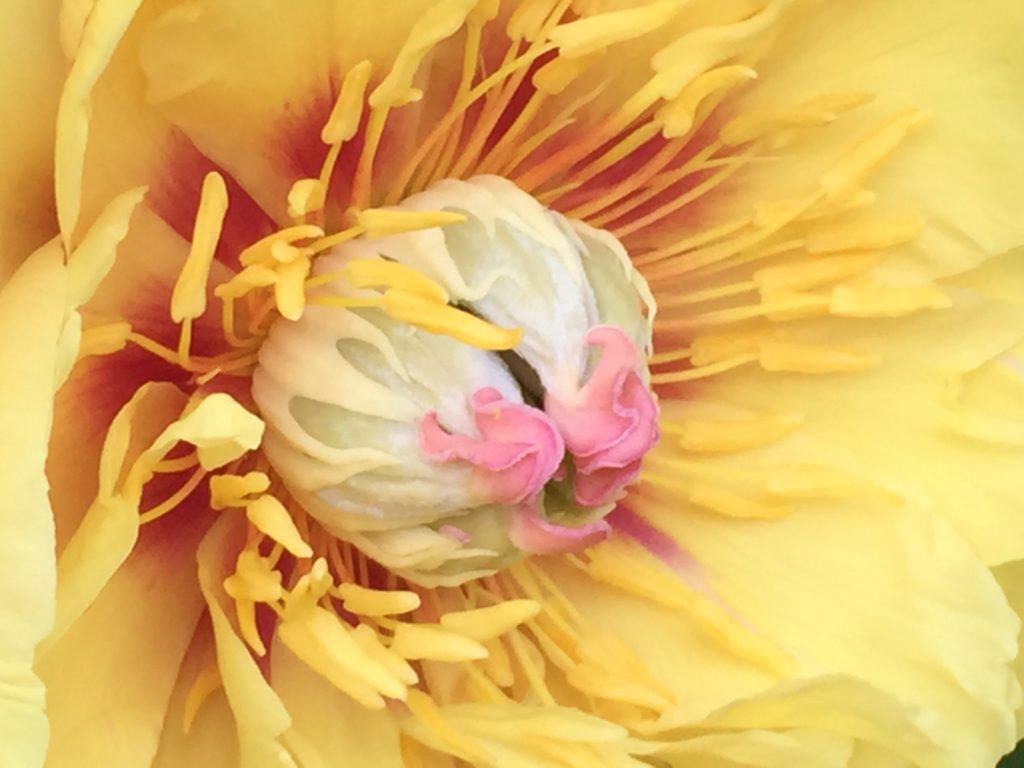 The Choice – by Dennis Freeman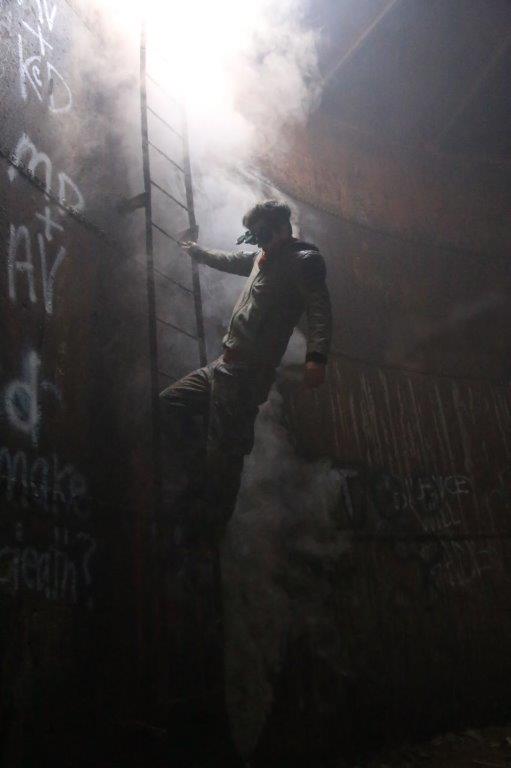 Steam Punk – by Bruce Schaefer
---
♦ FEATURES

♦
---
PHOTOGRAPHIC SOCIETY OF AMERICA (PSA) ANNUAL CONFERENCE
PSA's Annual Conference will take place between October 8-14, 2017 in Pittsburgh, PA, right next door! It will be huge. https://psa-photo.org/index.php?2017-psa-conference
Online registration will open on May 1 – don't miss out!

---
CHERRY BLOSSOMS

REVISED

!

The cherry trees peak bloom (70% of blossoms open) dates have been revised to between March 19 and March 22 due to colder weather. That is between Sunday and Wednesday. For your planning, sunrise will be between 7:14 a.m. and 7:09 a.m., and sunset will be between 7:19 p.m. and 7:22 p.m.
Smithsonian Metro is closest.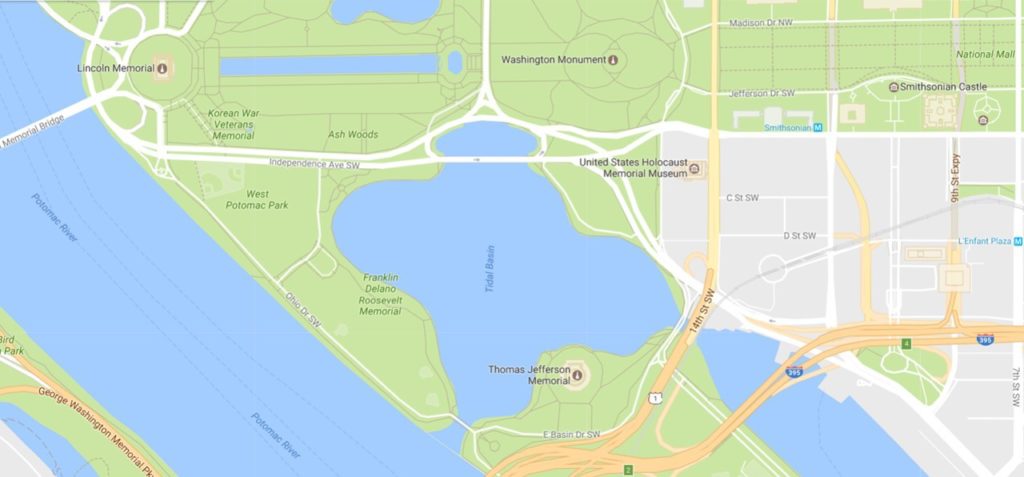 National Cherry Blossom Festival Bloom Watch: http://www.nationalcherryblossomfestival.org/about/bloom-watch/
NPS Blossom Cam: http://www.earthcam.com/usa/dc/cherryblossoms/?cam=cherryblossoms
---
SPECIAL CALL FOR ENTRY
MAYBELLINE CHALLENGE FOR SSCC MEMBERS!
Visit the cosmetics section of the Aspen Hill CVS store (13729 Connecticut Avenue). If you are the first person to identify 3 light sources/modifiers used for the lighting in the Maybelline Big Lash poster, you will be eligible for a year's subscription to a photo magazine (up to $50)—courtesy of Beth Koller, your judge. Contest starts NOW.
To complete the assignment (and help out the newsletter editor, who is ALWAYS looking for material) you must write a brief educational article describing the 3 lighting modalities. Don't worry. It can be done in a paragraph or two.
Please send your entry to Beth Koller, care of cablereleaseeditor@ssccphotography.org, Subject "Maybelline Challenge". Contest closes on April 28, or when someone submits a correct answer.


---
COMEDY WILDLIFE AWARD WINNERS
The following link is to the winners of the Comedy Wildlife Photography Awards. You have got to check these out!
winning-photos-from-the-comedy-wildlife-photography-awards
---
♦

MEMBER ARTICLES

♦
---
WHOSE ART IS IT: MINE OR THEIRS? – BY KATE WOODWARD
Have you ever created a photograph of someone else's artwork? Can such a photograph achieve more than documentary value? Can I take credit for a photograph of someone else's work as my own art? (read more)
---
BOTANICAL RETROSPECTIVE FOR DOUG & COCO
Coriolana Simon and Doug Wolters of TimePoints Photography have been invited to exhibit a group of their botanical macro prints for a full year. The work will be on display at a retail shop that also has a strong visual arts outreach program. The attractive shop, Secolari, specializes in olive oils, vinegars, and condiments, and at any given time, works by local artists fill the walls above the stainless steel olive oil drums.
Doug and Coco have chosen 13 prints from their recent exhibits that have won high praise. Selected for bold visual impact when viewed from a distance, the images include tropical florals in full bloom, dramatic blossoms drying on the stem, and dried leaves transformed into micro-landscapes.
Come see the exhibit – and sample artisanal olive oils of the highest quality!
MICRO / MACRO
Botanical Portraits
By Coriolana Simon & Doug Wolters
At Secolari
Sam's Park & Shop
3501 Connecticut Ave., NW (Cleveland Park metro station)
Washington, DC 20008
March 2017 – March 2018
---
♦

COMPETITION WINNERS

♦
---
COMPETITION: FEBRUARY 19, 2017 – MACRO (NOT FLORAL)
February's competition was for the Macro (not floral) topic. Terry Popkin returned as our judge that evening.
There were four main categories: Novice Prints, Novice Projected (i.e. digital images), Advanced Prints, and Advanced Projected. Awards were given for first, second and third place. The number of honorable mentions depended on the total number of entries in the category.
NOVICE PRINTS
1st Place: Karen Carkhuff – Typing Time
2nd Place: Oliver Morton – Butterfly Against White Background
3rd place: Tanya Riseman – Electronics Innards
Honorable Mention: Kate Woodward – Wood Abstraction
Novice Print ~ Karen Carkhuff ~ Typing Time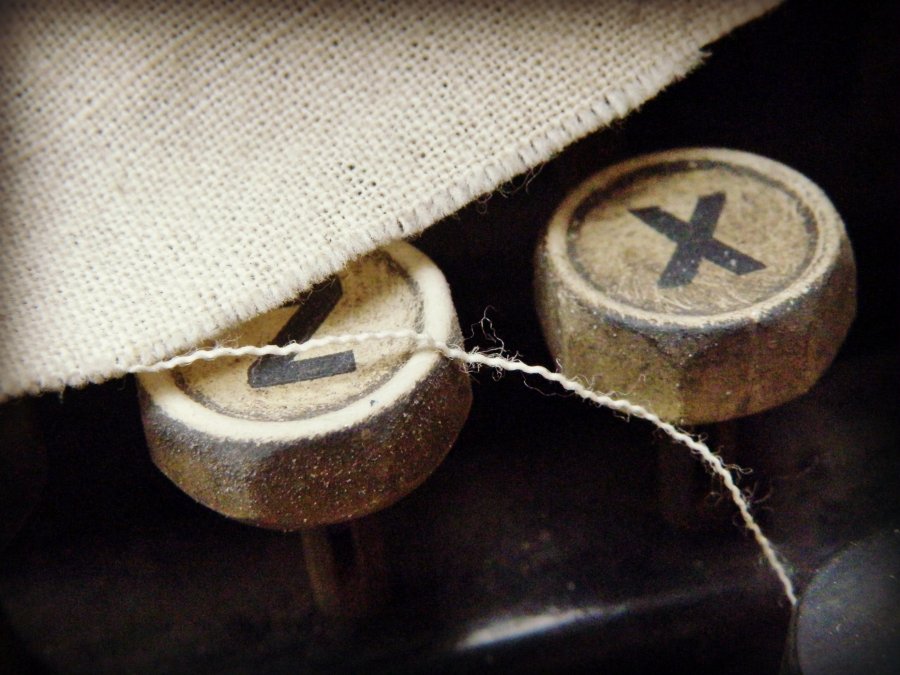 ADVANCED PRINTS
1st Place: David Terao – Fluid Dynamics
2nd Place: Coriolana Simon – Bubble Mushrooms
3rd place: Beth Koller – Radial Succulent
Honorable Mention: Michael Koren – Light My Fire
Honorable Mention: Lyndon Marter – Black Hill Bug
Advanced Print ~ David Terao ~ Fluid Dynamics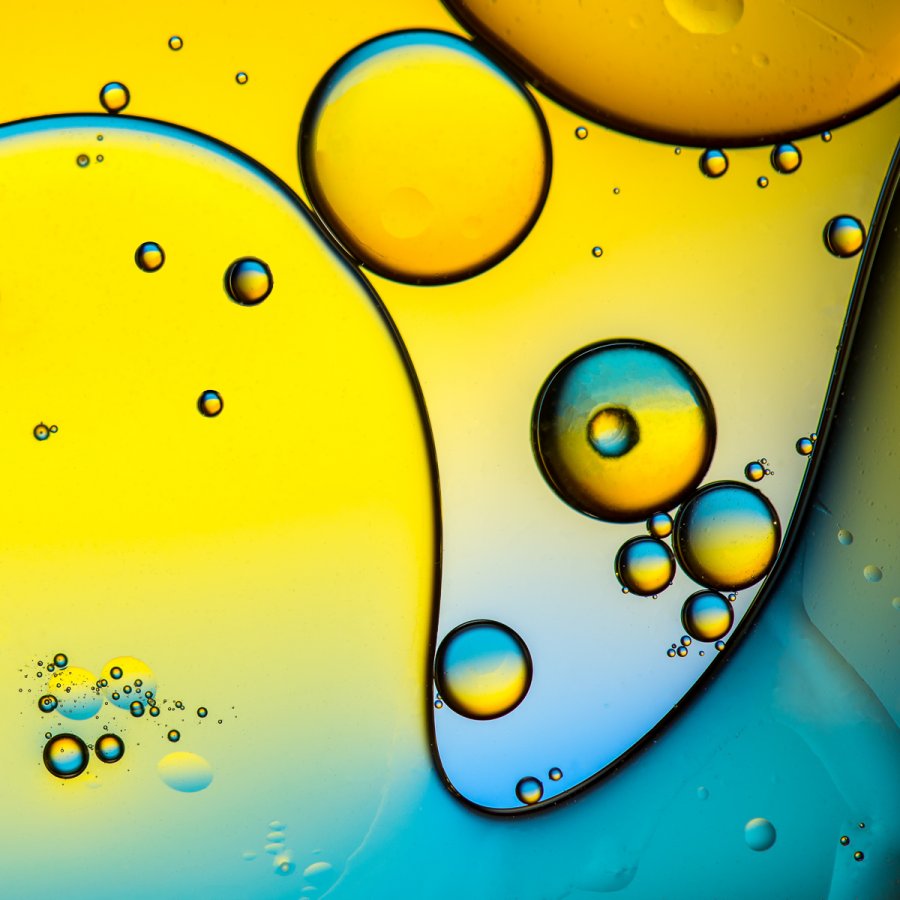 NOVICE PROJECTED
1st place: Dennis Freeman – Secret Dreams
2nd place: Wendy Kates – Frosted Leaves
3rd place: Kate Woodward – Surrealistic Car Light
Honorable Mention: Renee Schaefer – If Life Gives You Lemons
Honorable Mention: Renee Schaefer – Boudoir Beads
Novice Projected ~ Dennis Freeman ~ Secret Dreams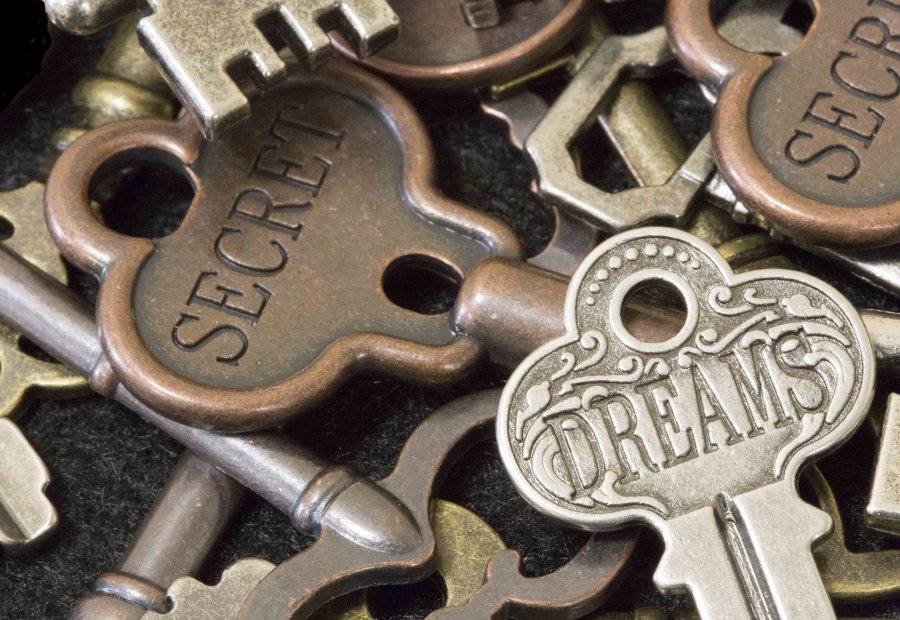 ADVANCED PROJECTED
1st place: David Terao – Leaf Droplet
2nd place: David Terao – Frog on a Calla Lily
3rd place: Coriolana Simon – Edibles Study No. 43
Honorable Mention: Beth Koller – Mint Julep
Honorable Mention: Nick Williams – Green Feet 3
Advanced Projected ~ David Terao ~ Leaf Droplet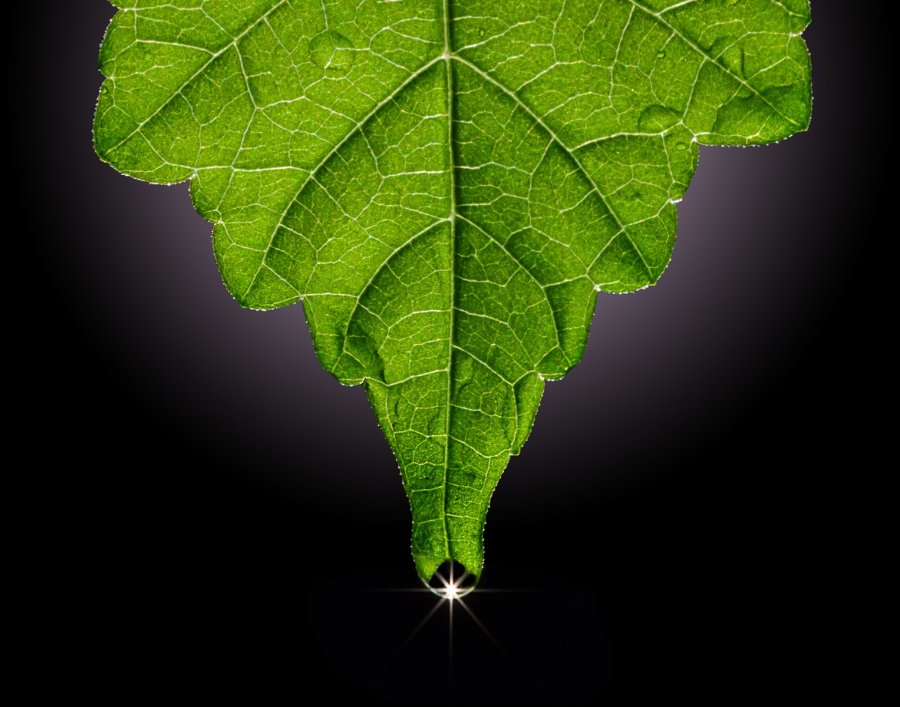 ---
CLASSES AND WORKSHOPS
The following describes sample photography courses and workshops from a variety of providers. This month's list has some added and removed content from last month. (read more)
Additionally, we have received a solicitation with the following special event:
Harrisburg Camera Club – 7th Annual Light & Creativity Workshop
Saturday, April 1, 2017: 8:00 a.m. – 5:00 p.m.
The Conference Center at Central Penn College
Valley Road and B Street, Enola, PA, 17025
(www.lightandcreativity.org)
Concurrently with the workshop, the Harrisburg Camera Club members will hold a photography exhibit in the 2nd floor gallery above the conference location.
---
CALLS FOR ENTRY
The following offers a number of competitions for your consideration this month. Some of these sources having standing calls for entry, and others are one-time calls. Some offer cash and prizes, and others don't. See the full article here. (read more)
---
EXHIBITS AND EVENTS
NORTH BETHESDA CAMERA CLUB PHOTO ESSAY 2017 – MARCH 12, 3:00 – 5:00
Mark your calendars! NBCC is pleased to present the Photo Essay 2017 program. This continues our Club's long-running annual tradition in which NBCC members produce slide shows of their beautiful photographs set to music. This is our most popular event of the year. read more
UNITED/DIVIDED A JURIED PHOTOGRAPHY EXHIBITION 2017 – MARCH 3 – APRIL 2
Photoworks Gallery, located in historic Glen Echo Park, presents United/Divided, a juried exhibition of photography. United/Divided Press Release
PHOTO BEACH BASH 2017 – APRIL 2
The Coastal Camera Club [CCC] announces that nationally renowned photographers will speak at its Photo Beach Bash 2017 at the Atlantic Sands Hotel and Conference Center, Rehoboth Beach, Delaware. This year's theme is "Photography: The Art That Inspires You" Photo Beach Bash 2017
WASHINGTON POST LIST
Here is the link to Washington Post's lists of D.C., Maryland, and Virginia photography-related exhibits and museums. This link allows you to further refine the results by location, type, and other factors. They change their site setup often, so you may have to re-select "Museums" on the header, and then search on "Photography" to get the results.
Washington Post List of Photography Exhibits and Museums
If this doesn't have the desired content (as it sometimes doesn't), try the following search:
washingtonpost.com newssearch photography museum
---
DEEP DIVE INTO THE ARCHIVES
This month, we provide the October, 1969 issue of the Cable Release for a view of our club's past. This is the issue highlighted in this month's Kernels of Koren column.
47 YEARS AGO

And what else was going on in 1969?
The Beatles' last public performance occurred on the roof of Apple Records. The first Concorde test flight was conducted In France. The Boeing 747 jumbo jet made its debut. The Pontiac Firebird Trans Am muscle car was introduced. Woodstock attracted more than 350,000 rock-n-roll fans. Members of the Charles Manson 'family' murdered five people. PBS was established. During the Apollo 11 mission, Neil Armstrong and Edwin 'Buzz' Aldrin became the first humans to set foot on the Moon.
---
Take a look at what our sister camera club, the NIH Camera Club, has going on. Here is a link to their site. There you can find their newsletter, the Cameraderie.

---
---