Winner of the 2008, 2011, and 2012 PSA Henricks Award for best newsletter!
---
Key Events (

Changes in Red

)
February 2 – Speaker night Fred Siskind (7:30 p.m.)
February 9 – No meeting
February 16 – Competition night: Macro (not floral) (7:30 p.m.)
February 23 – Seminar night (7:30 p.m.)
February 19 – Field trip to National Gallery of Art, East Wing (11:00 a.m.)
Cancelled – Board meeting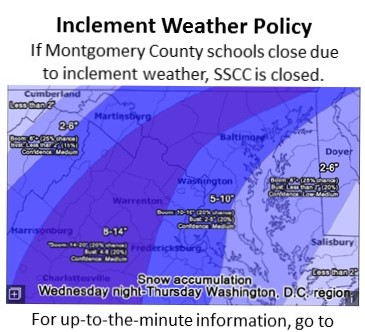 http://www.montgomeryschoolsmd.org/
---
"I never have taken a picture I've intended. They're always better or worse."
— Diane Arbus
*************************

EDITOR'S NOTE

*******************************
Due to a conflict at our meeting place on February 9, our schedule for the month has changed. Our Speaker Night remains the same, as does our field trip.
However, Competition Night has moved to February 16, and along with that, your projected images are not due until 11:59 p.m. on February 9 – one more week to get those photos ready!
Seminar Night has moved to February 23.
And lastly, the Board Meeting has been cancelled for the month.
*******************************************************************************
KERNALS OF KOREN
Way back in December 2013 I wrote a Kernels of Koren article about my return to film shooting … I was either ahead of the curve or impatient. (read more)
---
FRED SISKIND IS OUR FEBRUARY 2 SPEAKER
Fred Siskind is a nature photographer specializing in wildlife. As our speaker, Fred will discuss macro photography in the field with an emphasis on photographing insects – dragonflies, damselflies, butterflies, caterpillars. (read more)
---
COMPETITION COLUMN
The topic for this month's competition at 7:30 p.m. on February 16th is Macro (not floral):
In the past, macro photographs were ordinarily defined as those created from an image on the camera's sensor plane that was equal to life size or greater. Rather than using this traditional technical definition, however, for purposes of the competition: The term "Macro Photography" contemplates images made from close-up range, in which the subject of the photograph is very small or is a very small detail of a larger object. For this competition, however, images of the flowering portions of a plant, tree, or shrub are not acceptable. Images of non-flowering portions of a plant, tree or shrub are acceptable, and images containing objects that sit on or are near a flower are acceptable, as long as the object and not the flower constitutes the primary subject of the image.
Please be mindful that electronic submissions for projected images must be received no later than 11:59 p.m., February 9. The images should be emailed to SSCCphotography@yahoo.com. (One important detail – Only members who have paid their annual dues may participate in the competition.)
As a refresher, here is the list of competition topics for the remainder of the year (definitions are located here – read more):
February – Macro (not floral) Photography
March – Open
April – Event Photography
May – Monochrome Photography
June – End of Year Competition (special rules apply)
As always, if you have any questions about the competitions, please feel free to contact Larry Gold at competition@ssccphotography.org.
---
TERRY POPKIN WILL BE OUR FEBRUARY 16 JUDGE
Terry Popkin is making his second appearance as our competition judge since 2014.
He has enjoyed over 40 years as a commercial photographer, creating exquisite portraits and landscapes." (read more)
---
SEMINAR NIGHT (

FEBRUARY

23

)
The meeting starts at 7:30 p.m. We will have the usual book reports, gallery reviews, equipment and software discussions, or any photo related topic on your mind.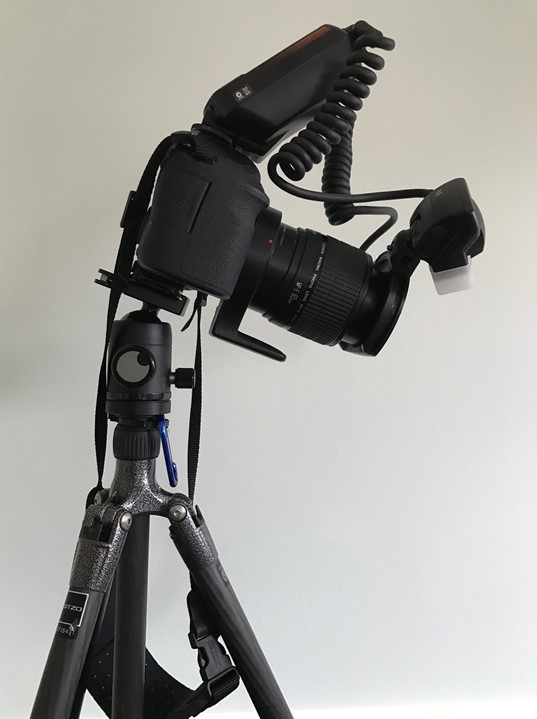 Gene Luttenberg will lead a macro workshop that will teach you the equipment needed and best practices to get great looking macro shots (bring your gear).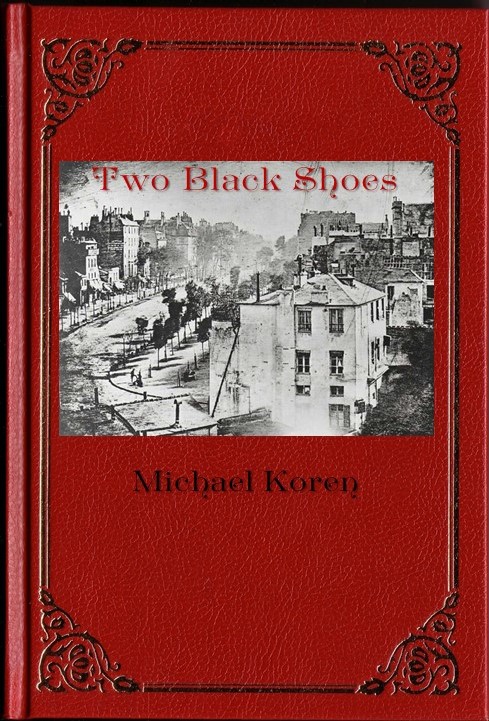 The assignment theme for Seminar Night will be a Book Cover Challenge. Write a brief synopsis of a story based on a book's cover image (image selection provided). (read more)
---
FEBRUARY 19 FIELD TRIP
On Sunday, February 19 we will go on a field trip to the National Gallery of Art, East Wing in Washington D.C. (read more).
Upcoming Field Trips
---
♦ CLUB NEWS

♦
---
SSCC ON-LINE FORUM
The SSCC now has an on-line forum, moderated by Dan Sisken and Mark Paster.
Why a Discussion Forum? An online forum for the SSCC will allow club members to more fully share information about photography with each other. It will allow us to continue the conversation about the various aspects of the activity we love beyond the three meetings and other events we have every month. (read more)
---
MEMBER SNAPSHOTS
This month's Member Snapshot is recent member Tonia Benjamin! (read more)

---
DECEMBER BOARD MEETING
The SSCC Board met on December 22, 2016. (read more).
---
JANUARY 15 FIELD TRIP TO GODDARD SPACE FLIGHT CENTER
On January 15 nearly a dozen members of the SSCC went to the Goddard Space Flight Center in Greenbelt, MD. We photographed the visitor center (with exhibits on Earth science, astrophysics, heliophysics, planetary science, engineering, communication and technology development), and the outdoor "rocket garden".
After shooting at Goddard, we went to TGI Fridays nearby for lunch.
---
♦ FEATURES

♦
---
AMERICAN RED CROSS NEEDS VOLUNTEER PHOTOGRAPHERS
The American Red Cross is in need of volunteer photographers, and they are asking SSCC members to consider volunteering. Your photographs may gain national exposure and online media exposure! (read more).
---
ENTRIES FROM LAST MONTH'S PHOTO CHALLENGE: "MOTION"
Last month's theme was "Motion". Here are the entries that illustrate this theme:
---
THIS MONTH'S PHOTO CHALLENGE: "NIGHTTIME"
Please send me your jpeg entries for February's Cable Release Challenge theme, "Nighttime". Night is a different world, and has a wide range of emotional possibilities. It can also be a photographic challenge. Luckily for you, February has lots of it. Let's see what you can do with this theme!
I will publish all of your submissions. It will be fun to see all of the different interpretations of this theme.
Please follow a naming convention for the photos so that these are distinguishable from competition prints that will be coming in at the same time. i.e.
"Nighttime~FirstName LastName~Optional Title.jpg"
And also attach an optional small write up (either email or text file), e.g. where you took it, what it is, and why it meets the challenge, or anything else about it that you think is interesting, and I'll attach it as a caption.
Please submit these to cablereleaseeditor@ssccphotography.org by February 24.
---
♦

MEMBER ARTICLES

♦
---
THE BEST-LAID PLANS – BY BRUCE SHAEFER
What happens when a highly trained SSCC photographer has all of his gear, a critical photographic opportunity, and plenty of warning to make it all come together?
Bruce lets us know here! (read more)
---
DO IT YOURSELF: TRIPOD LEG WRAPS – BY DAVID TERAO
I have several older, aluminum tripods that I love, but have avoided using them outside especially during the winter months because the legs get so cold and are difficult to hold … (read more)
---
THE CANON EOS 5D MARK IV – BY OLIVER (PETE) MORTON
Preface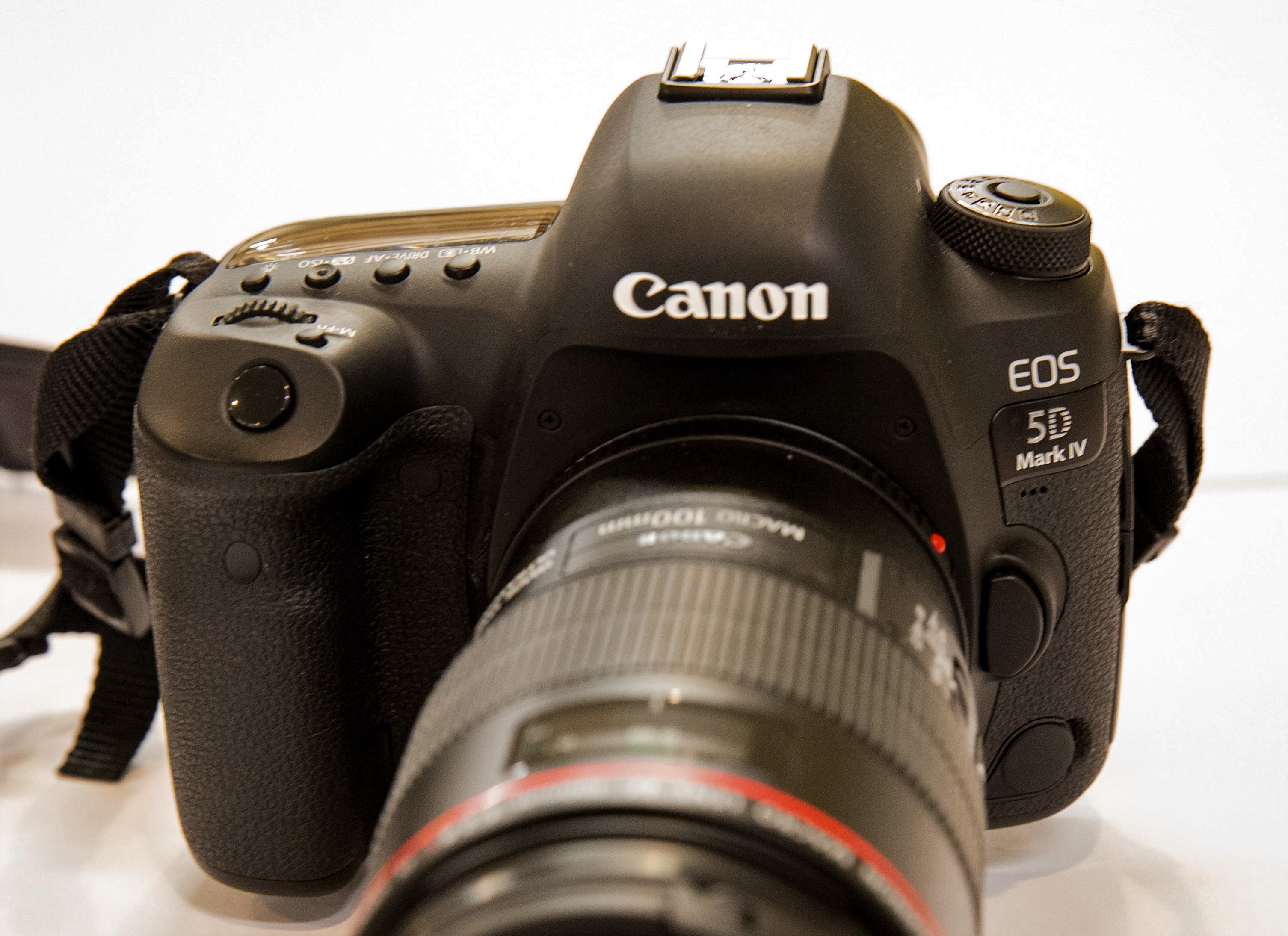 Were you intrigued when Canon started shipping its new EOS 5D Mark IV camera last September? This is Canon's latest update to it's vaunted EOS 5D full frame DSLR line. It is touted to have the following key upgrades:
New 30.4MP CMOS full-frame sensor with Dual Pixel AF
DCI 4K 30/24p video using Motion JPEG + 4K Frame Grab
61-point AF system with 41 cross-type sensors (center point sensitive to -3 EV)
Dual Pixel AF (sensitive to -4EV) for continuous Servo AF in stills (first for a full-frame Canon camera) and video
ISO 100-32000 (expandable to 102400)
7 fps continuous shooting
Dual Pixel Raw (image microadjustment, bokeh shift, ghosting reduction)
150,000-pixel RGB+IR metering sensor
1.62M-dot 3.2″ full-time touchscreen
Wi-Fi w/ NFC + GPS
Built-in bulb timer interval timers
Improved weather-sealing
The Review!
SSCC member, Pete Morton, provides us with his personal review of the Canon EOS 5D Mark IV camera! (read more)
---
♦

COMPETITION WINNERS

♦
---
COMPETITION: JANUARY 12, 2017 – OPEN
January's competition was for the Open topic. Sandi Croan returned as our judge that evening.
There were four main categories: Novice Prints, Novice Projected (i.e. digital images), Advanced Prints, and Advanced Projected. Awards were given for first, second and third place. The number of honorable mentions depended on the total number of entries in the category.
NOVICE PRINTS
1st Place: Catherine Honigsberg – Yellow Peony
2nd Place: Oliver Morton – Remembering
3rd place: Merry Plocki – Serenity
Honorable Mention: Catherine Honigsberg – Crown Victoria with American Flag
Honorable Mention: Lenore Boulet – Warp Speed
Novice Print ~ Catherine Honigsberg ~ Yellow Peony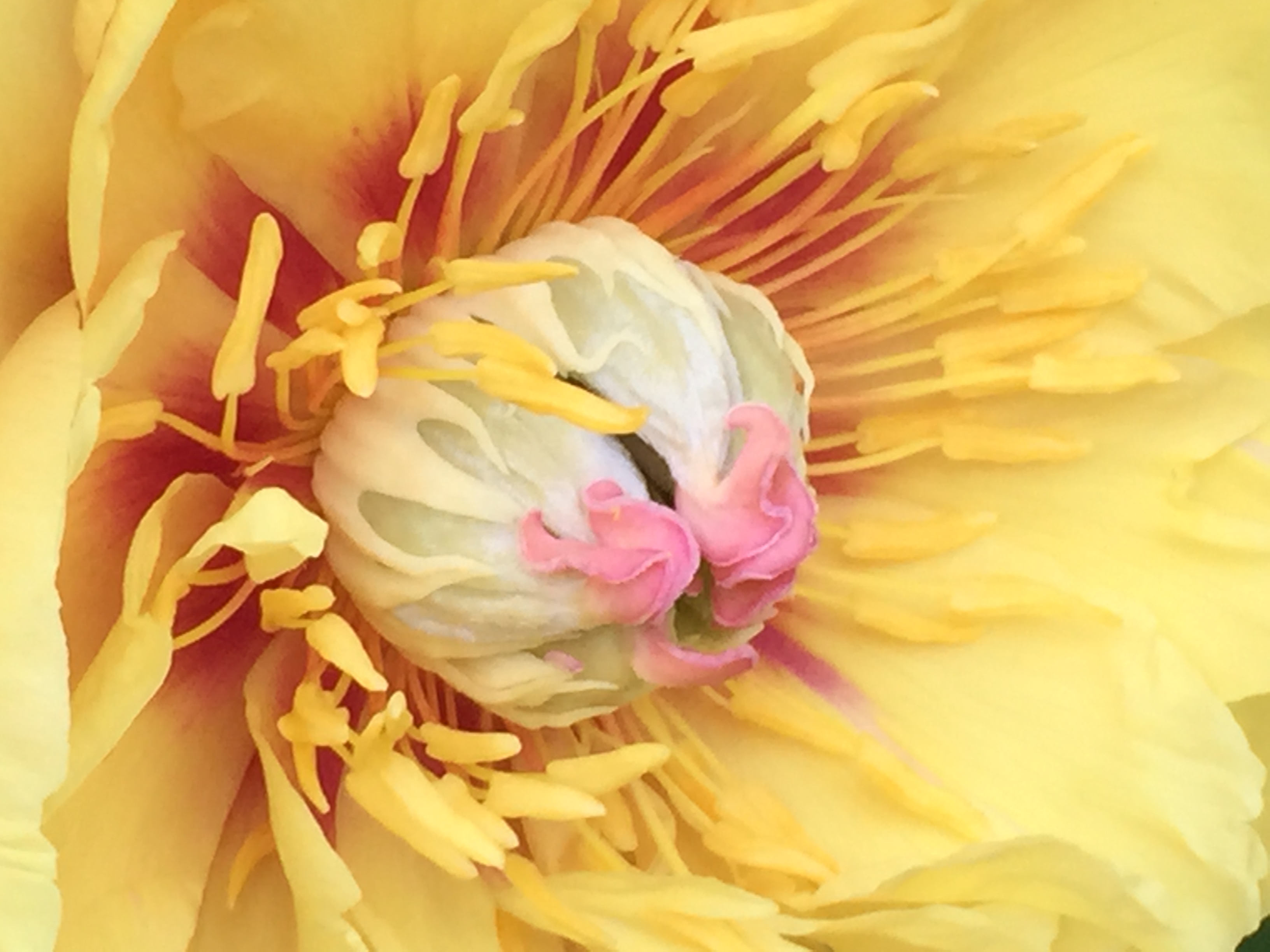 ADVANCED PRINTS
1st Place: Lyndon Marter – Wasp One
2nd Place: Patrick Stuart – Liberty Sunburst
3rd place: Sheryl Adams – Hands on 1
Honorable Mention: Beth Koller – I Only Have Eyes For You
Advanced Print ~ Lyndon Marter ~ Wasp One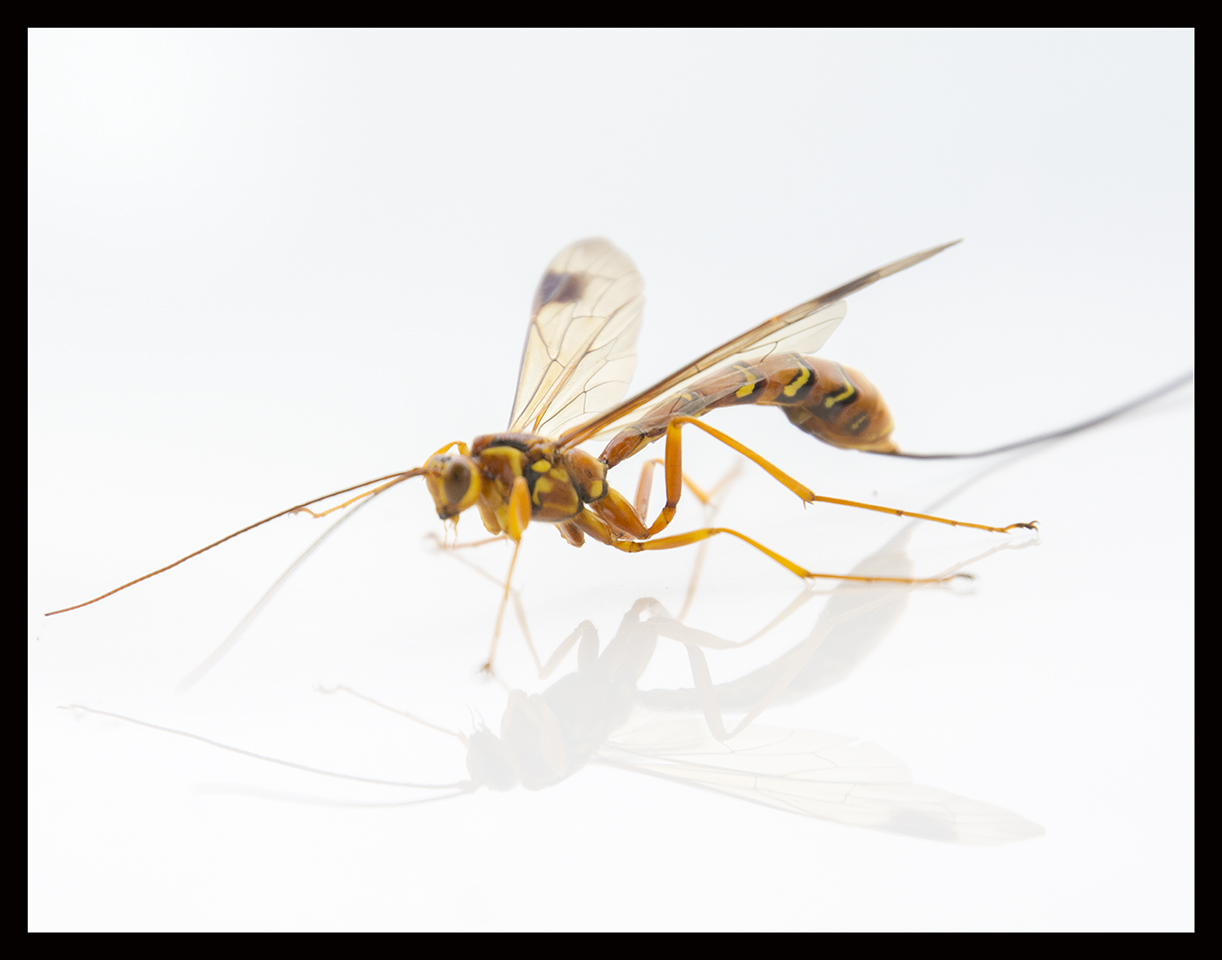 Picture 1 of 4
I found this wasp [Megarhyssa] sitting on the hood of my car after a morning paddle at Black Hill Regional Park ... it moved around a little but otherwise posed for several shots with both my "cell" and finally with my Nikon D7100 [1/100 sec .. f/10 .. ISO 800 ]. Some Photoshop work ... but shadow is as shot.
NOVICE PROJECTED
1st place: Karen Carkhuff – Steam Punk Man
2nd place: Mark Paster – Egg on Griddle
3rd place: Laurel Sharf – Cool Hallway Steps
Honorable Mention: Lisa Ross – Reflections of Yesterday
Honorable Mention: Lenore Boulet – Don't Mess with Me
Novice Projected ~ Karen Carkhuff ~ Steam Punk Man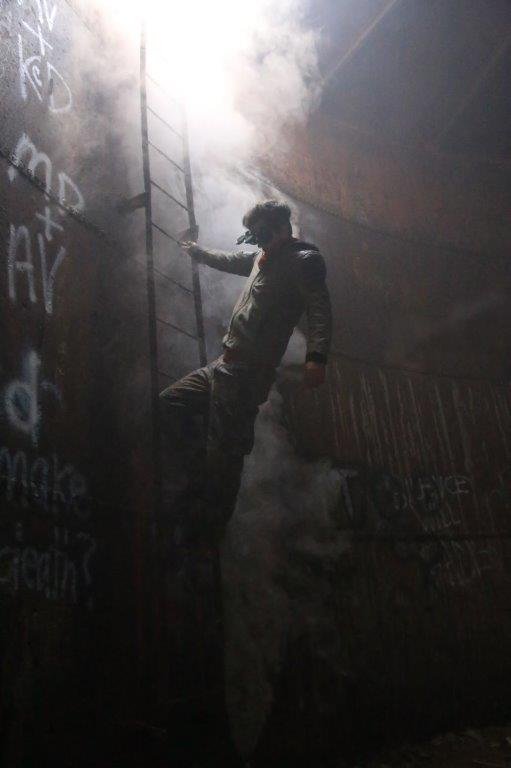 Picture 1 of 5
The photo was taken inside of an abandoned water tower, the kind that sits on the ground almost like a silo but shorter, in Ellicott City. We used a smoke bomb and the scene was lit from a hatch in the top of the water tower. The smoke bomb dissipated slowly up against the metal walls and hung in the still air long enough to grab several nice shots. The rickety ladder and my friend's attire inspired the name of the photo "Steam Punk Man".
ADVANCED PROJECTED
1st place: Charles Bowers – Phoenix Rising
2nd place: Charles Bowers – The Pyramid
3rd place: David Terao – Silk Mill at Night
Honorable Mention: Nick Williams – Raining Hope
Honorable Mention: Michael Tran – Chasing the Light
Advanced Print ~ Charles Bowers ~ Phoenix Rising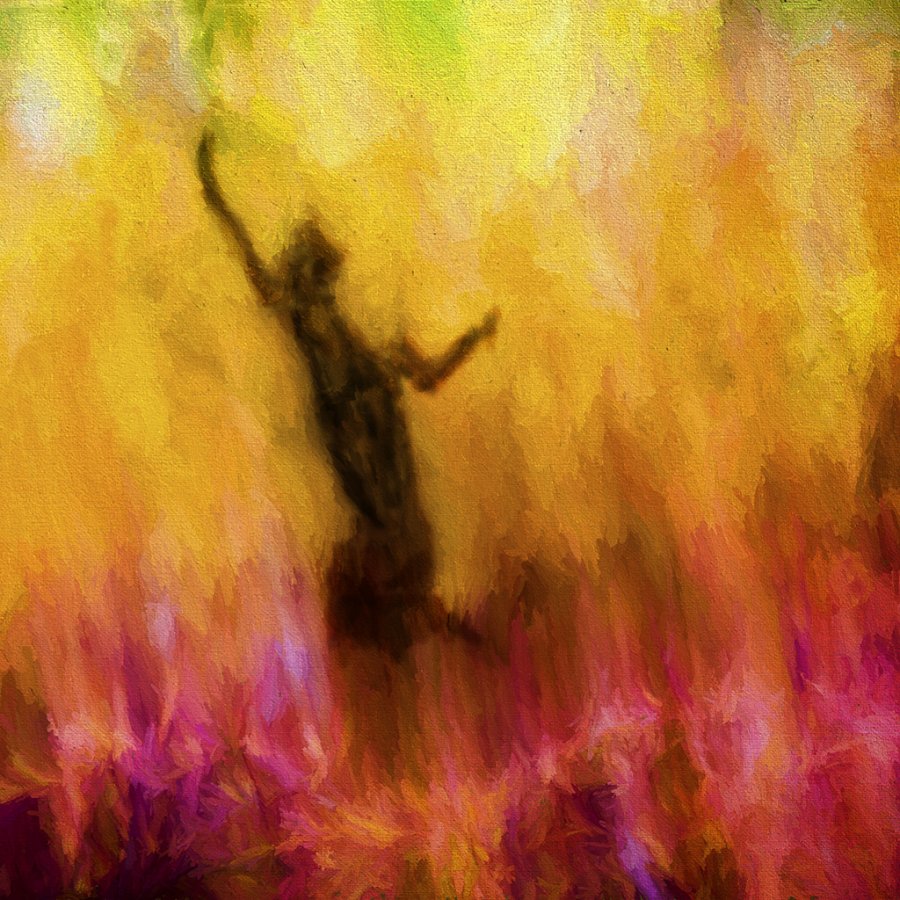 Picture 1 of 5
Method: A slow shutter speed motion pan a la Freeman Patterson. Most likely captured with a Nikon D700 or D800 DSLR at Brookside or Longwood. Subject: A bed of tulips. Processing Decisions: When processing the raw file I notice the black object in the image. The object evoked a person's silhouette to my aesthetic sense. Rather than cloning it out I decided to enhance the object. Sometimes it's better to get lucky and look before you leap to clone out something that might make the image more interesting.
---
CLASSES AND WORKSHOPS
The following describes sample photography courses and workshops from a variety of providers. This month's list has some added and removed content from last month. (read more)
---
CALLS FOR ENTRY
As mentioned in last month's Cable Release, the Joseph Miller Center deadline for accepting entries is February 17 for the upcoming Seventh Annual Joseph Miller Abstract Photography Competition. (read more)
The following offers a number of competitions for your consideration this month. Some of these sources having standing calls for entry, and others are one-time calls. Some offer cash and prizes, and others don't. See the full article here. (read more)
---
EXHIBITS AND EVENTS
NORTH BETHESDA CAMERA CLUB PHOTO ESSAY 2017 – MARCH 12, 3:00 – 5:00
Mark your calendars! NBCC is pleased to present the Photo Essay 2017 program. This continues our Club's long-running annual tradition in which NBCC members produce slide shows of their beautiful photographs set to music. This is our most popular event of the year. read more
WASHINGTON POST LIST
Here is the link to Washington Post's lists of D.C., Maryland, and Virginia photography-related exhibits and museums. This link allows you to further refine the results by location, type, and other factors. They change their site setup often, so you may have to re-select "Museums" on the header, and then search on "Photography" to get the results.
Washington Post List of Photography Exhibits and Museums
If this doesn't have the desired content (as it sometimes doesn't), try the following search:
washingtonpost.com newssearch photography museum
---
DEEP DIVE INTO THE ARCHIVES
This month, we provide the February, 1965 issue of the Cable Release for a view of our club's past. There is an editorial about submitting photographs for inter-club competitions and results of an inter-club competition (a month after this was published ???) where we got beat by the Alphas – we hate those Alphas!
52 YEARS AGO THIS MONTH

And what else was going on in 1965? Kind of a bummer, man.
The war in Vietnam continues to worsen as whatever the Americans do, including major bombing of North Vietnam, they continue to lose more men. At the same time the Anti-War movement grows, and on November 13th 35,000 march on Washington as a protest against the war. There is also civil unrest with rioting, looting, and arson in Los Angeles. This was also the first year mandated health warnings appeared on cigarette packets and smoking became a no-no. The latest craze in kids toys was the Super Ball and The Skate Board. Fashions also changed as women's skirts got shorter, men's hair grew longer, and the miniskirt makes its appearance. The St Louis Arch is completed and The Beatles release 4 new albums including "Help".
---
Take a look at what our sister camera club, the NIH Camera Club, has going on. Here is a link to their site. There you can find their newsletter, the Cameraderie.

---
---